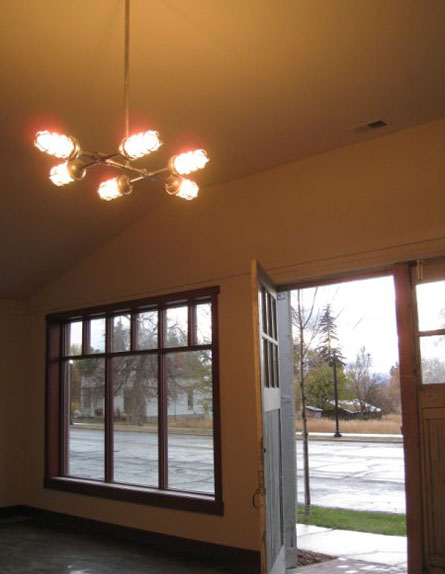 Treated Like A Work Of Art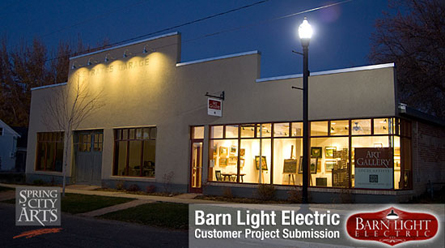 Located in central Utah, the small town of Spring City has become widely known for its historic beauty and inspiring scenery. This quaint town is listed on the National Historic Register and has become an artists' community, consisting of painters, potters, and sculptors. This love for history and art came together with the emergence of a facility that pays homage to both, the Spring City Arts Gallery showcases some of the local artist's work in a classic mid 20th century converted garage. The challenges facing this project, was to maintain the historic integrity of this building while creating functional centerpieces for this art gallery.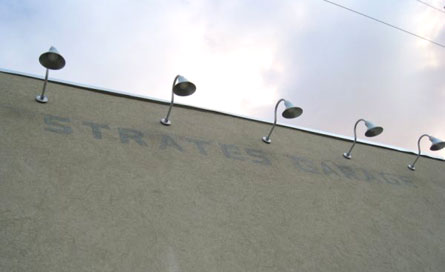 With the main focus on the façade over the bay door, the lighting needed to be just right to highlight the original lettering of Strates Garage without obstructing the sign. This was achieved with the addition of 5 galvanized Angle Shades on HL-A Goosenecks to provide a blanket of soft yellow incandescent light over the front of the building. Not only did this serve a functional purpose, but it also brought the stepped wall together with the lower level of the building.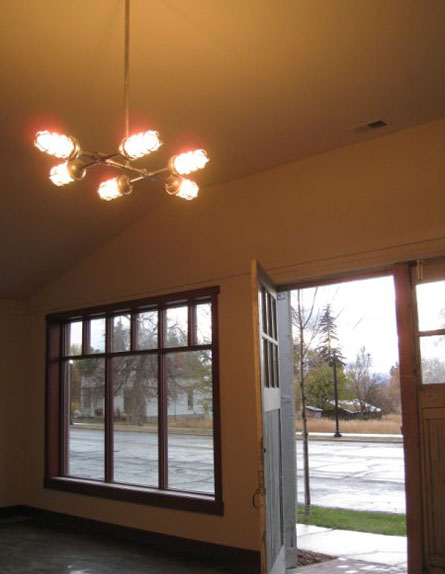 Upon entering the converted bay doors of this historic garage, the sight of a Factory Overhead Chandelier greets you with a full spread of warm incandescent light reflecting off the walls of the gallery. The Factory's industrial appearance provides a touch of rustic elegance to this converted garage through the Atomic Age styling of this light fixture. Through the careful attention to detail when planning this project, this gallery will be able to maintain its historic identity though the genre specific styling of these light fixtures.