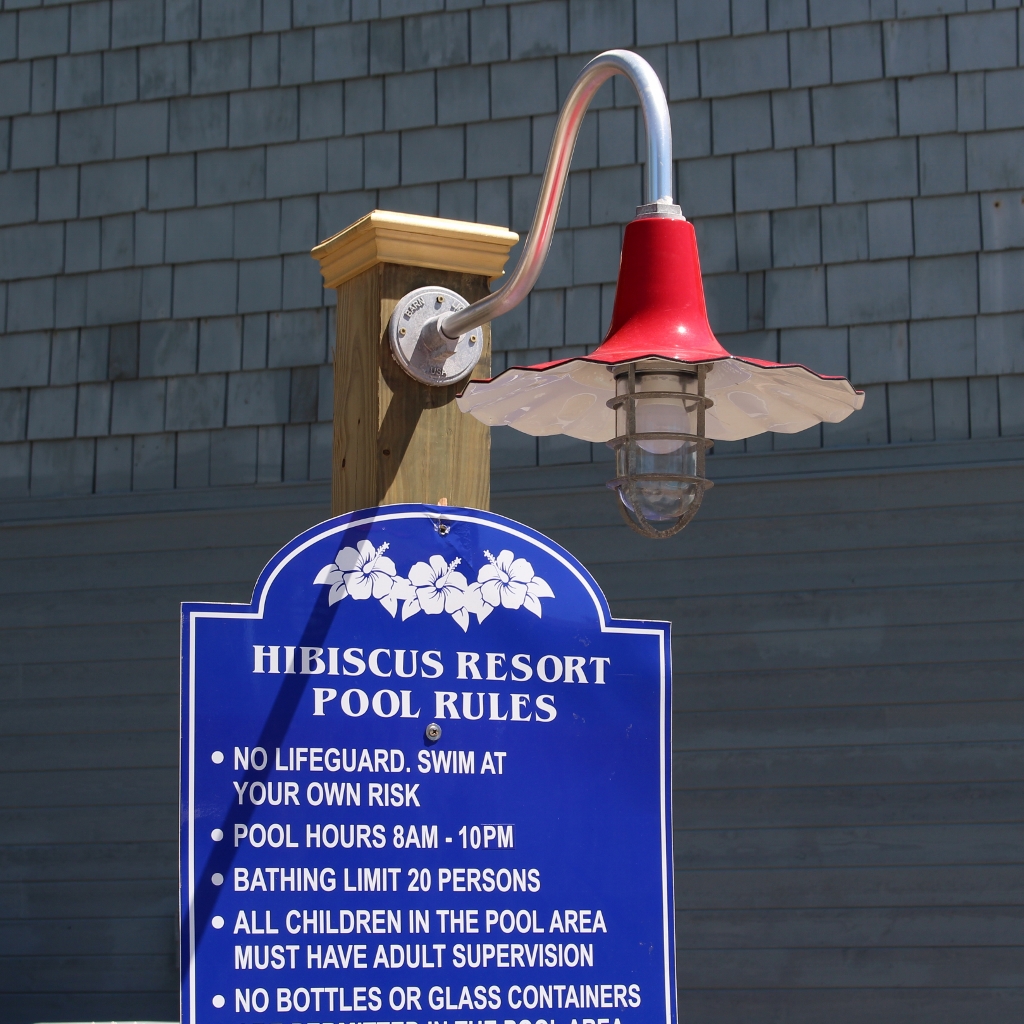 Color Inspiration | Exploring Shades of Red
No other color captures attention quite like red. When red walks into a party, people either rush to embrace it, happy that the scene is livened up, or they disappear to the back of the room knowing that red is trouble looking for a place to happen.
Associated with love, danger, and power, red is intense and emotional. For lighting, red can take center stage in a space, demanding attention, or it can be used as an accent, bringing warmth and personality to a more subdued décor.
When our friend Whitney renovated her entryway powder room, she went for a 1960's-infirmary-chic style. She envisioned a cold, institutional, and sterile feel punctuated by vintage hospital-red accents. She achieved the look with white, floor-to-ceiling tile and an Industrial Guard Sconce in Barn Red. You can read more about Whitney's modern farmhouse here.
This industrial-style loft gets a touch of warmth thanks to the Foundry 4-Light Chandelier. The cast-guard-and-glass fixture, finished in our Barn Red powder coat finish, complements the red metal chairs and draws the eye up to the ceiling.
And there is nothing quite like an Original™ Warehouse Gooseneck Light in Barn Red — for a barn, a basement, or a bathroom!
In our Porcelain RLM Collection, customers often choose Cherry Red to add the finishing touch to their handcrafted lights. At the Red Rose Motel in Roscoe, New York, Bowie Wall Sconces and Rochester Vintage Industrial Pendants add classic vintage style to the dining room. These American-made lights complement the other historic features of this 1930s-era motel.
At The Hibiscus Resort, located just up the road from us in St. Augustine, Seaside Gooseneck Lights in Cherry Red stand strong against our famous Florida sunshine. Thanks to multiple layers of porcelain enamel glass, these exterior lights will never fade and add a happy pop of color to the walkways throughout the community.
Red plays well with other colors making it a popular choice for lighting. These RLM-inspired Bomber Chain Hung Pendant Lights add interest to the rustic wood of this timberframe home…
…while these Original™ Wall Sconces make an eye-catching statement against the black facade of this storefront.
If you aren't quite ready to jump in the deep end with red lighting, you can still add some personality and style with red accessories like a wire cage, cast guard, or colorful cording. David loved being able to customize the Lang Machine Age Wall Light in his bathroom with copper sockets and red cloth cords.
And though red is often chosen for its ability to scream look at me, it's just as fun when used as a subtle, flirty wink of color.