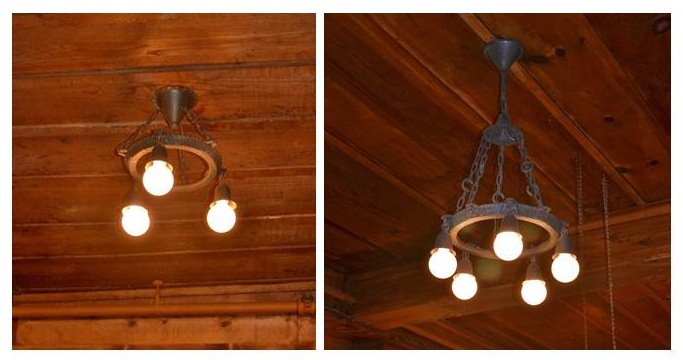 Vintage Chandeliers Worth a Look for Industrial Farmhouse Style
The unique blending of the rustic feel of a farmhouse with the sleek lines of the industrial look are what attract so many people to the industrial farmhouse style. Think kitchen table crafted from repurposed wood surrounded by mismatched metal stools. Or beadboard walls with exposed metal piping as an accent. Or how about warm oak cabinetry set off by a vintage chandelier?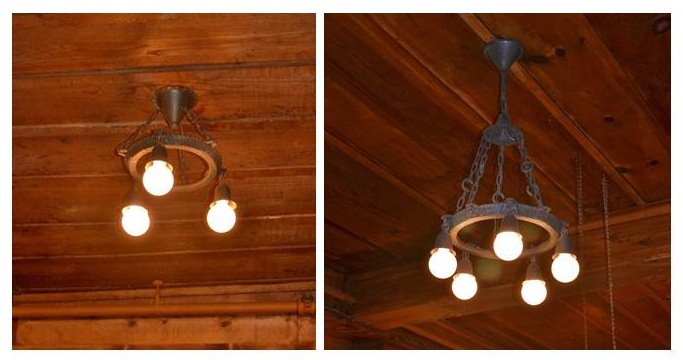 A chandelier can transform a room from ordinary to extraordinary in no time and become the focal point of conversation in the space. These rustic chandeliers were found in a mountaintop inn that uses several variations of this fixture throughout the common areas such as the lobby and dining room. Constructed of hammered metal that has aged to a pleasant patina, these fixtures provide necessary lighting with loads of vintage charm.
One of the newest offerings in our line of vintage chandeliers is The Maven Rope Chandelier which features rustic touches of metal and natural rope for a very distinctive look. Chain hung and finished in a shipyard bronze, the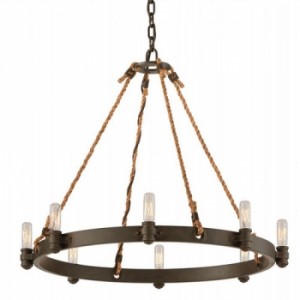 Outer Banks Chandelier comes in four sizes from a 25″ wide version with eight light sockets to a 32″ size that features 18 sockets on two rounds. This fixture arrives at your door ready to hang — light bulbs included!
Looking for something a bit smaller to sit more snugly against the ceiling? Check out another one of our new offerings in the vintage chandeliers line — The Providence Flush Mount Chandelier. A charming example of Early American lighting, this chandelier is the perfect size for hallways, closets, or small rooms. Available in five brass finishes including raw and antique brass, this American manufactured fixture features three, 60-watt candelabra socket to provide a pleasant glow to any space.
Be sure to browse through all of our blogs as well as the Photo Gallery to get ideas for your renovation plans plus see how our customers have used our lighting in their own homes and businesses.