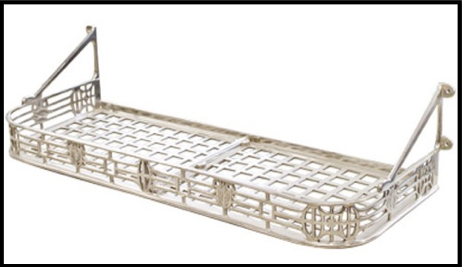 Vintage Brass Hardware for a Home Restoration Project
The world of selecting hardware for your home is a difficult one to navigate, especially if you don't have a definitive vision of what you're looking for. Builder basic hardware is so bland – chances are that you want something unique and something that will make a statement. Have you ever considered brass hardware for your home? Whether searching for for cabinet pulls, towel racks or brass shelves, vintagebarnlighting.com has it all! The best part? There aren't any reproduction pieces, simply quality and authentic vintage brass hardware.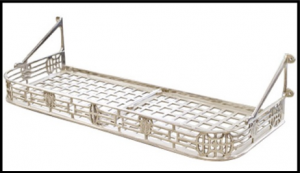 The Large Train Rack Shelf in Polished Chrome is a personal favorite. The intricate detailing around the trim gives off a classic Victorian character to the piece without going overboard. Perfect as a towel rack near a vanity mirror or clawfoot tub, the Large Train Rack Shelf will be a favorite of guests – not only for its style, but for its ample space to set their toiletries.
Sure to be another favorite of your guests would be a brass door hook to hang robes and damp towels. If you've got a simple, traditional atmosphere, the Satin Nickel Triple Hook will prove its functionality without becoming a distracting element to the room. If you prefer more of an ornate look in your home, the Victorian Bath and Coat Hook has undeniable details found in most brass hardware.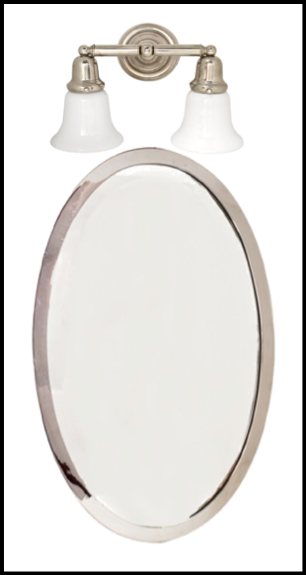 Now, brass hardware isn't all about coat hooks and shelving; we also feature mirrors and vintage medicine cabinets. All of our vanity items have the same exceptional quality of craftsmanship as the other pieces, and are available in classic, elegant finishes like polished chrome, polished brass, and even white lacquer or mahogany for the medicine cabinets.
Now that you've picked out all the brass hardware that you need for your home, don't forget to complete your space with an architectural brass light. Take advantage of these all time low prices as soon as possible, because right now we're offering free shipping for a limited time only.