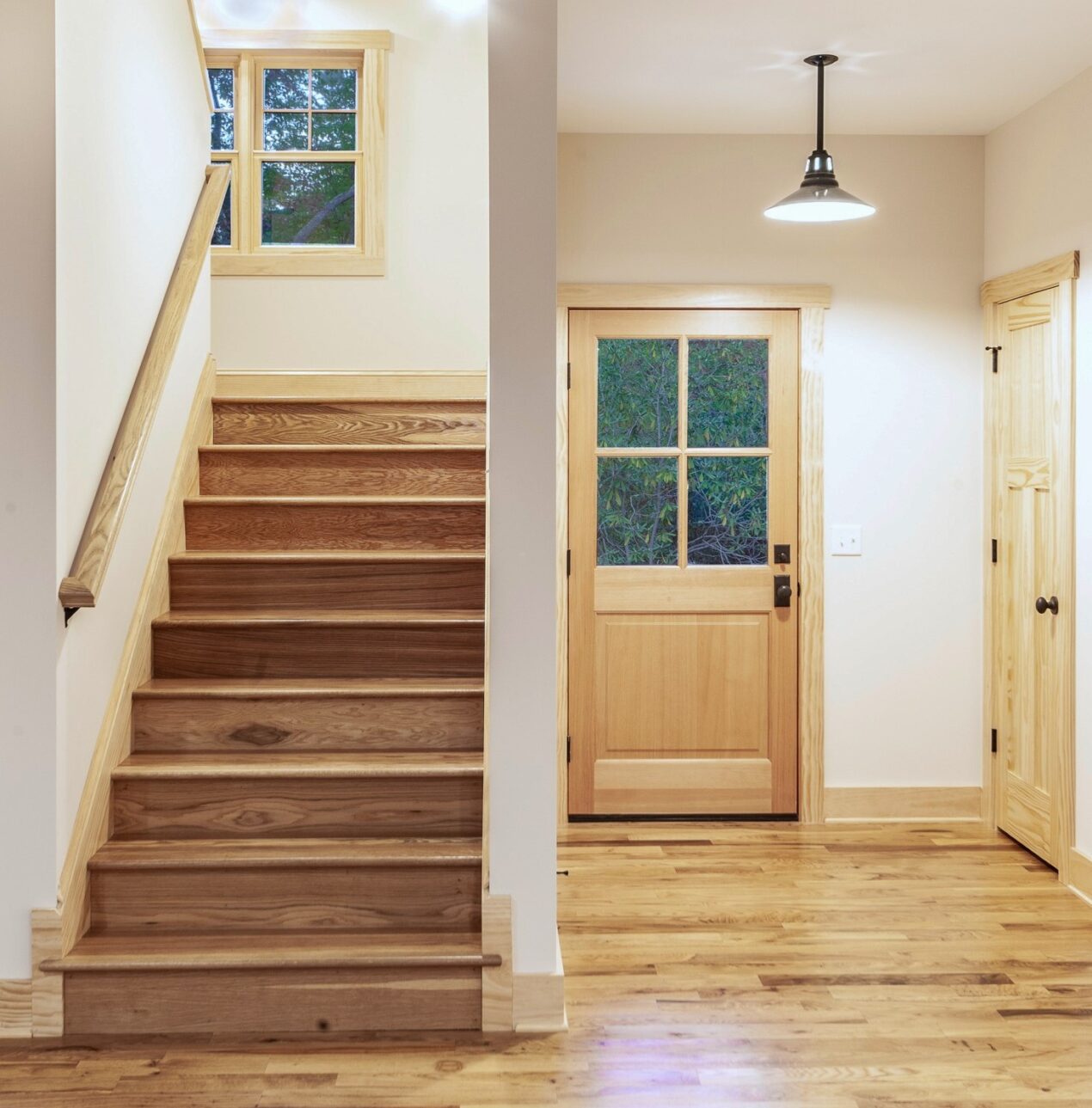 Vented Light Fixtures Create Dramatic Uplighting in Homes, Businesses
Here at Barn Light Electric, our artisans always look for ways to kick things up a notch. Like taking a vintage-inspired shade like The Original™ and adding some industrial style with a chain-hung mounting. Or using the deep bowl shade of the Wilcox as a canvas for the unique drip-paint technique of our Pollock Collection.
This creative touch is also found in our collection of vented fixtures which feature either circle or narrow slot vents cut into the neck of the shade. These vents offer a hint of uplighting above the shade and create a wonderful play of light on the ceiling.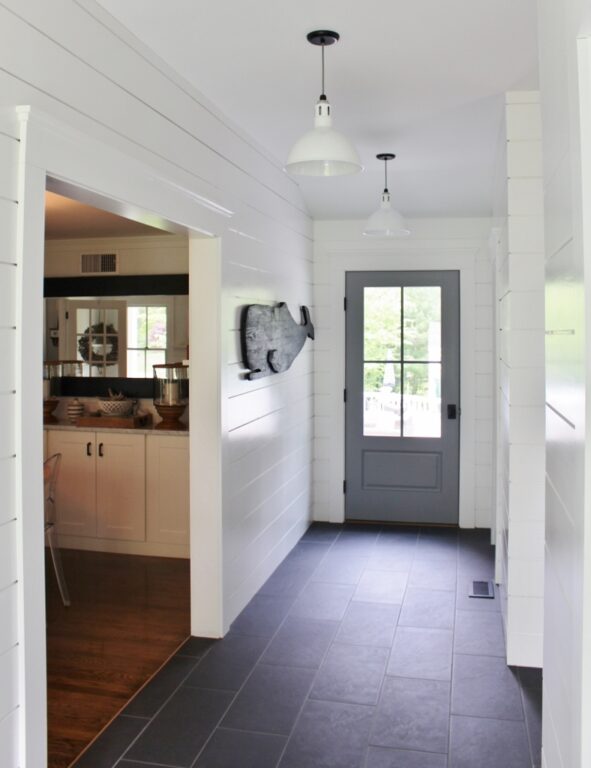 Our Wilcox Vented Pendant Lights play a starring role in Megan's mudroom which was added during a major renovation at her home in Massachusetts. These fixtures sport 12″ shades, a powder coat White finish, and narrow slot vents. They are beautiful by day….and at night!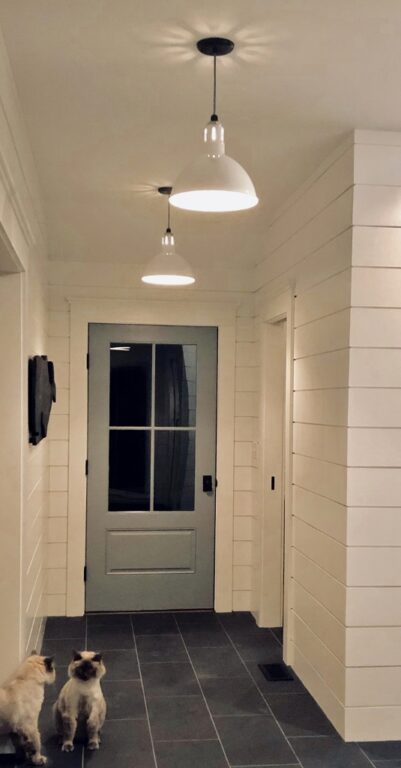 Screened porches, covered patios, and interior spaces like Megan's mudroom are perfect locations for these stylish fixtures. Vented lights are not suitable for outdoor locations that are exposed directly to precipitation. Rain, snow, or sleet could enter the vents and damage the electrical wiring inside.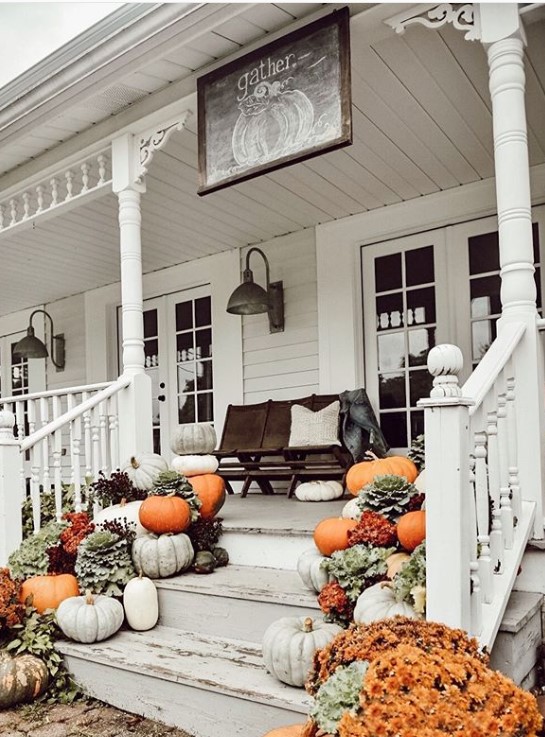 Liz's wide front porch and comfy furniture beckon family and neighbors to relax and enjoy the view under the glow of her Wilcox Vented Gooseneck Lights. These lights are customized with 16″ shades, a Galvanized finish, circle vents, and G19 gooseneck arms.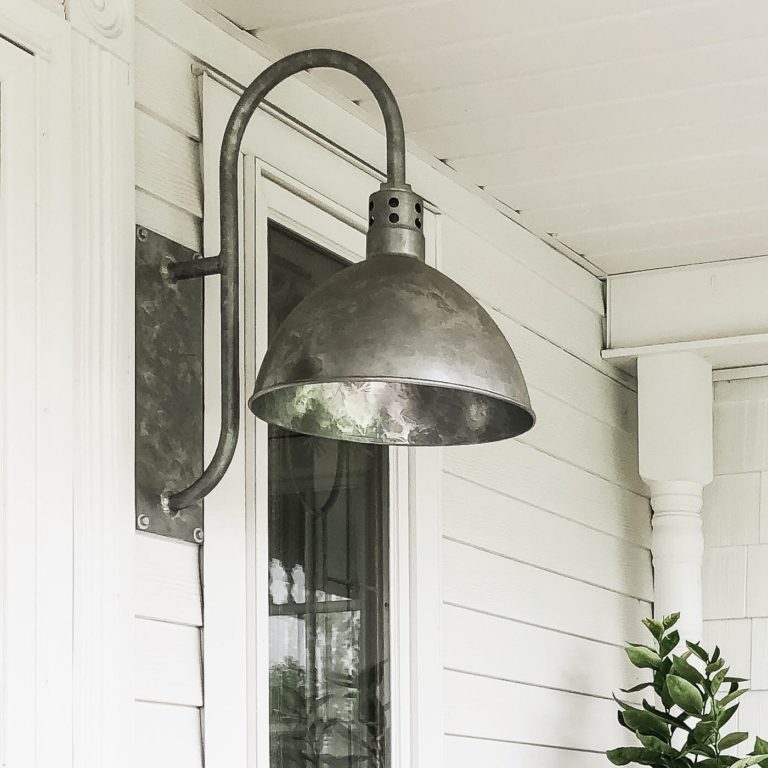 "I really like the vents that kick out just a little bit of light," Liz Marie says. "We love buying American-made products, and the customizing options at Barn Light are great."
Tackling a full-gut remodel of their kitchen, Halli and Irvin wanted a warm, inviting space but with a clean, minimalist look. They chose white cabinetry and stainless appliances then created warmth by exposing a brick chimney and refinishing the original hardwood floors. They also added The Original™ Vented Pendant Light in Raw Copper over the dining room table for an elegant touch. The couple customized this handcrafted pendant with a 16″ shade and narrow slot vents.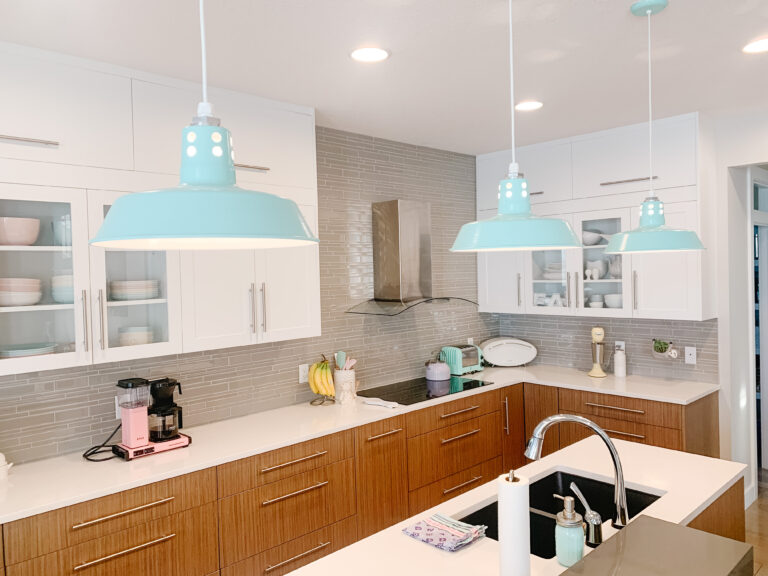 Dawn also chose The Original™ Vented Pendant for her kitchen but opted for the 14″ shade with circle vents and a creamy Mint finish for a soft pop of color.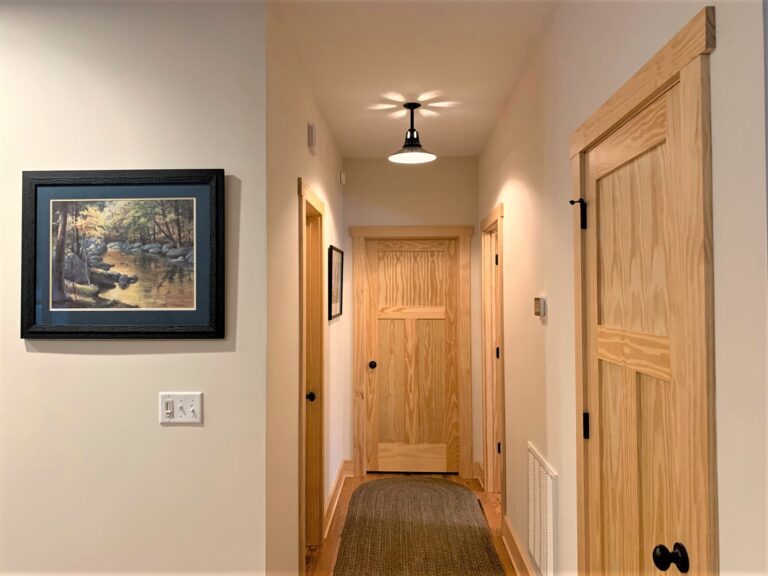 For a more modern look, consider the sleek, flared style of the Aero which can be customized in a variety of colors and mountings. This Aero Vented Stem Mount Pendant was crafted with a 14″ shade, Dark Green powder coat finish, 12″ stem, and slot vents for a interesting play of light on the ceiling.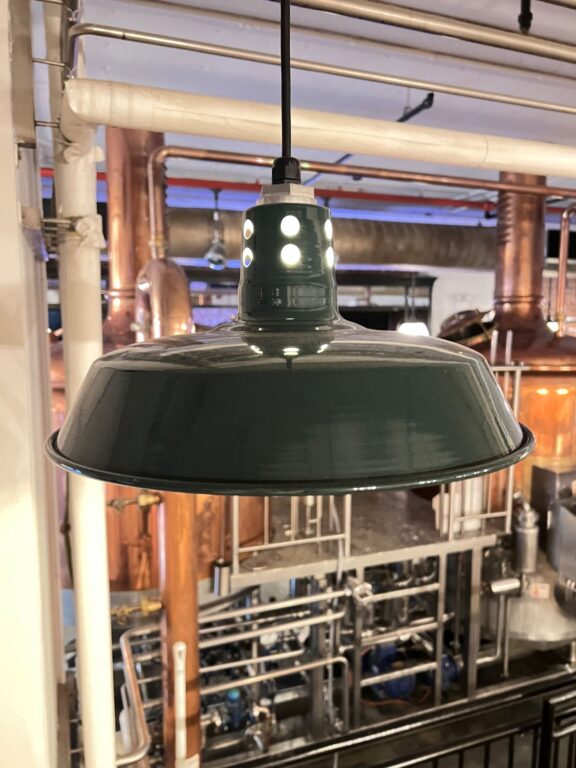 Even commercial spaces benefit from a splash of uplighting. The creative team behind Belse Brewery in New York City wanted lighting that complemented the industrial feel of their space. They opted for The Original™ Vented Pendant Light with generous 16″ shades, a Dark Green powder coat finish, and circle vents.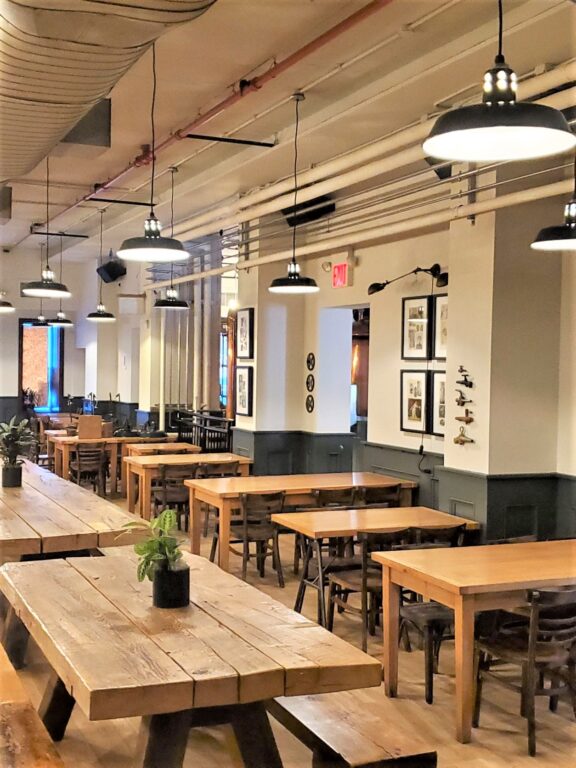 To see all of the shade styles we create, don't miss our Shop by Shade menu. Just click on your favorite and you'll see the variety of mountings offered for every lighting application. Easy to customize with endless finish colors, options, and energy-saving LED!