Bold, Vintage-Inspired Lighting Lends Industrial Feel to Brewery
New York City is comprised of five boroughs containing 59 distinct community districts. Each district brings its own unique cultural, social, economic, and design aesthetics to create the incomparable atmosphere of the Big Apple.
In Manhattan, the SoHo, Bowery, and Lower East Side districts feature cobblestone streets and historic cast-iron architecture. Located in the heart of this area is the Belse Brewery and Restaurant. As the property management team undertook the complete remodel of the historic building which houses the brewery, they wanted to retain the structure and layout but freshen the space with all new finishes and fixtures.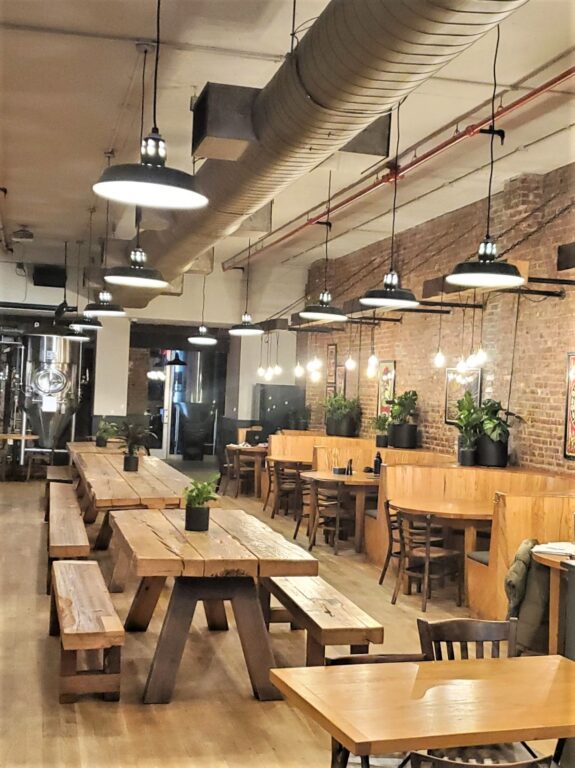 "The idea was to clean up and simplify the design so that the brewery equipment would be the focal point of the space," explains Sean Lingenfelter, director of planning and construction for Boxer Property Management. When choosing lighting for the renovated space, Sean wanted to stay true to the building's roots but highlight the new color scheme.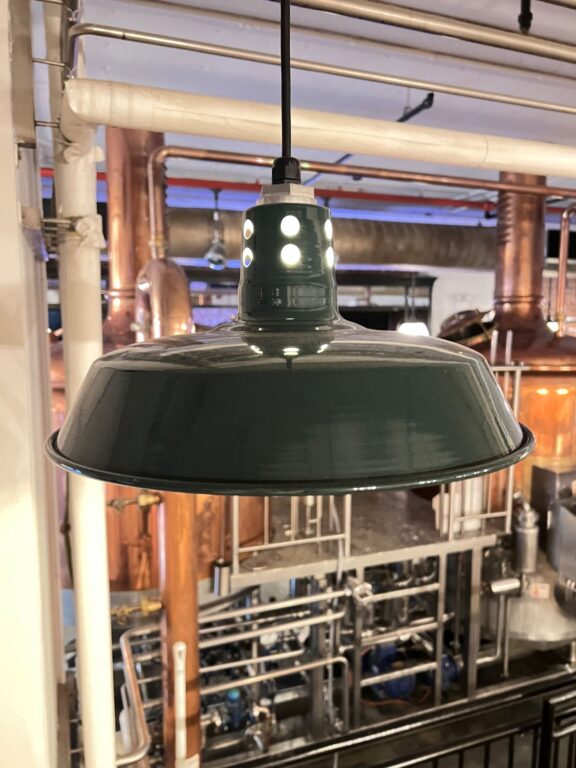 "We wanted a certain look to them," he notes. "Something to go with the industrial loft feel of the space." Sean discovered Barn Light Electric through an online search and opted for The Original™ Vented Pendant Light for the brewery and restaurant. He customized these 21 pendants with generous 16″ shades and a Dark Green powder coat finish. The shades also feature circle vents in the neck which allow a touch of uplighting to the space. Each pendant is suspended from a standard black cord.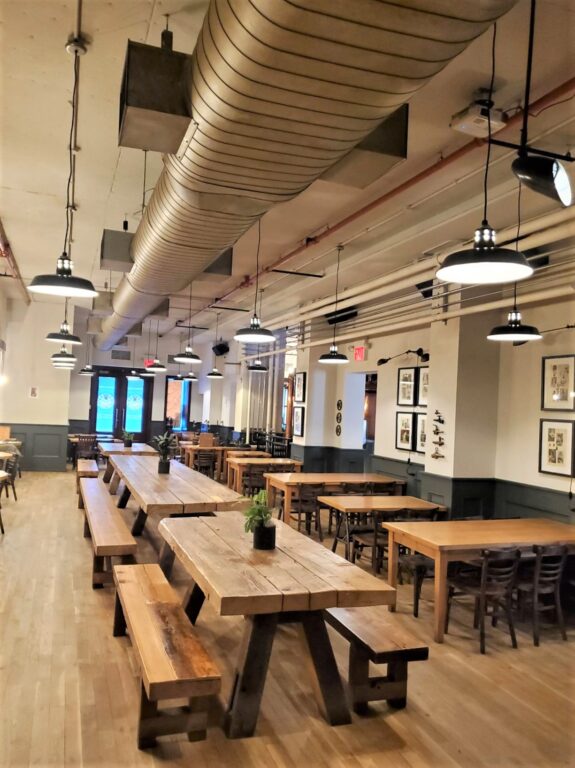 "We were looking for a large, more substantial-sized pendant, and this fixture met our size requirements," Sean explains. "The color was selected as an additional accent for the space and it fit our design." The Original™ is Barn Light's signature shade with roots in classic RLM-inspired designs. The shade is easy to customize to complement any space and is available in a variety of sizes, finish colors, mountings, and other options including LED.
"These lights tie the restaurant and brewery together and brighten it," Sean says. "They unify the space."
Photos courtesy of Belse Brewery and Restaurant