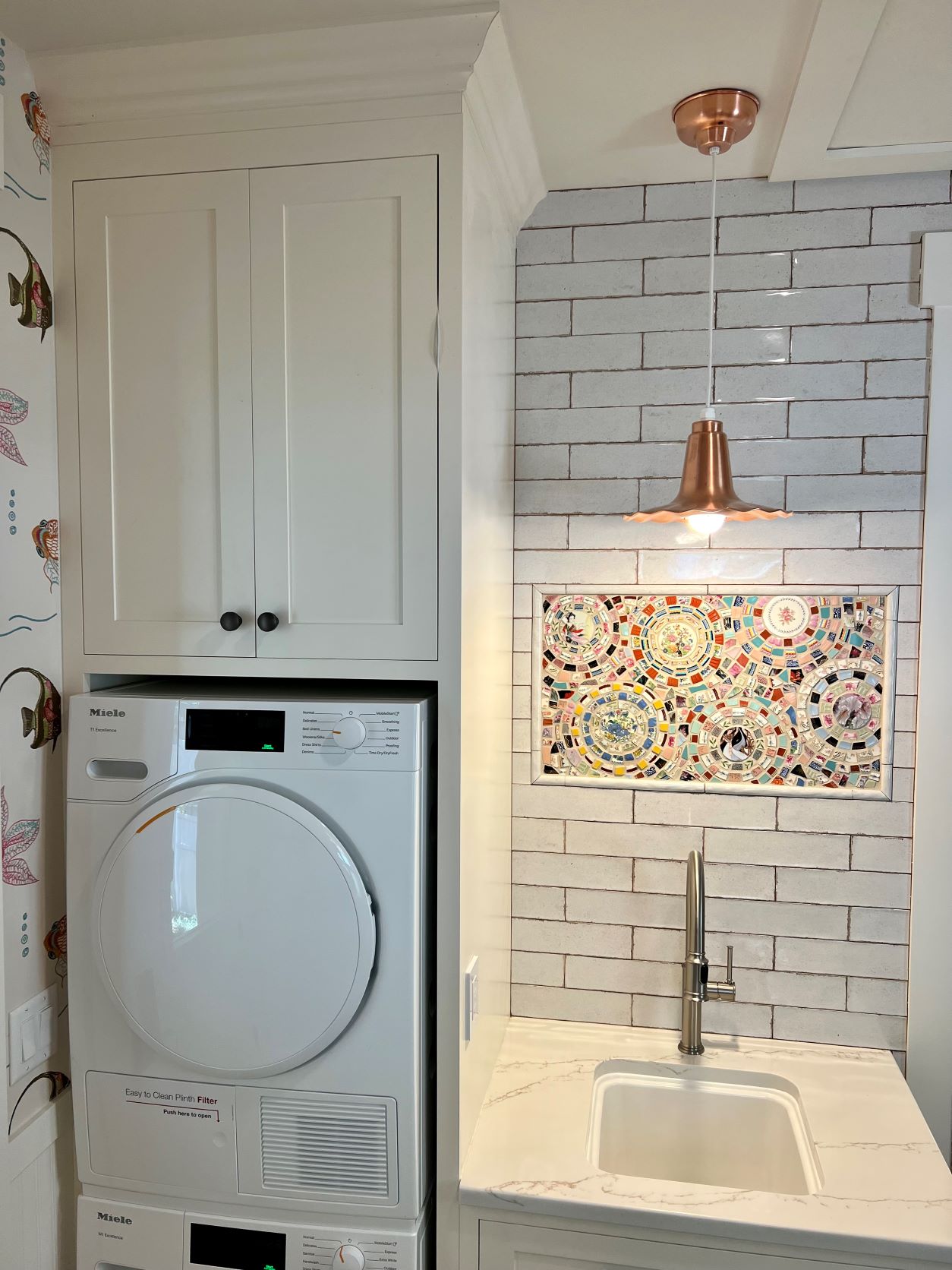 Copper Pendant Lights Blend Farmhouse, Coastal Styles with Distinction
The west central coast of Florida was once a patchwork of picturesque dairy farms and orange groves. When Kate started planning to build a new home in the region, she wanted to give a nod to the area's agricultural past with a modern farmhouse look. She also wanted a coastal vibe due to her proximity to the Gulf.
"I like mixing styles, textures, time periods, angles, and curves," Kate says. "Our kitchen cabinetry is a mixture of aged, rough wood and clean, white Shaker-style framing." For lighting, Kate wanted American-made, dimmable, LED lights. She also wanted to be able to customize the fixtures to suit her home. She satisfied all of these requirements when she found Barn Light Electric in an online search.
Kate chose the Seaside LED Pendant Light for both her kitchen and laundry room. The kitchen pendants are customized with a 14″ shade, Raw Copper finish, white cloth cord, and domed lens.
"I wanted raw copper because of its intense color," Kate explains. "I wanted this kitchen to be light and bright, and the raw copper shades helped me get that look. The ruffled Seaside shades give an old coastal vibe which is exactly what I was looking for." The 14″ shades are well suited proportionally to the 11-foot long island, and the white cords blend in with the cabinetry. The raw copper stands out as the dramatic element Kate envisioned.
In the laundry room, Kate opted for a slightly smaller 12″ shade but with the same white cord and Raw Copper finish. The pendant is hung adjacent to their attic access so Kate had to be careful that the light wouldn't block the access.
"The broken dish mosaic above the sink contains dishes from my mother and mother-in-law who are both deceased," she notes. "I wanted the light to complement the piece, not overwhelm it." The Seaside LED Pendants combine the best craftsmanship with handspun raw copper and the latest in LED technology for energy efficient, environmentally friendly lighting.
"I just love the color and feel they give to the kitchen and laundry areas," Kate says. "They evoke a simpler time yet add modern elements in both design and materials."
Photos courtesy of the homeowner