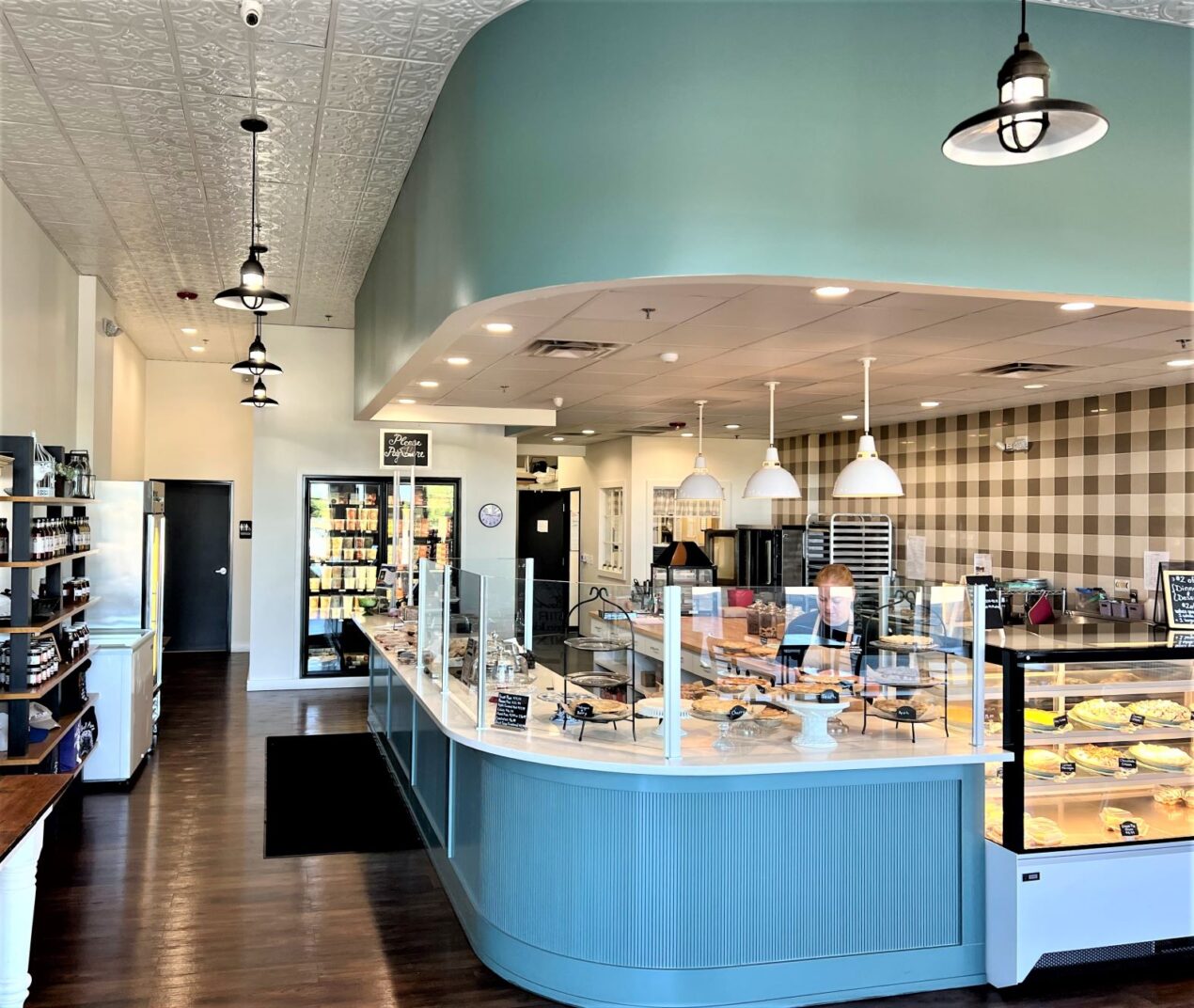 Handcrafted Lighting Complements Homemade Pies With Inviting Aesthetic
When the Achatz family started the expansion of their bakery in the Shelby Township of Metro Detroit, they wanted to create a comfortable and homey feel to the space.
"We have seven locations of the Achatz Handmade Pie Company, and this was a very extensive remodel where we expanded the store by about 1,000 feet," says Rachel Achatz, director of retail sales. "My parents started the company in 1993 so I've been a dishwasher, baker, pie specialist, accountant, you name it!"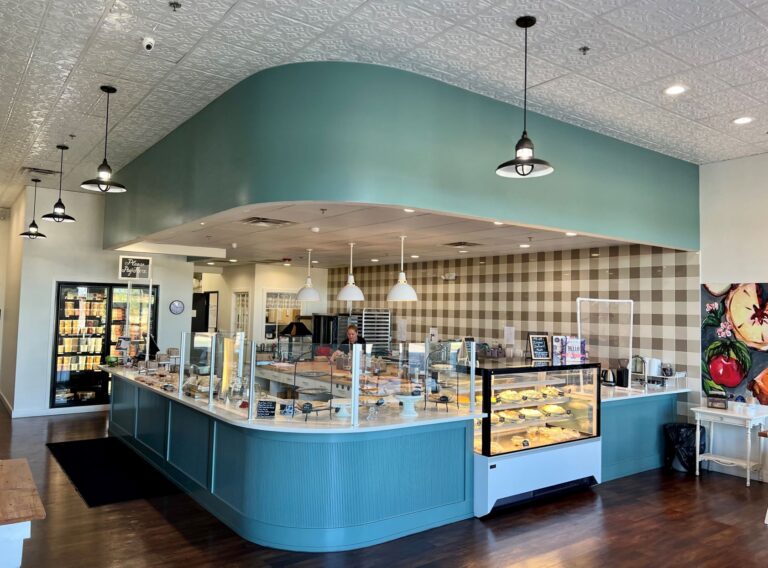 Although they wanted tall ceilings to open the space up, Rachel and her family didn't want the bakery to feel too industrial.
"We were going for a modern-metro kitchen look," Rachel explains. "We added lower ceilings to our kitchen work area to create the feel of a home kitchen. Our tile wall is a gingham pattern that you might see on a kitchen hand towel, plus we have accents of Caribbean teal."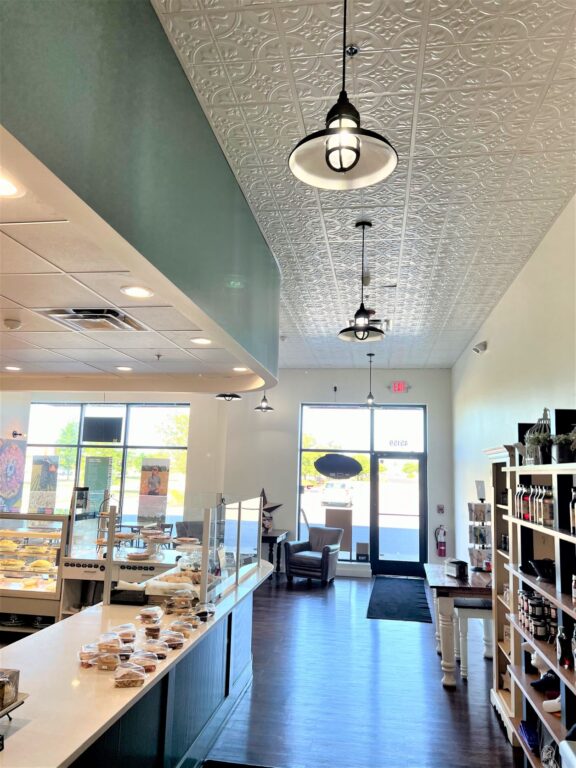 Adding to the welcoming aesthetic are eight Brisbane Pendant Lights from Barn Light Electric. These handcrafted pendants are customized with 14″ shades, an Oil-Rubbed Bronze finish, standard black cords, and clear glass.
"The pendant lights look like something you might find over your kitchen island at home," Rachel notes. "We felt they added to the feel of a home kitchen, and the bronze works well with the teal and tile accents."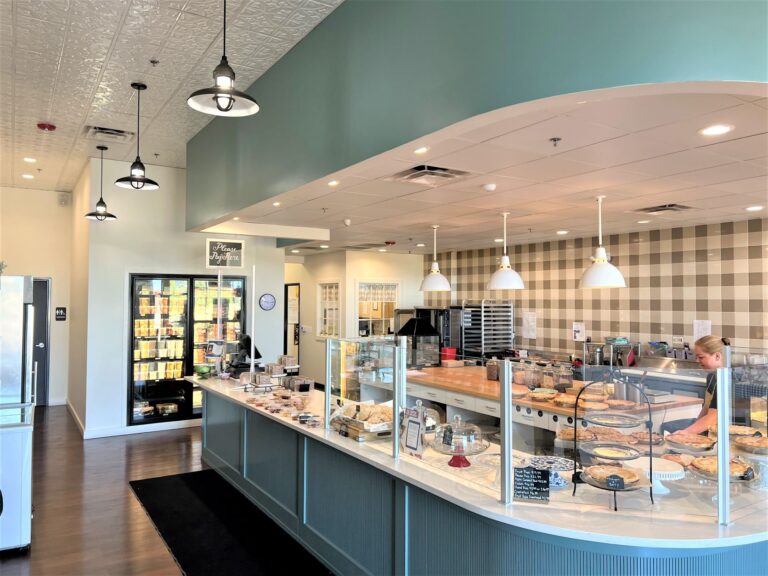 The Brisbane is crafted from commercial-grade materials and includes a warehouse shade affixed to a cast guard and glass which provides both up and down lighting. Easy to customize with three shades sizes and more than 30 finish colors, this pendant can be crafted to suit any residential space or commercial brand.
"I feel that our lighting adds a very customized, modern, and comfortable feel to our store," Rachel says. "You're in a bakery but we wanted it to smell, look, and feel like pie baking at home."
Photos courtesy of Achatz Handmade Pie Company