Spring Ahead with Colors to Suit Your Style
Although some parts of the country are still trying to shake the icy grasp of winter, the calendar says we spring ahead this weekend to Daylight Savings Time. That can only mean that warmer temps, greener grass, and spring cleaning are right around the corner!
One of the things I enjoy most about spring is the return of color. Even if you're a neutral type who shies away from vivid hues, you can't help but get excited when spring rolls in with its endless array of color.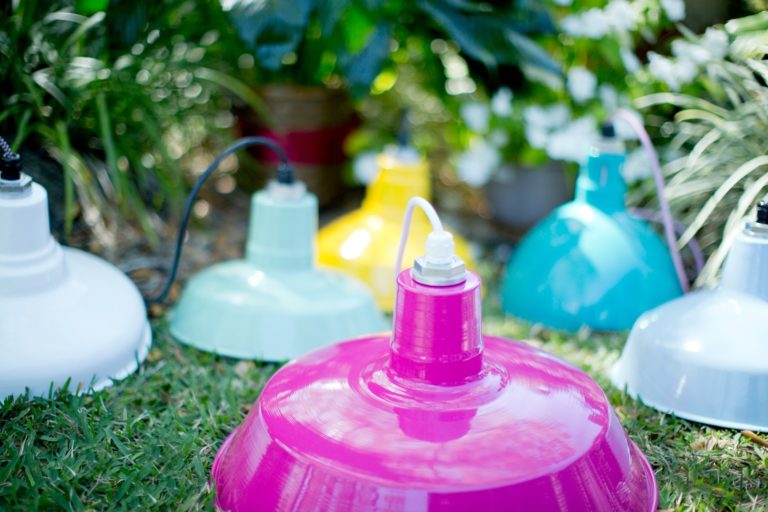 If you've always played it safe with your home dècor color scheme, perhaps it's time to liven up your white, beige, and black palette with a little personality!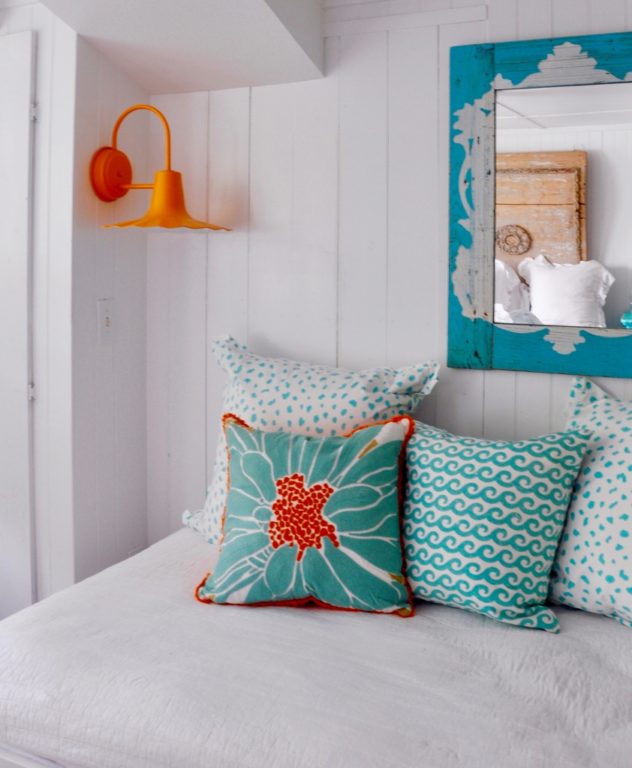 We make it easy with finish colors offered in dozens of hues. Jane Coslick, one of our favorite designers, loves adding a splash of color to her spaces. She chose an Orange finish for this Seaside Wall Sconce to play off the pillows and add visual interest to the white wall.
When Mike renovated a vacation home, he wanted a gooseneck barn light by the door but with a modern finish color. He chose the classic Original™ Warehouse Gooseneck Light and gave it an update with a bright Chartreuse finish. He loved it so much, he gave the door a matching coat of paint. You can read all about his project in this post.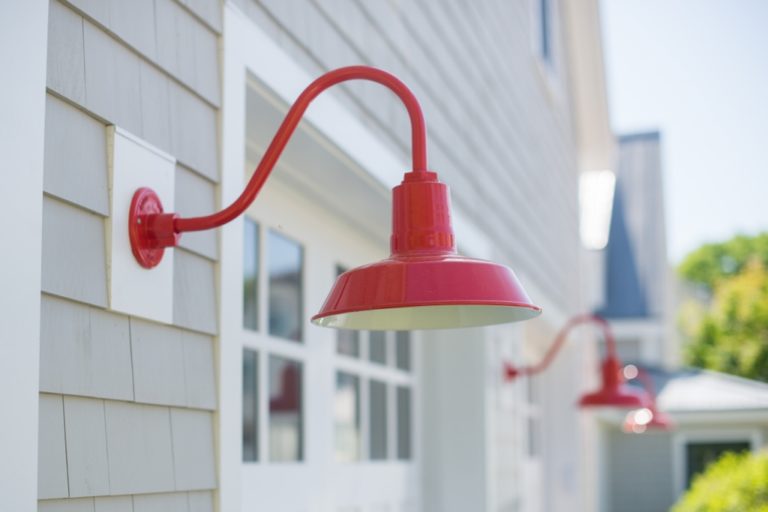 A lively Watermelon finish pops beautifully against the gray-and-white façade here…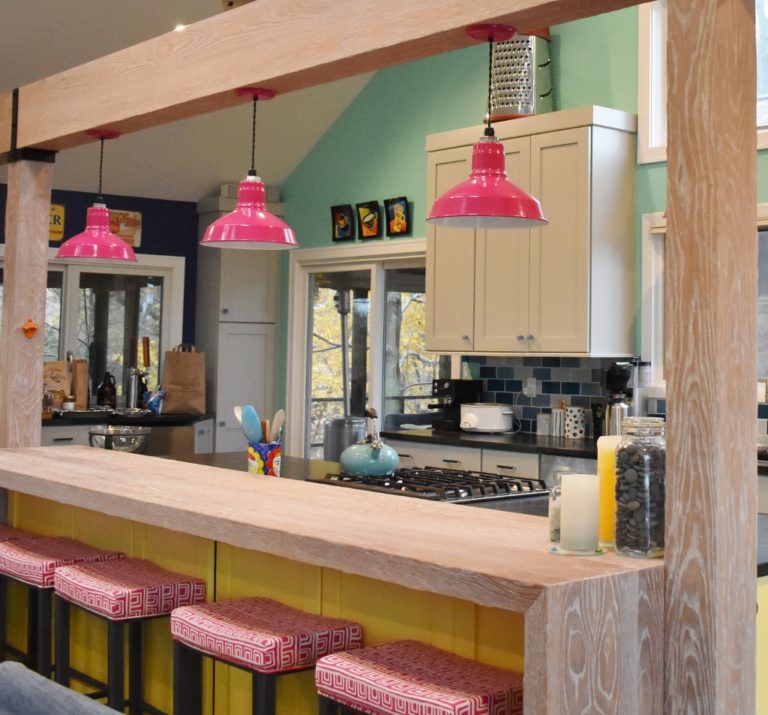 …while three Dino Pendant Lights in Magenta highlight this bar offering a playful touch of fun. Paula, a customer in Michigan, embraced this colorful look when redesigning her vacation home which was detailed in last week's post.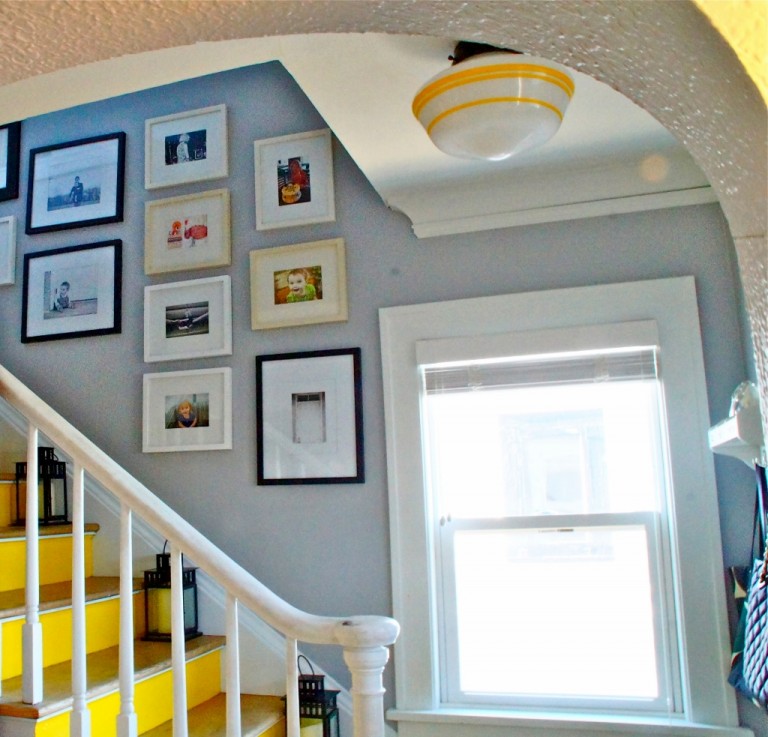 Not ready for that much color? You can incorporate a hint of color by adding a painted band around the globe of a Schoolhouse Light. This Primary Schoolhouse Flush Mount Light has all the charm of an early 20th century schoolhouse light with the added bonus of Buttery Yellow bands.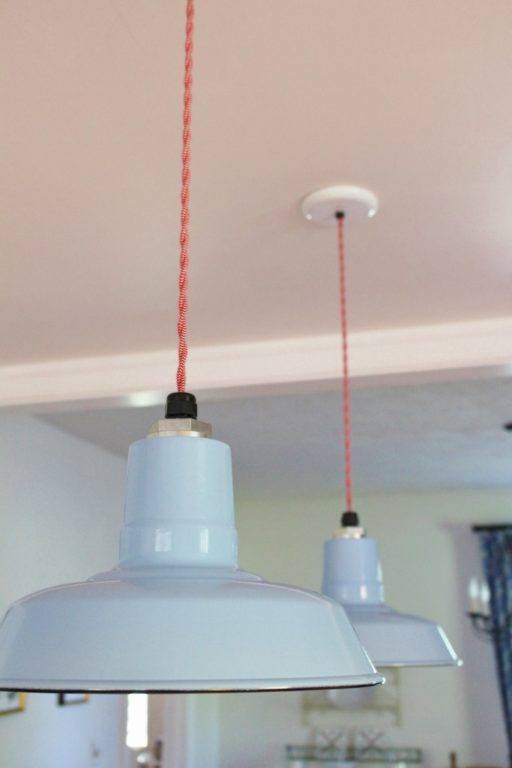 For an even more subtle approach to adding color to your space, consider adding a cotton cord to a pendant. The red-and-white chevron twist cords on these Original™ Warehouse Pendant Lights offer a dash of color with a hint of vintage flair.
What's on your list for spring? Check out our Photo Gallery, Pinterest boards, or Instagram feed and get inspired!