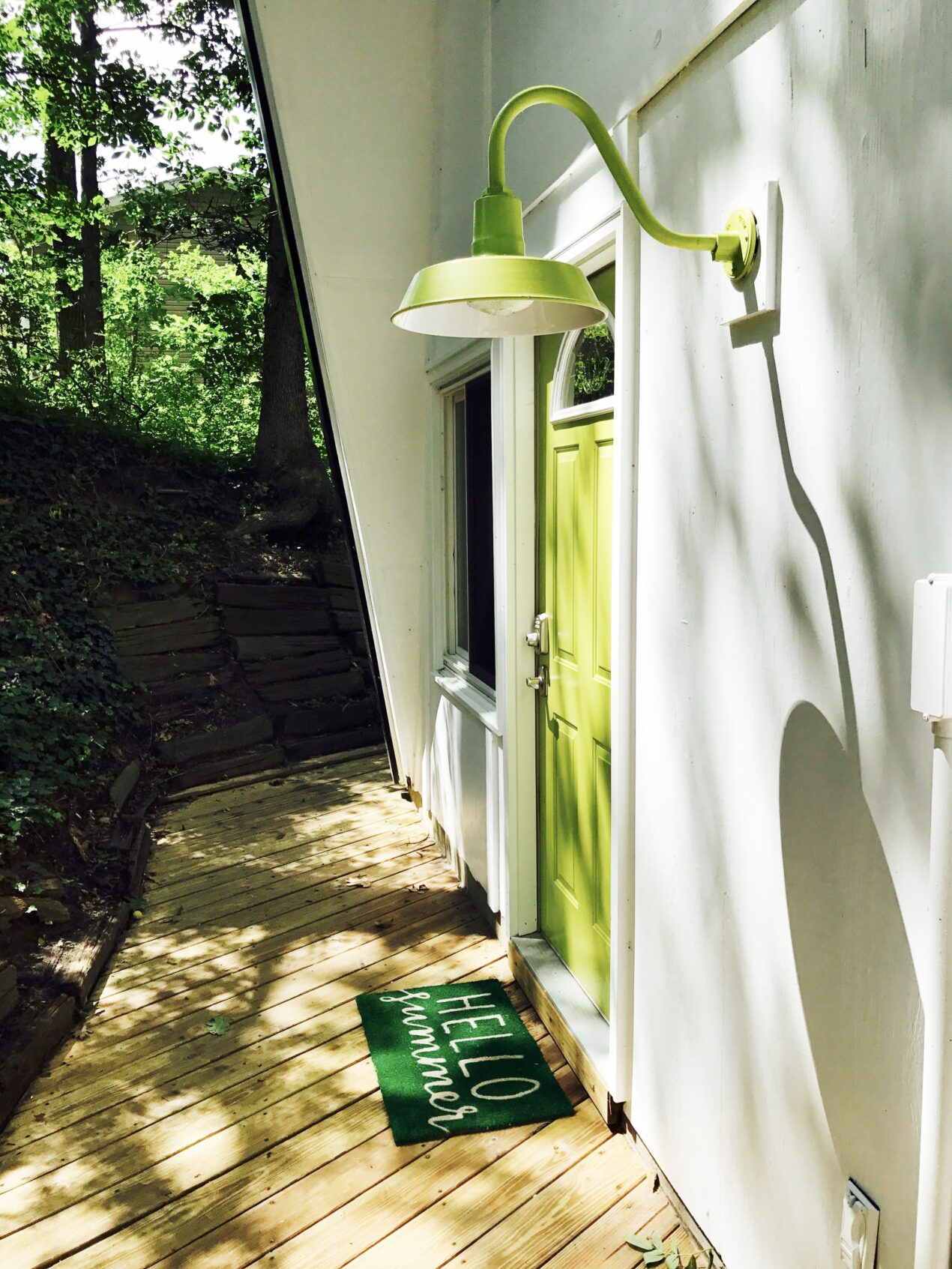 Vivid Gooseneck Barn Light Welcomes Lake Visitors
With our annual Labor Day Sale in full swing, we're reminiscing about summer before it's long gone. The beach days, homework-free nights, and vacations to new places. If you've never heard of Angola, Indiana, located in the northeast corner of the state, you might want to check it out for next summer. The area enjoys a mild climate and boasts several lakes making it the ideal summer destination.
Today's Featured Customer flips properties for a living, and he recently renovated a vacation rental on Crooked Lake near Angola. Mike had a vision for the home and his company brought that vision to reality.
"I love the modern rustic look," Mike says. "We use a lot of reclaimed wood and rustic finishes in our rehabs, and I wanted to bring some of that creative design to this house. It's a charming house to begin with, and I think we hit the nail on the head with this one."
Mike's complete remodel began at the front door. He searched for a gooseneck barn light that would be an inviting statement piece.
"I love the antique look of barn lighting," he explains. "I have a passion for bringing the old in with the new." Mike's passion is right in Barn Light Electric's wheelhouse. He chose the iconic Original™ Warehouse Gooseneck Light and customized it with a bright modern finish.
With its broad RLM-inspired shade that throws plenty of downlighting to the entryway, the Original™ exudes barn light style. The Chartreuse finish, one of our newest powder coat finish colors, gives the gooseneck light a definite contemporary vibe.
"It's just a classic style and I wanted to make a statement with that vibrant color," he notes. "It was the ONLY option!" Mike loved the color so much, he wanted to replicate it on the front door. He took the light to his local home improvement store where they nailed the color match in the paint department.
"It's just a beautiful piece," he adds. "The color makes you think summer and the style is perfect for a lake house getaway." Mike follows Barn Light Electric on Instagram and discovered the website while searching for unique lights for other projects.
"You have the best selection and creative pieces I have found," Mike says. "Plus your customer service is top notch!" To see more of this beautiful lake house, check out the VRBO link here!
Photos courtesy of the homeowner