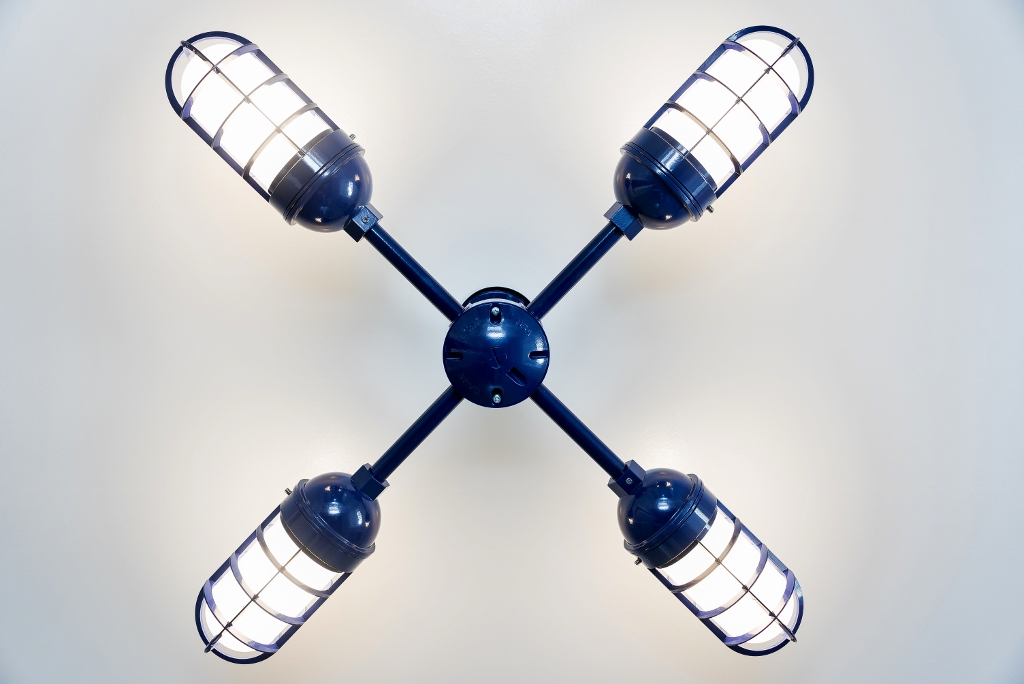 Nautical Chandelier Adds Fun, Pool Vibe to Bath
We call it the renovation ripple effect. When you remodel one space then realize an adjoining space now looks rather old and tired in comparison.
Such was the case in Scarsdale, New York, when a homeowner added a pool and outdoor entertaining space. The adjoining mudroom and bath, original to the home, was suddenly in dire need of an update.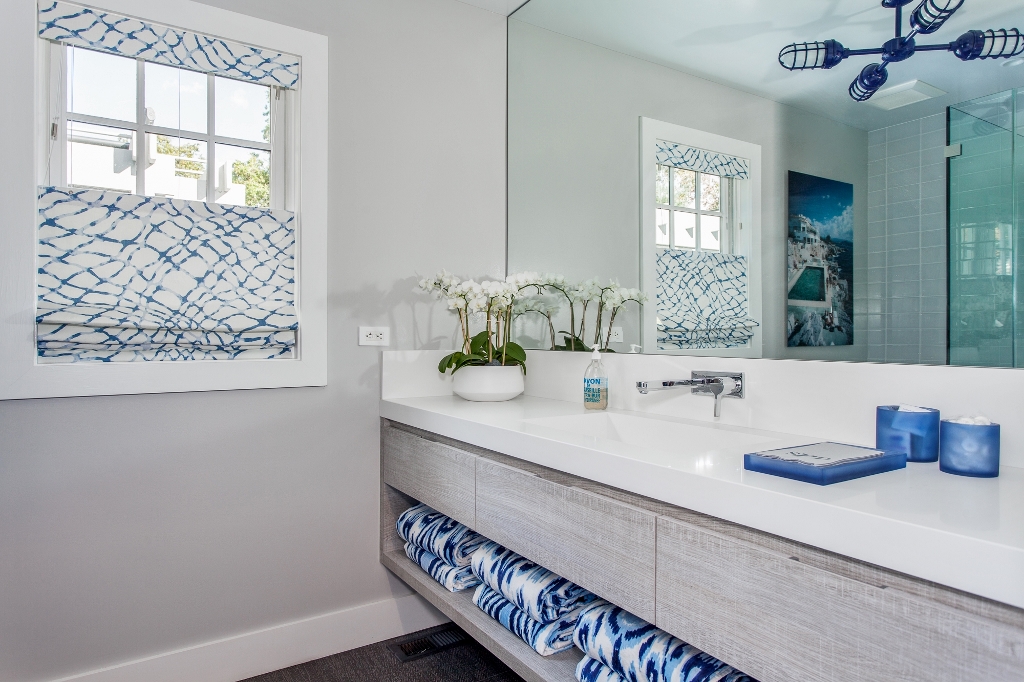 "Everything was ripped out including the tile, sink, stall shower, and toilet," says Lisa Tessler of Link Interiors. "We started from scratch. We reinvented the bathroom and mudroom to reflect an outdoor pool/summer vibe. The goal was to bring the outside in with a cabana feel."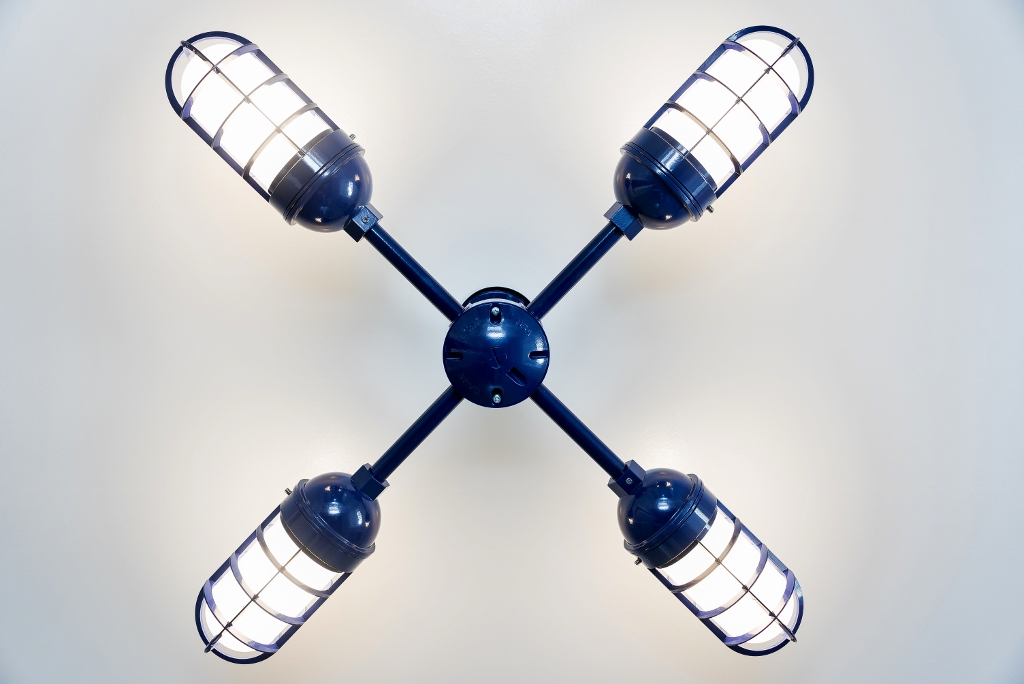 Lisa envisioned a bright, summery, watery look to give guests the feel of being on vacation. A palette of blues, whites, and grays conjured up the pool house feel while staying clean, sleek, and contemporary. To light the bathroom, she chose the nautically inspired Sputnik 4-Light Chandelier. Lisa customized this unique pendant with a Cobalt Blue finish, 6″ stem, standard cast guards, and frosted glass.
"I wanted something fun, nautical, and interesting for the lighting," Lisa notes. "Something that would make guests look up and think 'wow-fun!' This light caught my eye. It's fun, modern, and makes a statement." The Cobalt Blue finish color fulfilled Lisa's vision for tying the indoors to the outdoors, while the four cast-guard-and-glass fixtures provide plenty of light in the room.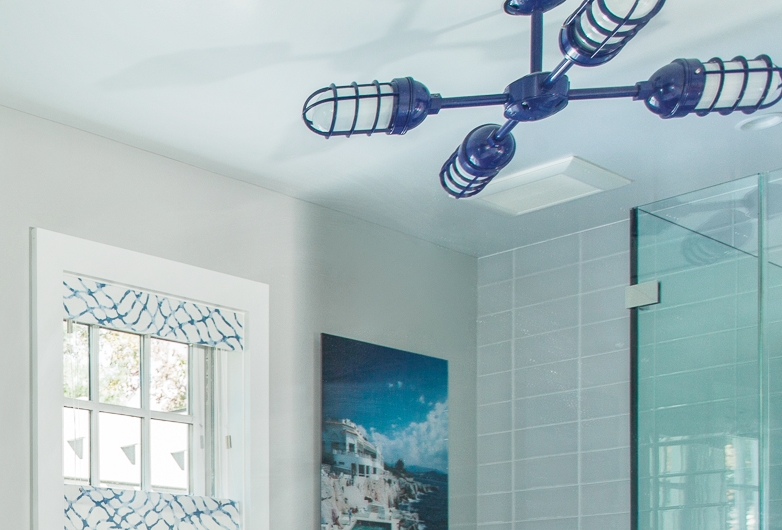 "The array of blue shades available made it an easy and gratifying choice for us," she adds. "The Cobalt Blue was the perfect color to reflect the swimming pool vibe." Lisa discovered Barn Light Electric when visiting a friend in Montauk, New York, whose home had aqua-colored gooseneck lights. Lisa was intrigued by the company, its custom colors, and the quality of their American-made product.
This chandelier was the perfect combination of cool, industrial and vibrant," she says. "I don't think I could have accomplished that with any other light!" To see more of this beautiful renovation, check out this feature in Westchester Magazine.
Photos courtesy of Link Interiors