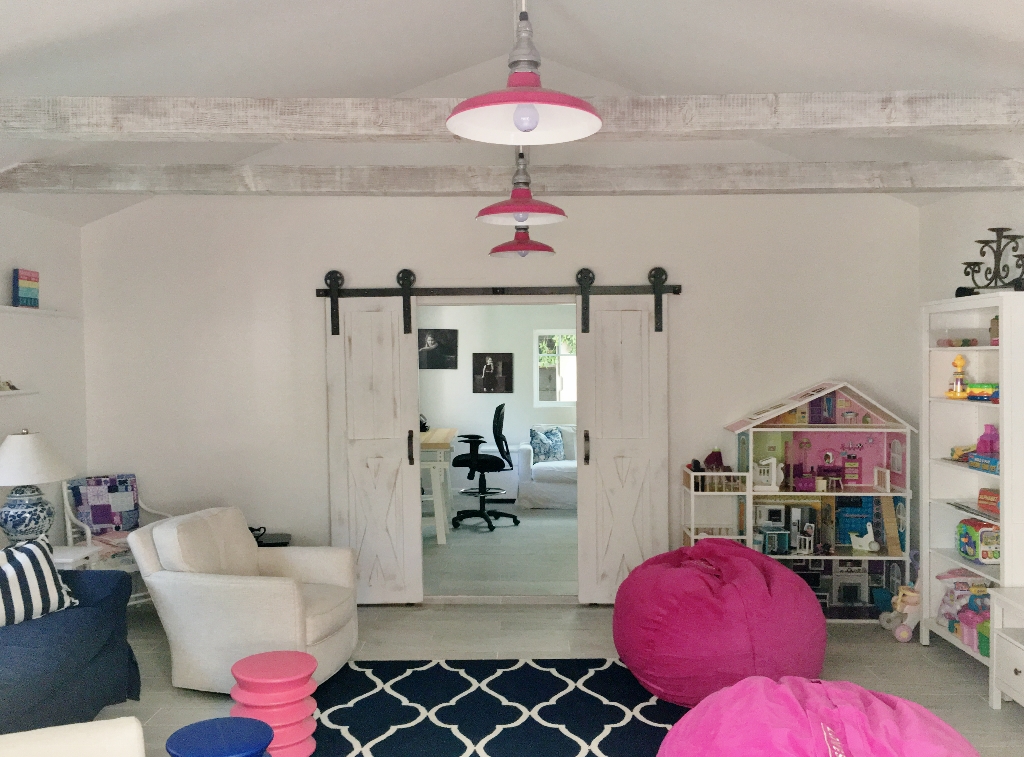 Sassy Industrial Pendant Lights Perfect for Playroom
Who says industrial lighting can't have a bit of sass? Not this L.A. resident who recently turned his existing garage and storage room into a bright, fun, and creative space for his family.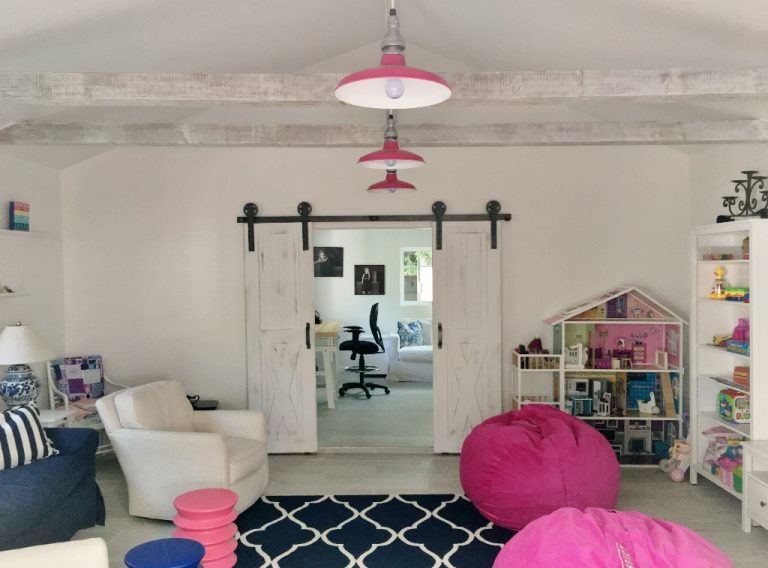 Zack envisioned a multi-purpose room that provides ample space for his two daughters, ages one and three, while also serving as a lounge area for relaxing and entertaining friends.
"We installed sliding doors so the space could open onto the back patio where we often gather for outdoor dining during the summer months," Zack says. The space also includes an office which is concealed behind sliding barn doors. When considering color schemes, the family chose navy and pink. But not just any ordinary pink.
"It had to be hot pink," Zack notes. "We also wanted to design the space to align with the Cape Cod, shabby chic interior of the main house. We thought installing barn doors and industrial style lighting from the whitewashed wood beams would be the perfect complement to our otherwise traditional space."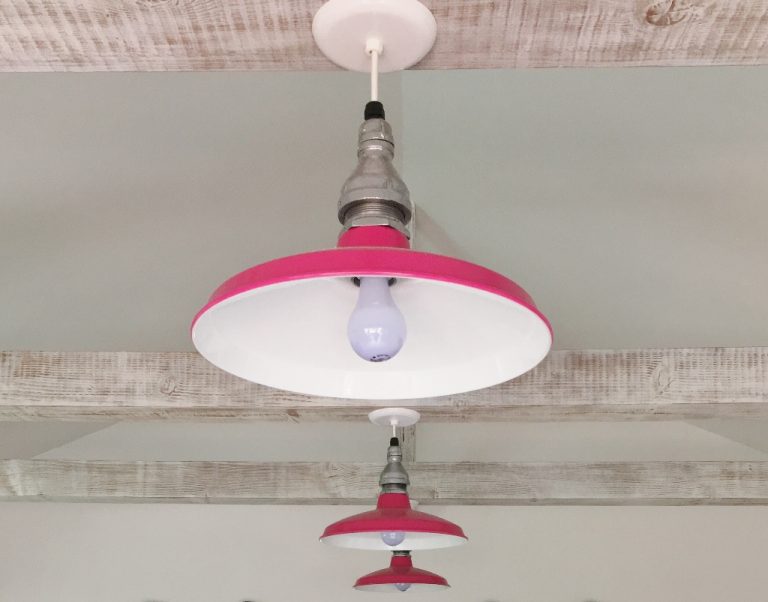 Zack chose the Marathon SoHo Pendant to complete the look of the renovated space. He customized these hand-spun pendants with 14″ shades, a Magenta finish, and white cloth cords. The shallow RLM-inspired warehouse shade features a rugged industrial neck design that lends plenty of character to the room.
"Finding a company that offers a variety of color options and styles was top of mind as we were searching for a lighting fixture for this space," he explains. "There aren't too many companies selling magenta-colored industrial lighting so I found Barn Light Electric pretty quickly."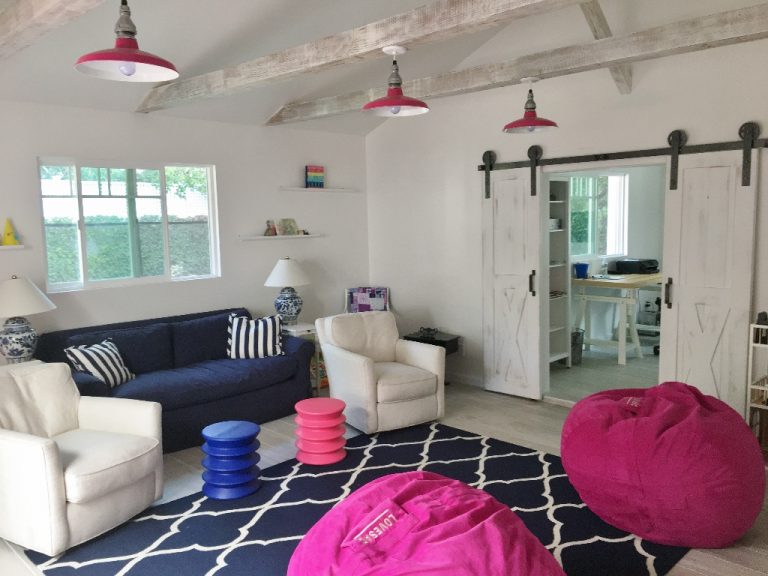 "The lighting provides the modern POP we were looking for and really helps brighten up the overall white space," Zack says. "I'm thrilled with our selection and love knowing the variety of options available in industrial lighting design."
Photos courtesy of the homeowner