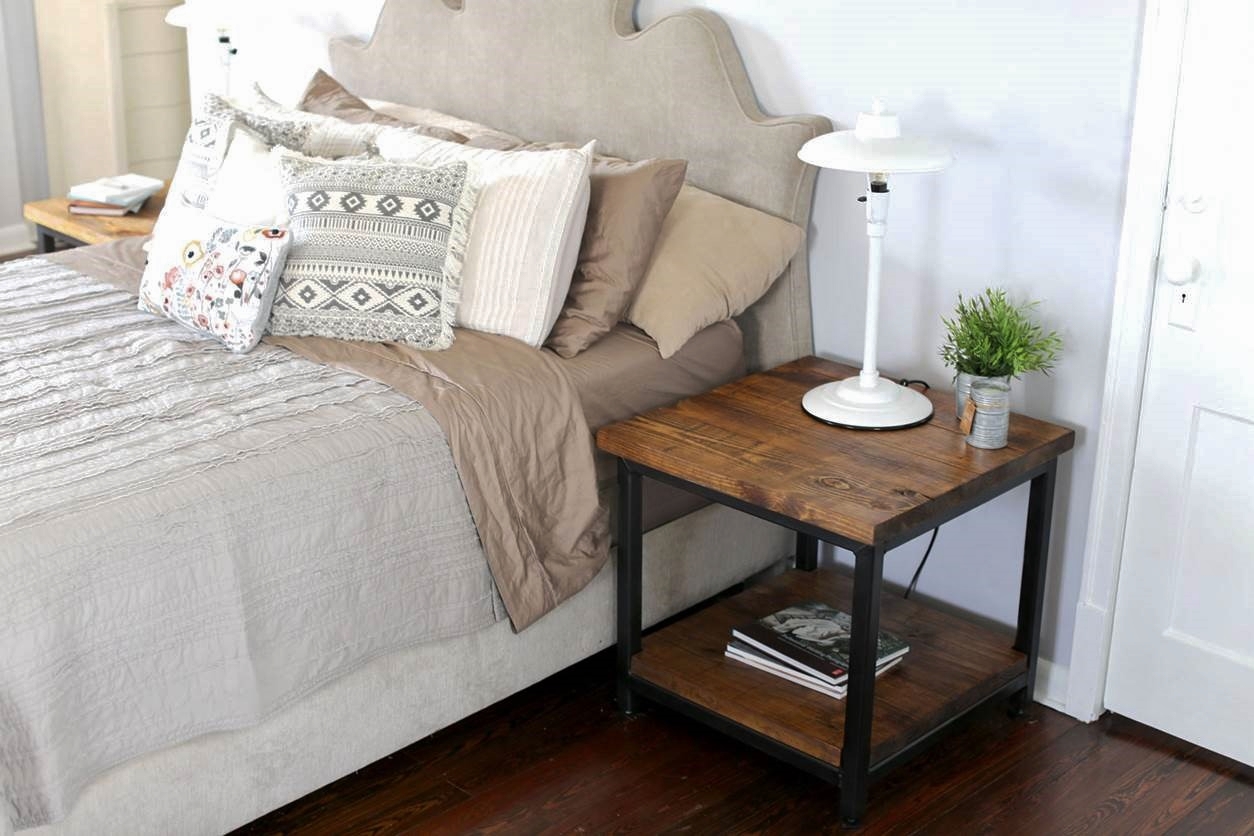 Mastering the Bedroom | How to Create a Relaxing Retreat for Sleep
As you're winding down at the end of the day, do you find your master bedroom is a relaxing retreat or more of a jumbled mess of laundry, paperwork, and electronic devices?
Creating the right atmosphere in the bedroom is critical for an uninterrupted, peaceful snooze. Experts say that getting a good night's sleep not only helps your body recover physically from the demands of the day, but it also helps your mind and spirit as well.
Today, we're sharing some of our favorite bedroom pics to offer some inspiration for creating a dreamy master bedroom setting.
A calming, neutral space doesn't have to be boring as shown by this beautiful bedroom above. Soothing browns and greys are accented by textured throw pillows that add interest. The generous nightstand, one of the newest additions to our Furniture Collection, is the Remy End Table. Take note that no electronics are in sight — a key to restful sleep!
Consider the ceiling, aka the fifth wall, when designing your bedroom. Brooke chose rustic wood plank wallpaper for her ceiling which draws the eye upward in the small space. And because the space is tight, she used wall sconces to leave room on the nightstand. The Downtown Minimalist Adjustable Sconce in brass is perfect for nighttime reading.
The Magnolia End Table, above, also doubles well as a nightstand for smaller spaces.
The Sinclair Swing Arm Sconce is another excellent choice for bedroom lighting. Stylish and easy to customize with finish color and cording options, this wall sconce makes space available on the night stand for books, the alarm clock, or family photos.
Amanda's master retreat features a soft headboard, plenty of pillows, and treasured artwork. The peaceful blue-and-gray palette is accented by the elegant Dino Stem Mount Pendant Light in Raw Copper.
And one of our favorite master bedroom makeovers ever was this attic space that went from dark and dreary to light-filled and cozy. We love the chunky afghan on Sara's bed which is highlighted by a Wilcox Deep Bowl Porcelain Pendant. Easy to customize to suit any bedroom, the Wilcox is handcrafted and made in America to last!