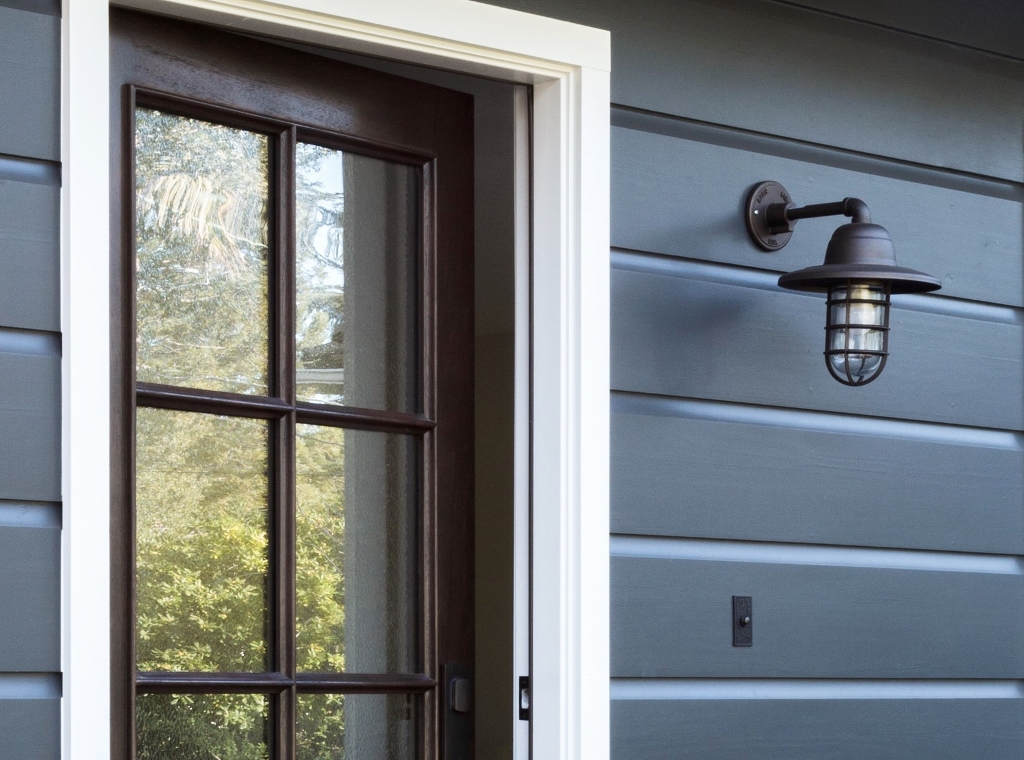 Easy-to-Customize Lighting is Interior Designer's Go-To Solution
One of the challenges designers face when tackling a remodeling project is blending the old with the new. Updating paint, furniture, and lighting can breathe new life into a space, but making all of the pieces work together can be tricky.
Cecily Mendell, principal designer of Cecy J Interiors in San Francisco, California, recently remodeled a client's home in nearby Los Altos where she struck a delightful balance between the old and new.
"We had the challenge of matching the front exterior lighting to the backyard lighting which was vintage but in perfect condition. It made no sense to change that out," Cecily says. "We wanted something that felt vintage, classic, and familiar with an updated twist."
Cecily chose the Atomic Industrial Guard Sconce for the front door. She customized this handcrafted wall sconce with an Oil-Rubbed Bronze finish, standard cast guard, and clear glass.
"It was a perfect match to the existing vintage lights," she notes. "Great quality is hard to find especially in outdoor lighting options, but the timeless look is always a fit for how we approach projects." You can read about the renovation and why they chose a dramatic black exterior in this post on Cecily's blog.
The mud room also got a refresh, and Cecily brought the look of the exterior industrial lighting into this space as well. The Industrial Guard Chain Hung Pendant mimics the guard-and-glass look of the exterior sconces but is mounted with a rugged cord-and-chain combo.
"I like that the look and feel is similar to the exterior sconces for consistency, and I totally fell in love with the cord that can be customized in different colors," she explains. "The Galvanized finish and clear glass felt just right with the playful blue-and-white cloth cord."
Cecily has been designing high-end residential spaces since 2012 and prefers updating homes instead of bulldozing them to start over. She treats each space as a custom design for her clients tailoring colors, materials, and fixtures to their individual taste and style.
"We often head to Barn Light Electric for quality lighting that needs to feel special," she says. "Being able to customize lighting to each client's style is a real plus when sourcing products."
Photos courtesy of Cecy J Interiors