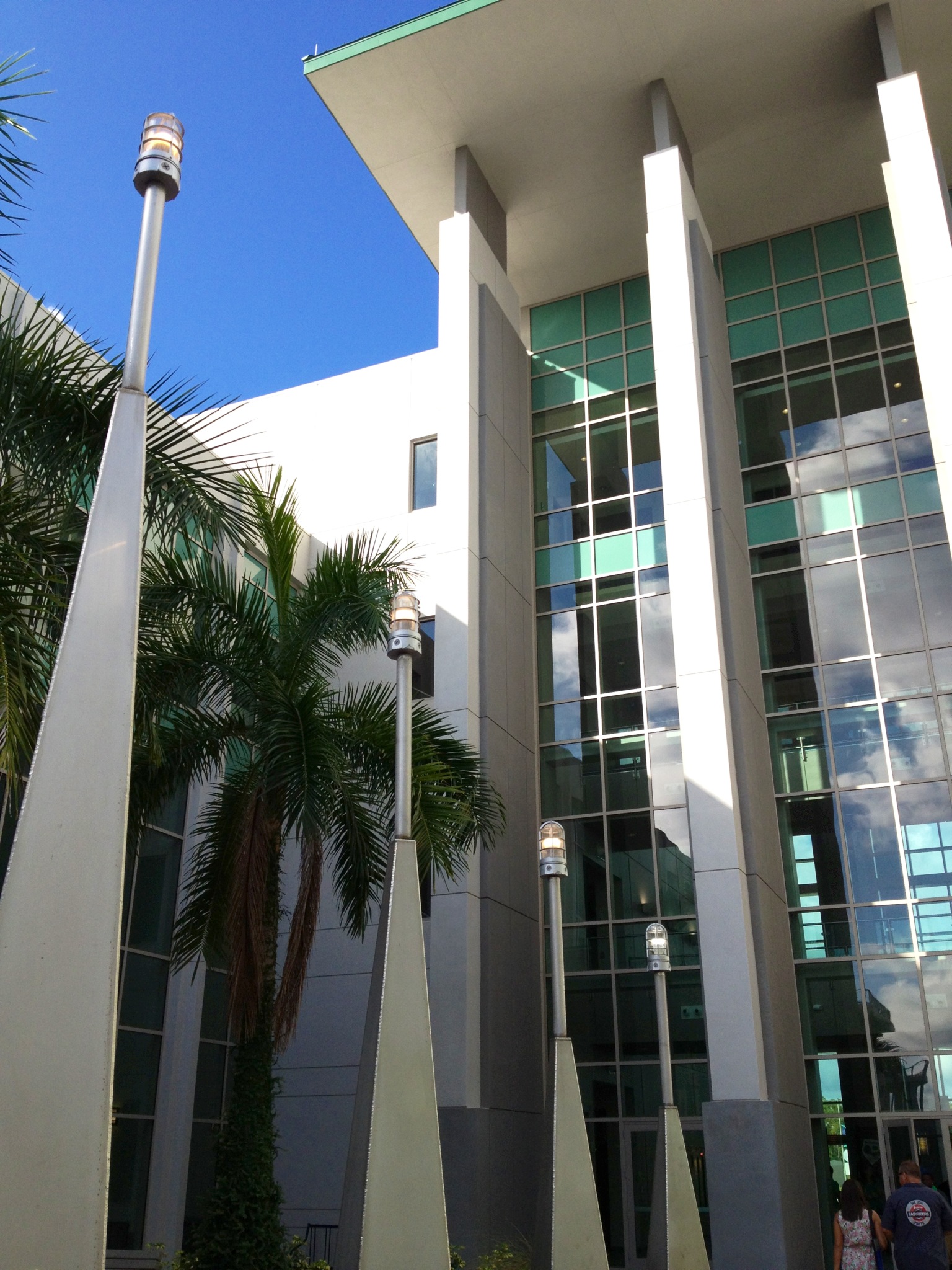 Rustic Light Fixtures Top Off Dramatic Post Mount Lighting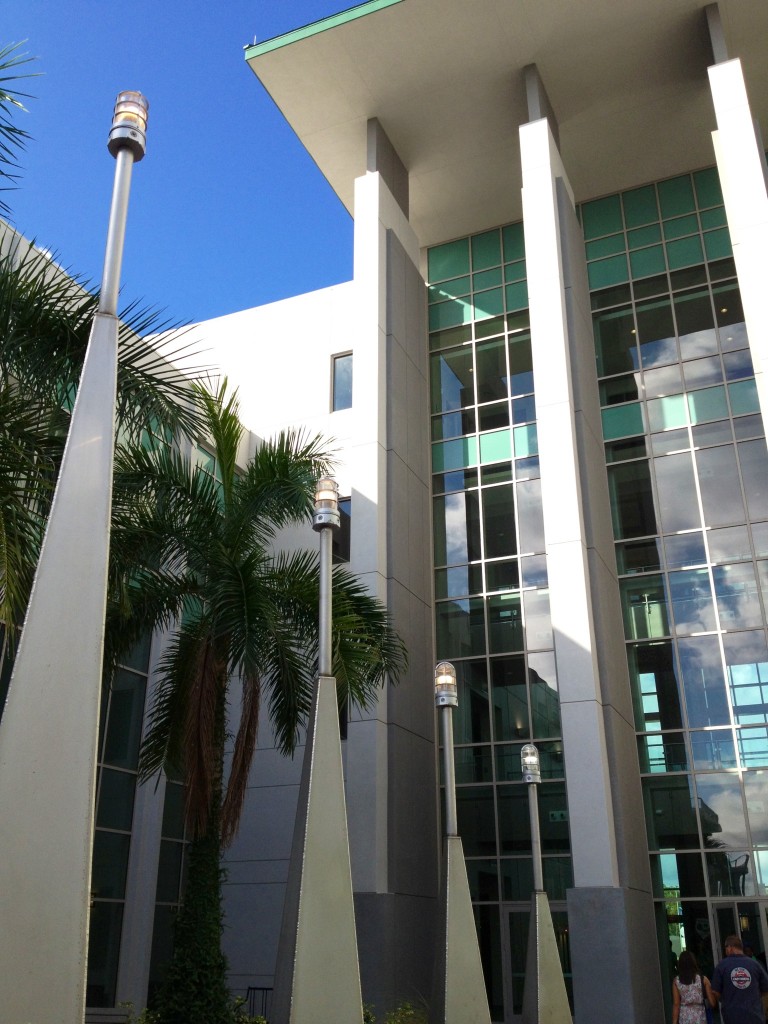 Who says post mount lighting can't be dramatic, artistic, and functional all in one? This row of soaring lights prove that even a simple rustic fixture combined with an avant-garde base can take post mount lighting to new heights! Located on the 760-acre campus of Florida Gulf Coast University, the state's newest institution of higher education in Ft. Myers, these post mount lights complement the impressive entrance to the Lutgert School of Business. These lights are powered in part by the university's 15-acre solar field featuring photovoltaic panels that tilt and rotate as they soak up that famous Florida sunshine throughout the day.

To get this look for your cityscape lighting, commercial building, driveway, pool deck, or estate, consider the Barn Light Industrial Surface Mount Light Fixture. This rustic fixture is loaded with Atomic Era style with a nod to the nautical — perfect for this southwest Florida campus. Rated for wet locations, this light comes with a variety of glass and finish options so you can customize it to fit almost any design scheme. Copper, Architectural Bronze,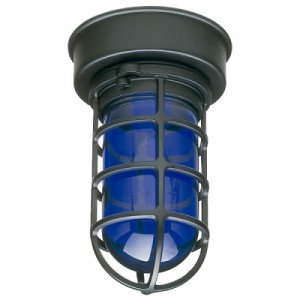 or Rust lend a traditional look while bolder colors of Red, Medium Blue, or Polished Aluminum offer a more modern take. Choose a standard incandescent bulb or an energy-saving CFL variety.
If you haven't checked out our collection of Post Mount Lighting lately, we've added some new fixtures in a wide array of shade styles. From the classic RLM warehouse shade of the Sky Chief Single Post Mount Light to the shallow bowl and wavy shade of the Seaside Radial Wave Reflector Double Post Mount Light, there is something to fit almost any lighting plan out there whether it's for a commercial business, an educational institution, or simply for lighting up your own dock or boat house. Rest assured that these lights are American made with commercial grade materials that will provide years of style and service!