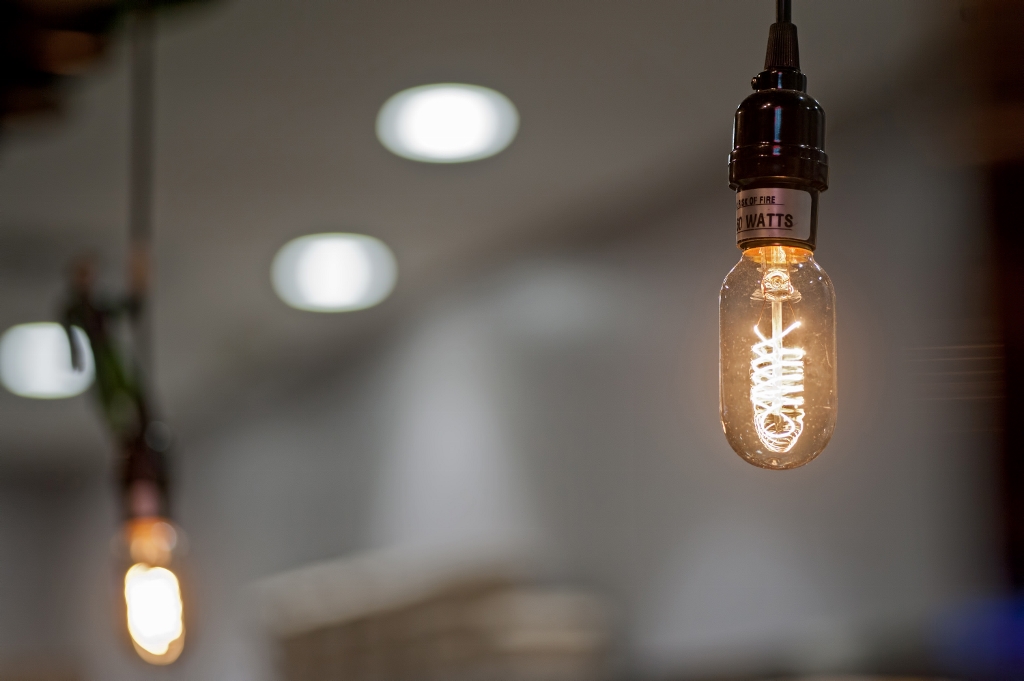 Industrial Lighting Adds Eclectic Personality to Burger Joint
West Texas makes me think of wide open spaces, friendly people, and places to hang out where, as Sam Malone would say, everybody knows your name. And when the design team from MWM Architects in Lubbock, Texas, sat down to create a brand new space for the Twisted Root Burger Company, that's exactly the feel they were shooting for.
"Every Twisted Root is a little different and each has its own theme," explains Sara Bradshaw, project manager with MWM. "Our theme was West Texas Dance Hall and we wanted a very eclectic, been-there-for-awhile feel with lots of personality."
Along with Principle Architect Jason Moore, Sara searched for lighting that was not only high quality but unique and available in a variety of styles.
"The lighting was very important. The owners didn't want it too bright but we needed enough so customers didn't have a difficult time," Sara says. "We really tried to find lighting that felt like it belonged in a dance hall 50 years ago." Over the entryway, the Factory Overhead 6-Light Chandelier sets the mood as soon as you walk in the door.
This rugged industrial pendant features a patchwork of stems and six Atomic-era guard-and-glass units to provide plenty of light to the doorway. Sara customized this rustic chandelier with a Black finish, 18″ stem, standard cast guard, and clear glass.
Lighting the hallway leading to the restrooms and kitchen area are classic warehouse lights. The Farm and Barn Warehouse Pendants Sara chose are part of our Discount Barn Lighting Collection. These rugged ceiling pendants are hand crafted from commercial grade materials just like our signature line of warehouse lighting, but offer slightly fewer options.
"The warehouse pendant is just a great staple for any project. That was the one space we needed more lights, so they were the perfect choice," Sara notes. These 12″ shades provide plenty of downlighting into the hallway and complement the rustic industrial feel of the restaurant with their Galvanized finish.
Over by the cashier, customers get another dose of the bare-bulb look with two Indy Industrial Pendants. Sara explains that while they didn't need much illumination for this space, the fixtures do provide a nice punch of light to bring attention to the area.
"We really love the look of all the lights together," Sara says. "Individually, the lights are nice fixtures, but when you put it all together it creates the perfect eclectic feel we were hoping to achieve."
Photos courtesy of MWM Architects