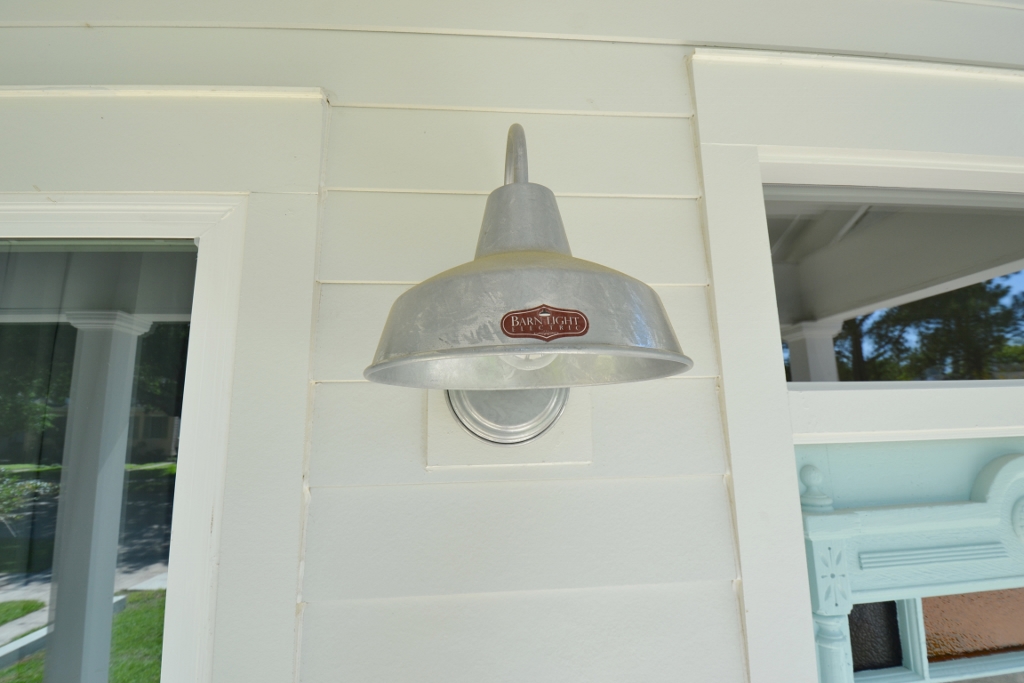 American-Made Lighting Essential to Modern Farmhouse
For second-generation builder Zachary Tyson, building new homes in Jefferson Parish, a bedroom community west of New Orleans, is a family affair marked by pride in materials and craftsmanship.
"My mother started building more than 23 years ago," he says. "My father and I, along with my mother, started Tyson Construction 10 years ago." The company serves residential clients in and around the parish with a focus on supporting their country and community with American-made products.
And after 10 years of building, Zachary has finally become both the client and builder as he tackled the construction of his own 1950-square-foot, three-bedroom home.
"We like to support our local community and using reclaimed lumber from right here in New Orleans was very important to this build," Zachary says. "I wanted to build a more responsible home and using American-made products was essential."
Handcrafted barn lights from Florida fit right in with this builder's modern farmhouse design. Zachary selected two All Weather Gooseneck Lights for his garage — one over the door and another over a covered gardening bench complete with a farm sink.
"The gooseneck light over the garage door is a very classic farmhouse or barn style look," Zachary notes. He customized these 12″ gooseneck lights with a Galvanized finish to match the galvanized metal roofs he installed on the front porch and garage.
On the house, Zachary stayed with the galvanized look in the Austin Wall Sconce which he discovered in our collection of Barn Wall Sconces. This 10″ hand-spun wall light has a compact mount making it suitable for busy spaces such as this beautiful doorway.
An even smaller wall light found a home on the side door that faces the garage. The Bowie Wall Sconce is one of the smaller barn wall sconces we craft and is often found in powder rooms and on porches where compact lighting is a must. Zachary chose the 6″ shade for this fixture which is also offered in an 8″ shade and more than two dozen powder coat finish colors.
"We love the look and feel of the lights," Zachary says. "They add to the aesthetics and design elements of the home and are consistent with the modern farmhouse look we were trying to achieve."
Photos courtesy of Tyson Construction