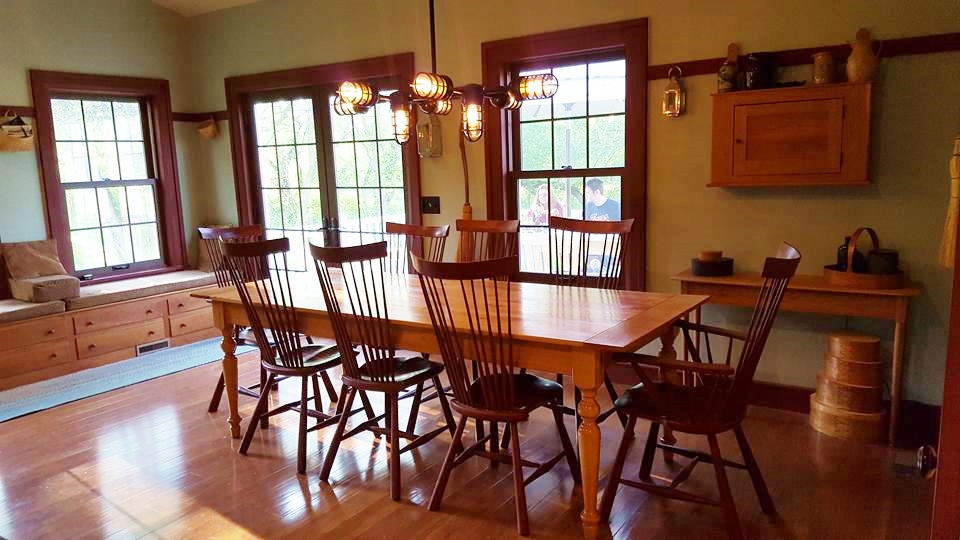 Rustic Chandelier Lighting Ups the Ante for Multi-Light Fixtures
Getting pictures from our customers is even more exciting than getting a letter in the mail.
Like a letter written with a pen.
On real paper.
That kind of exciting.
Whenever I see an email pop into my inbox, I often glance at the file size even before I glance at the sender. Those 15 and 20-megabyte messages are guaranteed to hold treasure!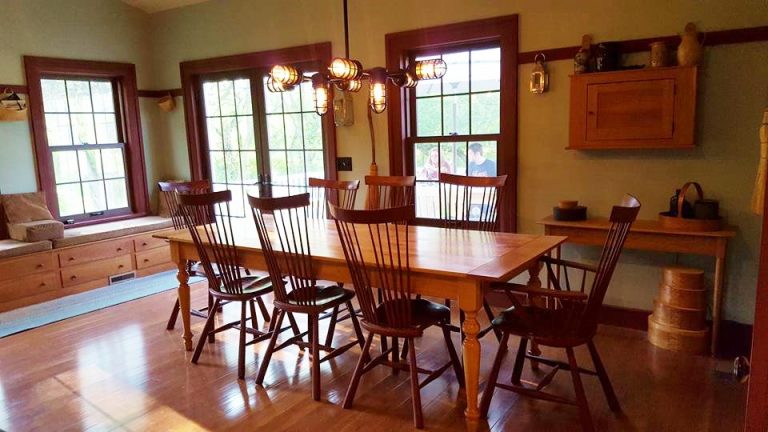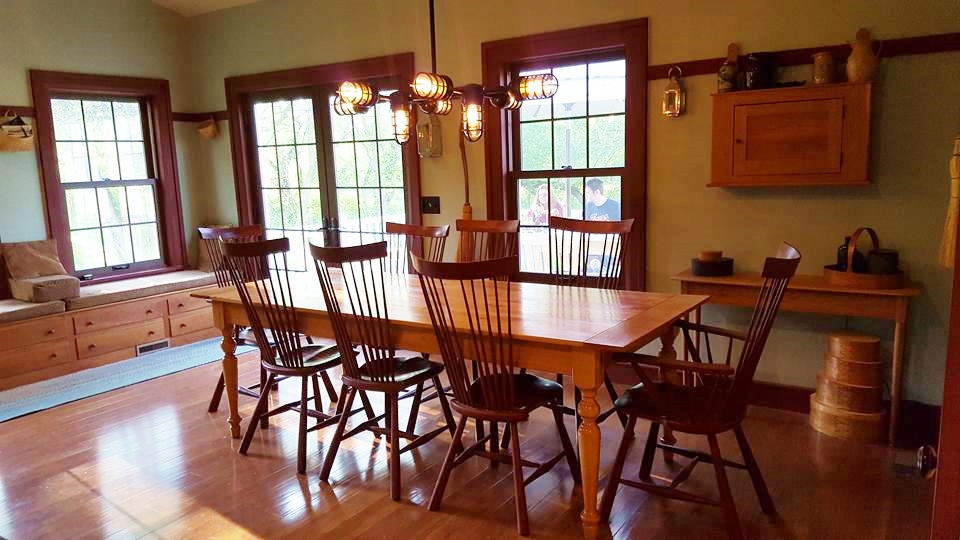 Today's treasure came, not in an email, but from our Facebook page, which is another great source of photographic treasures. Our friend Judd at Salem Woodworks in Plymouth, Michigan, shared this pic of his new, solid cherry harvest table topped by our Mercury 8-Light Chandelier. With eight guard-and-glass fixtures on an industrial stem mount, this chandelier is simply stunning over Judd's new table.
"Love our new dining room light fixture! Our second Barn Light Electric light and definitely not our last," Judd noted in his post. He customized his new American-made chandelier with a Black finish, 48″ stem, standard cast guards, and clear glass. He also used eight Nostalgic Edison-Style 1910 Era 40 Watt Light Bulbs for the perfect glow.
The Mercury is one of more than 30 fixtures in our Chandelier Collection that pay homage to the industrial age when fixtures were crafted with top quality materials to last for years.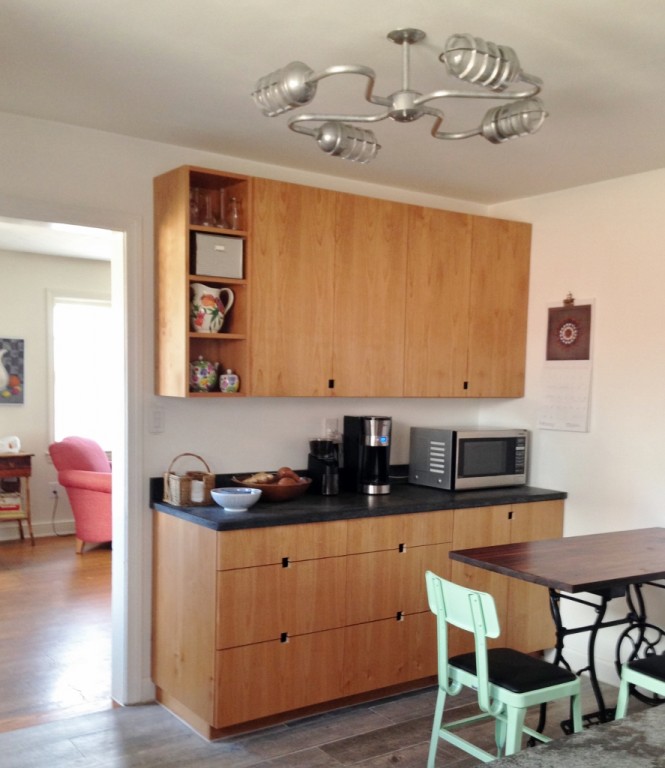 Lisa, from Virginia, fell in love with the Orbiter Chandelier the minute she saw it.
"I'm not a fan of cookie-cutter design, so I was looking for unique design features," she says. "These industrial light fixtures were perfect for the aesthetic I had envisioned."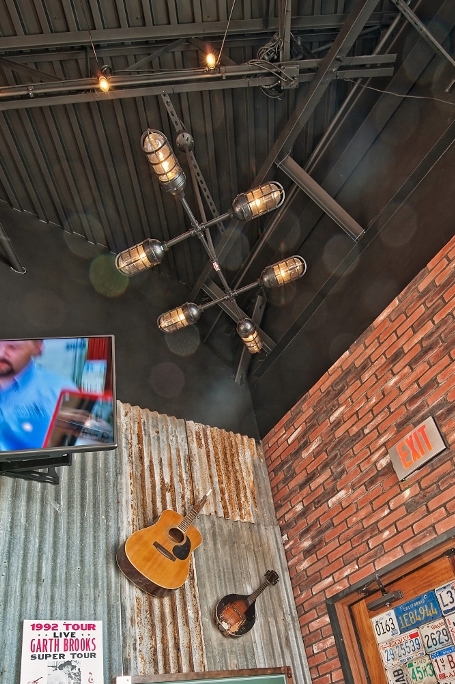 These multi-light pendants are also well suited for busy commercial spaces such as offices, retail settings, and even this busy restaurant in West Texas. The Twisted Root Burger Company was profiled in this post last year. The designers of this space chose the Factory Overhead 6-Light Chandelier to highlight the entrance and add visual interest to the soaring space.
Like all of the chandeliers in this collection, the Factory Overhead is easy to customize with finish color, stem, guard, and glass options. For energy-efficient options, don't miss our LED Collection!