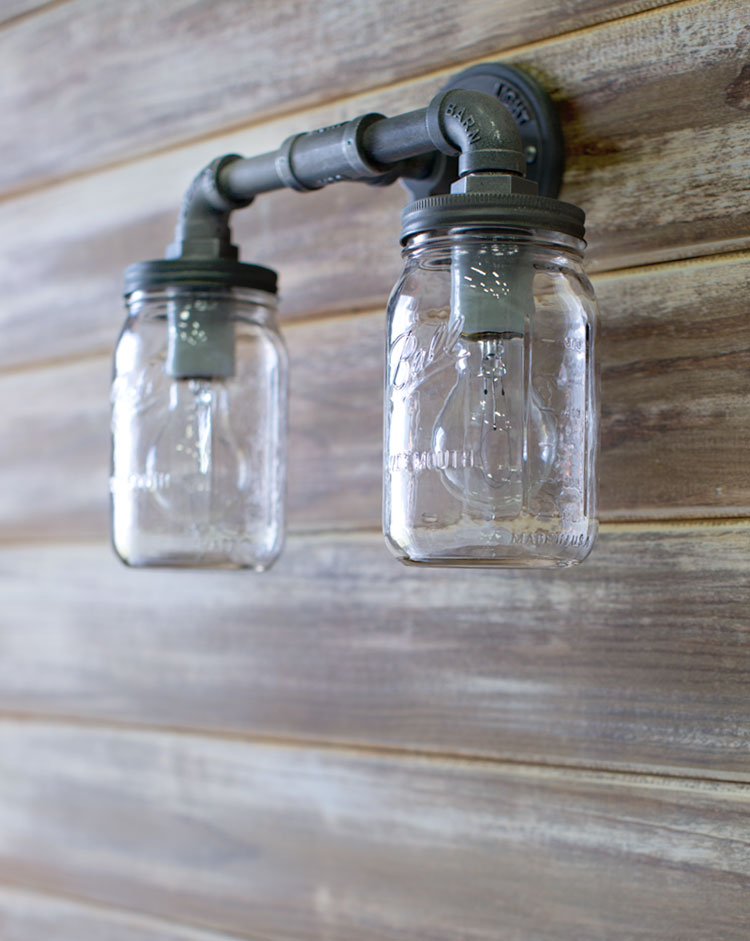 Steampunk-Inspired Industrial Lighting with a Vintage Twist
If you're a devoted follower of Houzz, a reader of design blogs, or even a Pinterest addict (yes, we know you are), then you've probably noticed that the days of matchy-matchy design are long gone. It's perfectly acceptable to mix old and new, modern and traditional, bold and subdued.
In a nod to this blending of styles, we introduce two new additions to our line of Wall Sconces. By combining an industrial mounting with classic Ball jars, we've created wall lights that marry vintage and modern styles into one happy and beautiful union.
The Rowland Ball Jar Sconce brings the ubiquitous Ball jar into the Machine Age with a rugged pipe mounting. Offering a steampunk vibe and suitable as an accent piece or perhaps a laundry room, hallway, or stairwell light, this American-made wall sconce features an Aged Aluminum finish. For an additional vintage twist, consider adding a nostalgic Edison style light bulb for a warm glow.
For a bit more light, the Westerfeld 2-Light Ball Jar Sconce offers two Ball jars in a wall-hugging fixture that brings a unique look to both homes and businesses. Consider this custom-made wall sconce for entryways and bedrooms or to bring a fresh look to retail stores and restaurants.
If you love the eclectic look of these wall sconces, don't miss the complementary Ball Jar Pendant available in 20 finish colors. These beauties exude industrial farmhouse style and can be further customized with your choice of cording. Standard cords, plus cloth, cotton, cotton twist, and chevron cords are available in an array of colors to bring a subtle pop to your space.
Ordering online is easy — just hover your mouse over the images located to the right of the price so you can get important details on the fixture. Then move through the drop-down menus to select finish color, cord style, and ceiling canopy finish. And if you have any questions, our crackerjack sales team stands ready to help at 800-407-8784, via email at sales@barnlight.com, or via Live Chat from our home page!