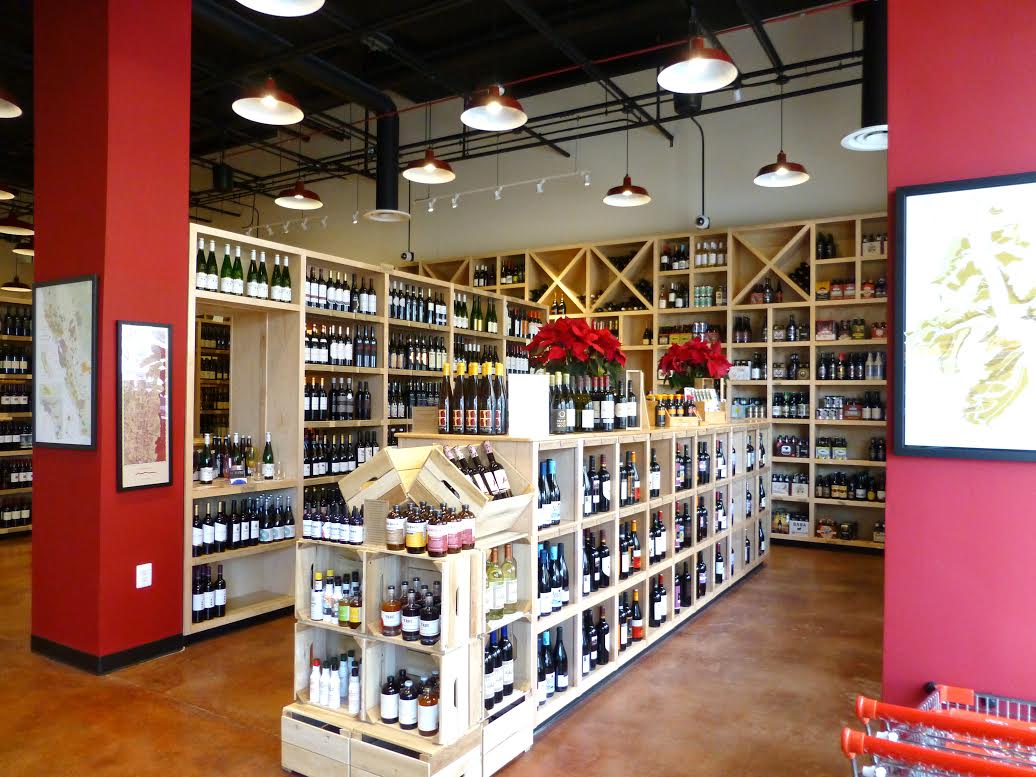 Barn Pendants Bring Warm, Rustic Look to DC Wine Store
For a business owner, an inviting space that draws customers in is the first step to success. Traffic flow, colors, and materials all play a part, but appropriate lighting for a commercial business is one of the most important components. After all, if consumers can't see those beautiful retail displays, they won't linger very long.
When Kaya Biron, AIA, an architect with We Design Build in Washington, DC, began designing Wardman Wines, he wanted to turn a cold, dark shell into a warm, rustic, and inviting retail space. The wine store, located on the northeast side of the nation's capital, features not only wine displays but a tasting bar, wine class area, office, kitchen, and storage spaces.
Bringing a classic feel to the simple space are 40 Original™ Warehouse Pendants. These American-made ceiling lights are customized with large 20″ shades and a Barn Red finish.
"We wanted to give the feeling of a canopy at 12 feet above the finished floor," Kaya explains. "The red color complements the typical wine choice and also happens to be warm and matches our accent paint color."
The traditional look of the RLM-inspired warehouse shade drew Kaya to this fixture during an online search for lighting. He liked the clean lines and low cost plus the quick delivery time offered by Barn Light Electric.
"We chose Barn Light Electric due to its domestic production that is available within two weeks," he says. "The reasonable cost was very important as well."
Many of our professional friends love having a made-in-the-USA option where they can order handcrafted lighting with a wide array of customizing options all without an exorbitant lead time.
"As a design builder, we love the color and the low cost," Kaya notes. "Plus we installed LED lamps in the shades so there are low operating and maintenance costs which is very satisfying to the client."
We Design Build is an architect-owned and managed business serving the metropolitan Washington, DC area for the past 26 years. They provide services from concept through construction.
Photos courtesy of We Design Build