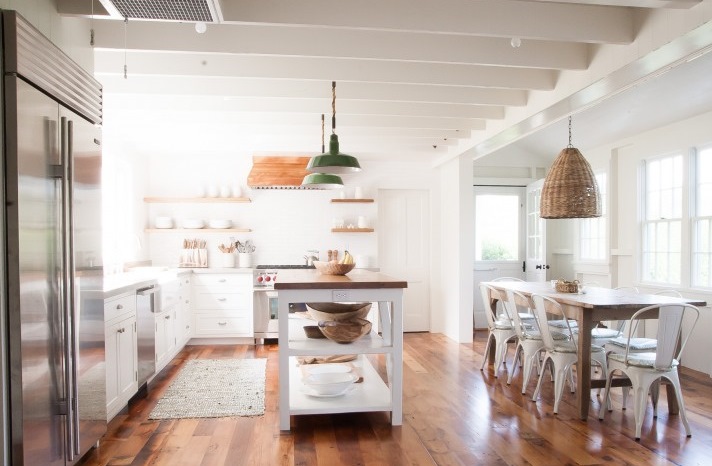 Rustic Industrial Style Develops When You Master the Mix of Old, New
"Master the mix" could become the interior design mantra for 2014. The art of being able to mix old and new elements for an updated, yet classic design is the goal for many homeowners looking for the latest amenities in their spaces yet longing for vintage character too. In this industrial farmhouse kitchen, the exposed beams and vintage chairs around the farm table speak to years gone by while modern shelving and sleek stainless appliances add a modern touch. The RLM-style warehouse shades also breathe a whisper from the past with their generous span of light focusing on the center work station.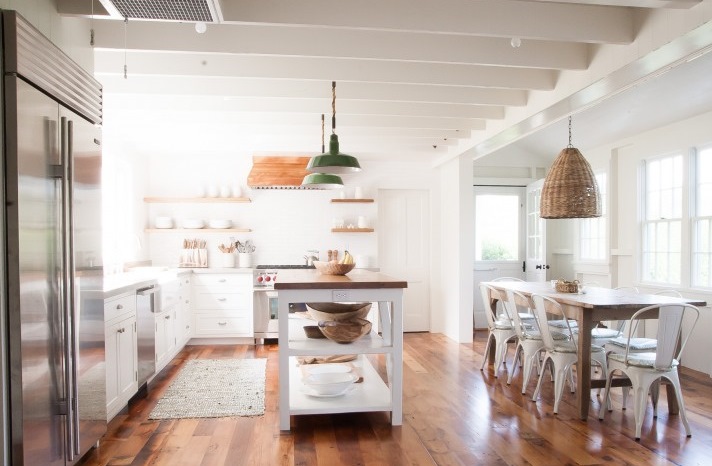 These are much like our Original™ Warehouse Pendant Lights in a Vintage Green finish. Featuring a hand spun steel shade finished with a rugged porcelain enamel glass finish, these pendants are American made to provide years of use.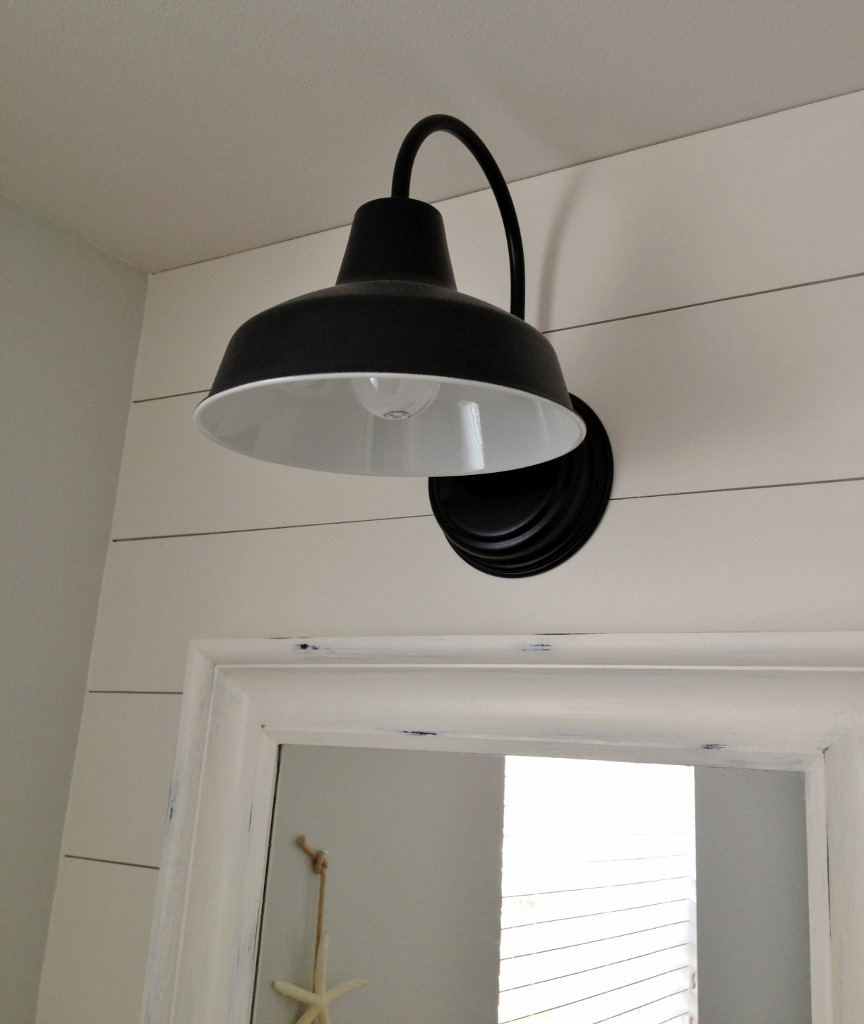 Barn lights such as these can take on any number of looks thanks to the variety of ways you can customize them. In this powder room, the rustic touch of the beadboard wall and distressed mirror are highlighted by a classic barn wall sconce — a 10″ Austin Wall Sconce in a Textured Black finish. This American-made wall sconce comes in both 8″ and 10″ sizes and can be customized with finish and wire cage options. The Textured Black finish on this sconce helps add a bit of modern elegance to this compact space.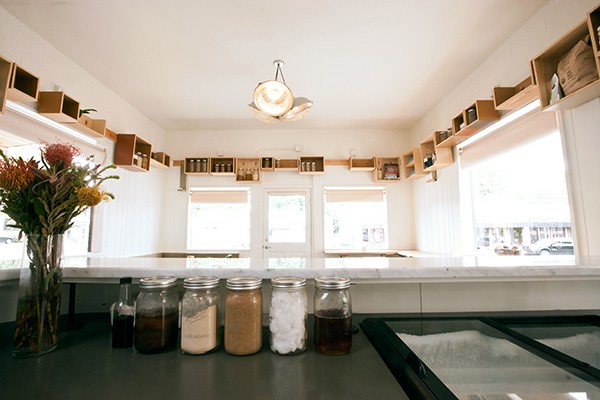 And don't be afraid to think outside the box when working with lighting. We love how the creative team at Von Tundra used a cluster of warehouse shades to create their own version of a chandelier in this commercial space. With the use of simple, natural materials in a clean Shaker design, the team created a rustic, industrial space that becomes an experience unto itself.
Photos courtesy of, top to bottom, Remodelista, the homeowner, and Von Tundra