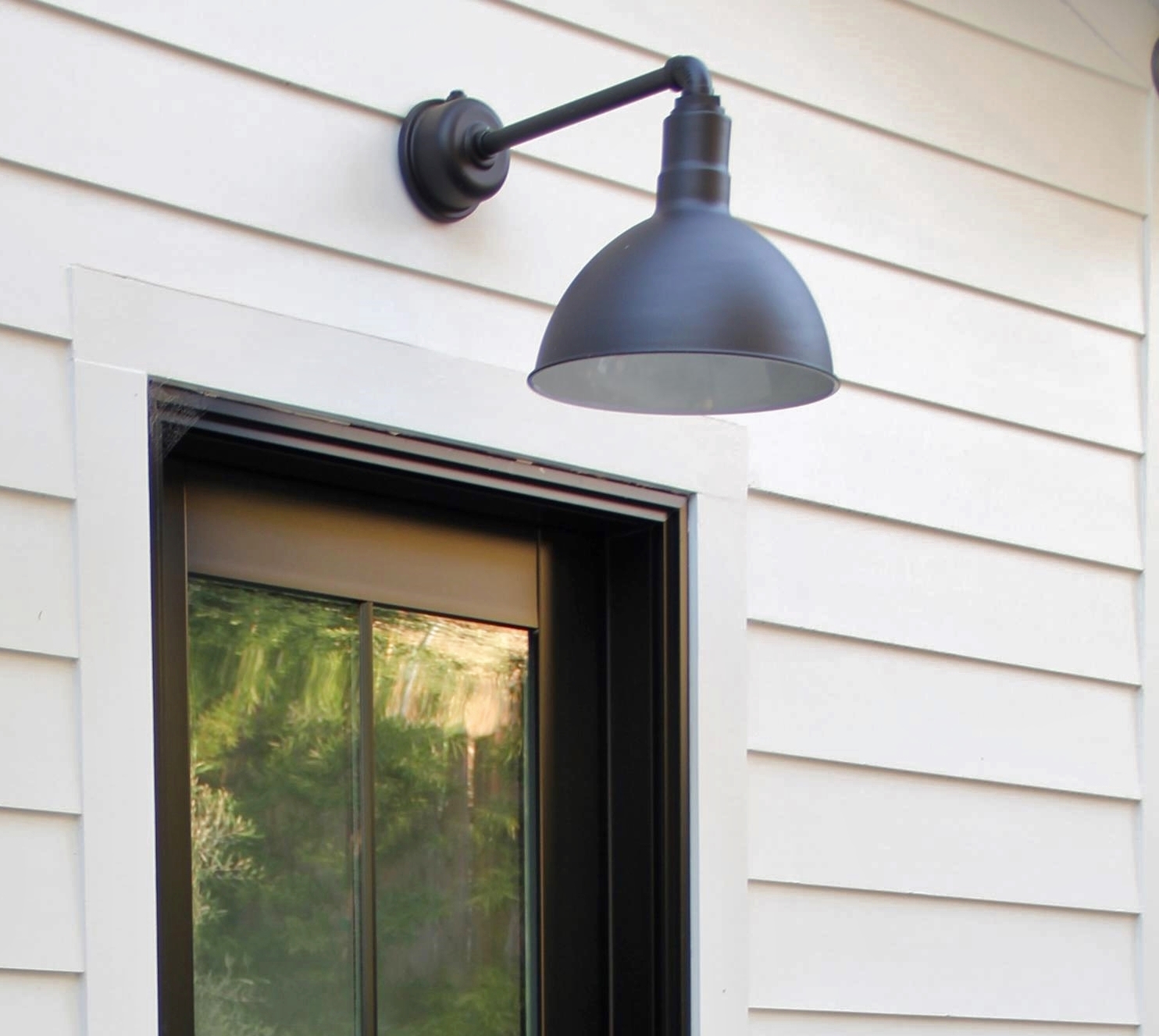 Deep Bowl Gooseneck Lights Shine in Malibu
While exterior lighting may seem to be purely utilitarian, designers know that these fixtures represent a golden opportunity to make a statement from the very first look. House bling, if you will.
Maggie Pierson, of Maggie Pierson Designs, tackled a renovation for a friend in Malibu, California, and used classic gooseneck lighting to pump up the wow factor. The project included the addition of a new master suite and a theater room, plus plenty of outdoor entertaining spaces and an outdoor shower.
"I wanted a modern beach vibe with a hint of the current farmhouse/Scandinavian trend that is taking place," Maggie says. "I used mostly whites and neutrals but added touches of color through textiles and artwork. We brought texture into the space with different woods and marble."
Maggie knew she wanted the exterior lighting to be black, so she used that design element as her launching point. She chose a classic gooseneck light for the exterior spaces but wanted the more modern look of a deep bowl shade.
She achieved this blend with the Wilcox Gooseneck Light, an eye-catching fixture that incorporates details of both modern and vintage designs. She customized these handcrafted wall lights with 12" shades, a Textured Black finish, and G1 straight gooseneck arm.
"I wanted a light that could take the modern feel of the horizontal wood of the shower and make it warm and comfortable," she explains. "The gooseneck adds a vintage feel to the space completing the look."
The exterior doorways are highlighted by additional Wilcox Goosenecks that bring a gentle glow to the entertaining and lounging areas of the back yard. The deep bowl of the Wilcox ensures that the light is focused downward making it a dark-sky friendly fixture.
"I ordered directly from the website. Barn Light was wonderful to work with and very quick to respond," Maggie says. "The lights add to the overall aesthetic of the back yard. They are the perfect accessory and put the finishing touch on the whole home."
Photos courtesy of Maggie Pierson Designs