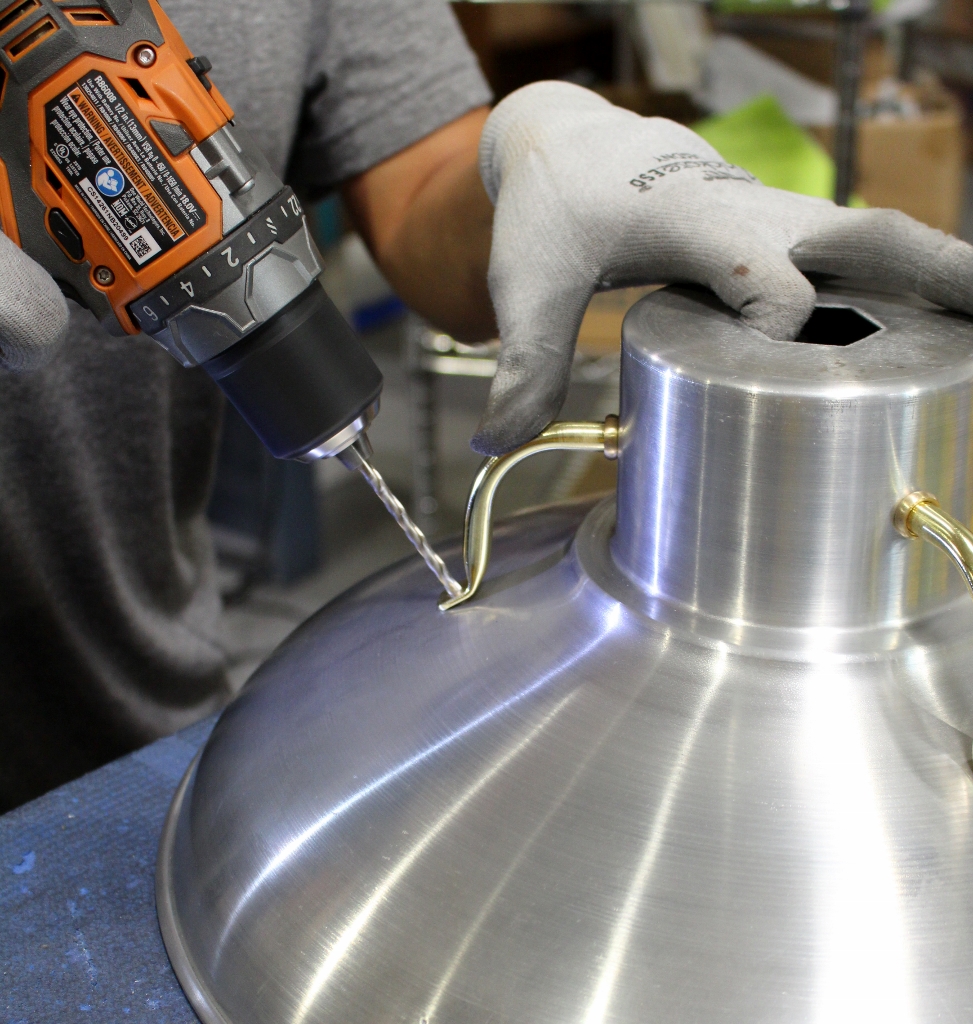 Behind the Scenes | Putting It All Together with the Assembly Team
As we continue our celebration of Manufacturing Month here at Barn Light Electric, we've been offering a peek at the amazing craftsmanship, dedication to detail, and plain hard work that happens here every single day.
You saw where the process starts in the Machine Shop, and, last week, we featured our finish crews who specialize in porcelain enamel, powder coat, and natural finishes.
Once all the pieces of a barn light are manufactured, they wind up in our Assembly Department where talented hands put the puzzle together. With all of the customizing options available for our lighting, it's up to the Assembly crew to make sure each light is built to the customer's specifications.
Did the customer want a nickel socket and red cotton twist cord on their Sinclair Industrial Pendant Light? Or was it a brass socket and a standard black cord? The devil may be in the details, but that's what makes our lighting so special. You can create the exact look that you want for your home or business by customizing each piece of the fixture.
Our collections, which include pendant lights, goosenecks, porcelain enamel, lamps, and more, can be customized in dozens of ways. Choose a shade size and finish color, then dress up your new light with contrasting hardware, a colorful cord, or a chain for an industrial look.
Want to add a hint of vintage style? Consider a wire cage or cast guard and glass for your fixture. You can add a dusk-to-dawn photocell for exterior lights and even choose a CFL socket.
Every day, you will find our Assembly team tackling racks full of fixtures waiting for attention. You may remember reading our profile on Willie Mae earlier this year. Her hands make quick work of cutting wire to fit then threading those wires into a shade.
Nearby, Orlando wires a multitude of sockets while other team members handle LED modules that are incorporated into shades.
This craftsmanship and attention to detail are what we celebrate this month and every month at Barn Light Electric. It's a hands-on process that we take great pride in as we know our customers value the end result as much as we do — high-quality, long-lasting barn lights crafted on American soil!
Be sure to join us next week for our final segment when our spotlight will shine on Shipping!