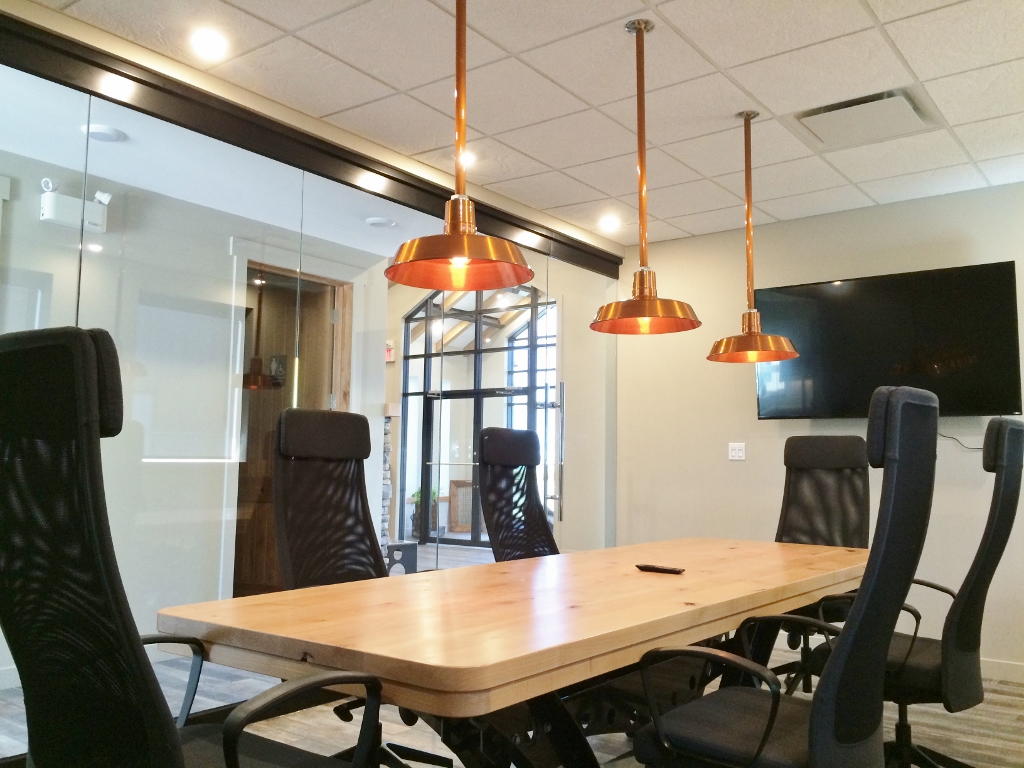 Lighting Lingo | Understanding the Anatomy of Stem Mount Lighting
In a recent product review for the Primary Schoolhouse Stem Mount Pendant, a customer bestowed an Excellent rating on her new pendants. She wrote that the fixtures were "beautifully crafted and well packed." She noted, however, that she misunderstood how to calculate the stem length measurement. So today we're offering a quick primer on the parts of stem mounted lighting and how to accurately measure the size of stem you need for your space.
Stem mount lights, as the name suggests, are shades affixed to rigid stems for mounting. Unlike cord-hung lighting, which can be easily cut to length on site by your electrician, stem-mount lighting has threading at both ends of the stem which is inserted into couplers. These threads cannot be cut off to alter the length of the stem, therefore, you must select the best size of stem when you order.
For example, in the graphic above, we see the canopy at the top which is the piece that rests against the ceiling. Next is the ceiling coupler which accepts one end of the threaded stem while the hex coupler accepts the other end of the stem. The fitter attaches to the hex coupler then finally to the shade.
When ordering a stem mount light, consider the overall height you need for your particular space. You can find additional sizing information on the shade, fitter, and canopy under the Product Details section of the product page as shown above.
Stems come in a variety of lengths. These beautiful Original™ Stem Mount Pendants feature 24″ stems which are perfect for this boardroom setting…
…while these exterior pendants on the same building feature 6″ stems which suit the front doorway to a tee! You can read more about this particular project in this blog post.
Stems are available in 3″, 6″, 12″, 18″, 24″, 36″ and 48″ sizes and custom lengths are available. It's important to note that approximately 1.5″ of the overall stem length will be the threaded ends which are screwed into the couplers.
If you are unsure on sizing, it's best to call our sales staff who can walk you through the ordering process and offer advice on options available on the particular lighting you are purchasing. They can be reached at 800-407-8784, via Live Chat from our home page, or via email at sales@barnlight.com.