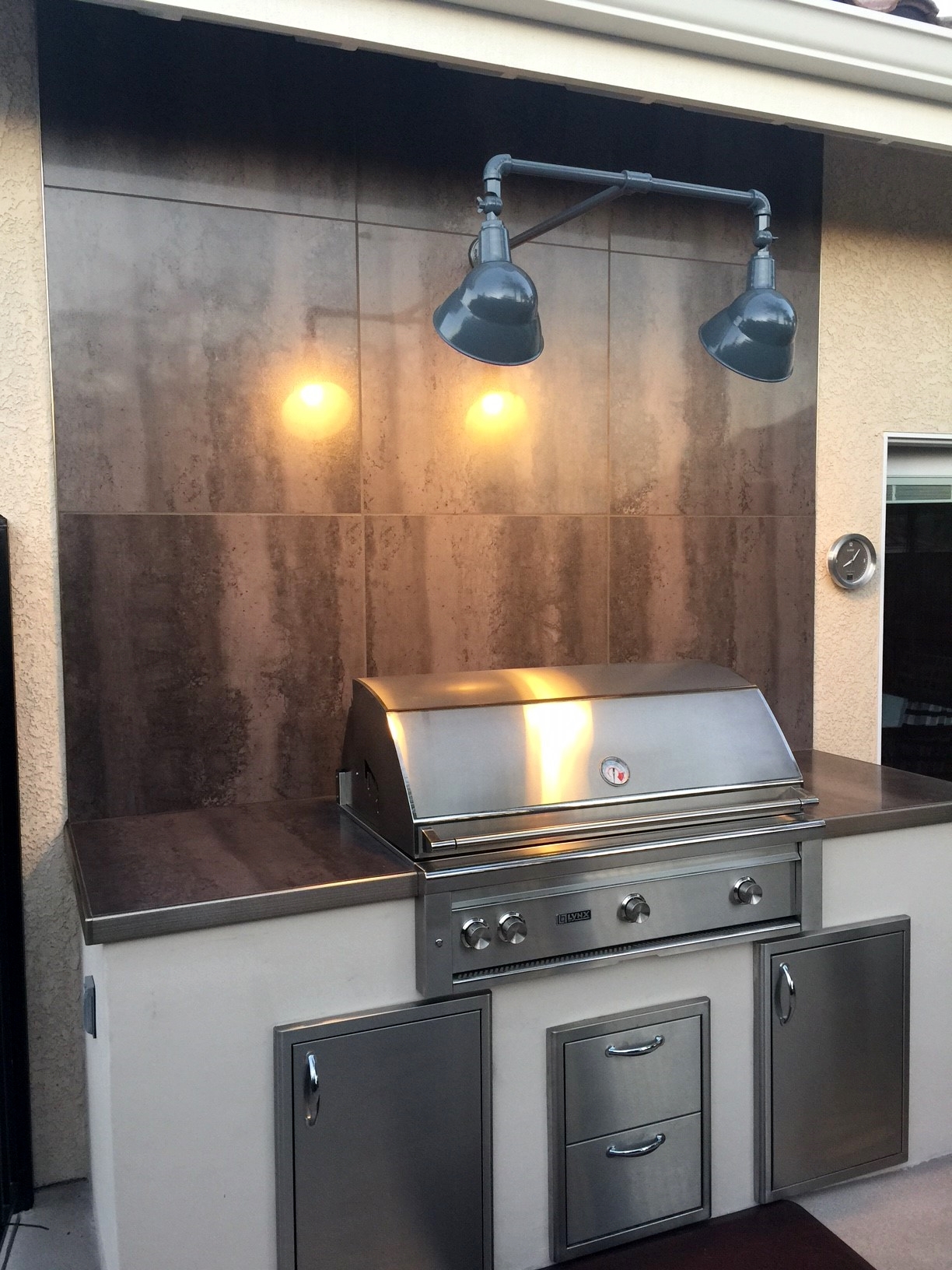 Time to Spruce Up Outdoor Spaces for Summer Entertaining
With Memorial Day weekend just around the corner, it's time to extend a hearty welcome to the outdoor entertaining season! Clean up the grill, dust off the cornhole boards, and get your outdoor spaces ready for the fun and relaxation that summertime brings.
Today we're offering some inspiration thanks to customers who shared photos of their outdoor renovation projects with us — from spruced up cooking stations to a dreamy treehouse complete with bunks, custom windows, and a zipline!
Eating outside is a summertime ritual. Dining can be as simple as a blanket on the grass with a basket of goodies or a picnic table laden with porcelain enamel dinnerware.
One of our California customers, Glenn from Thousand Oaks, wanted unique lighting for his outdoor cooking space. He chose the Dual Arm Emblem Sign Light with 10″ shades to provide plenty of illumination to the 42″ grill. You can read more about Glenn's project in this Featured Customer post.
Up in Chicago, Kim and Scott are slowly renovating their fixer-upper home. They tackled the rear of their structure by removing a rickety back deck and replacing it with this beauty. Check out these before and after photos — incredible!
A classic Sinclair Gooseneck Light highlights the new French doors, grill, and pup lounging area.
For David, a customer from Portland, Oregon, a stunning treehouse keeps both kids and adults happy with custom bunk beds, a flat screen TV, and fridge. He designed the treehouse to match his 1920s-era Craftsman style home. He chose a classic Original™ Warehouse Gooseneck Light to provide the perfect touch over the front door. In this blog post, David notes that "the gooseneck light accentuates the 1920s era. We chose Barn Light Electric because we wanted high quality lighting to match the quality of the tree house."