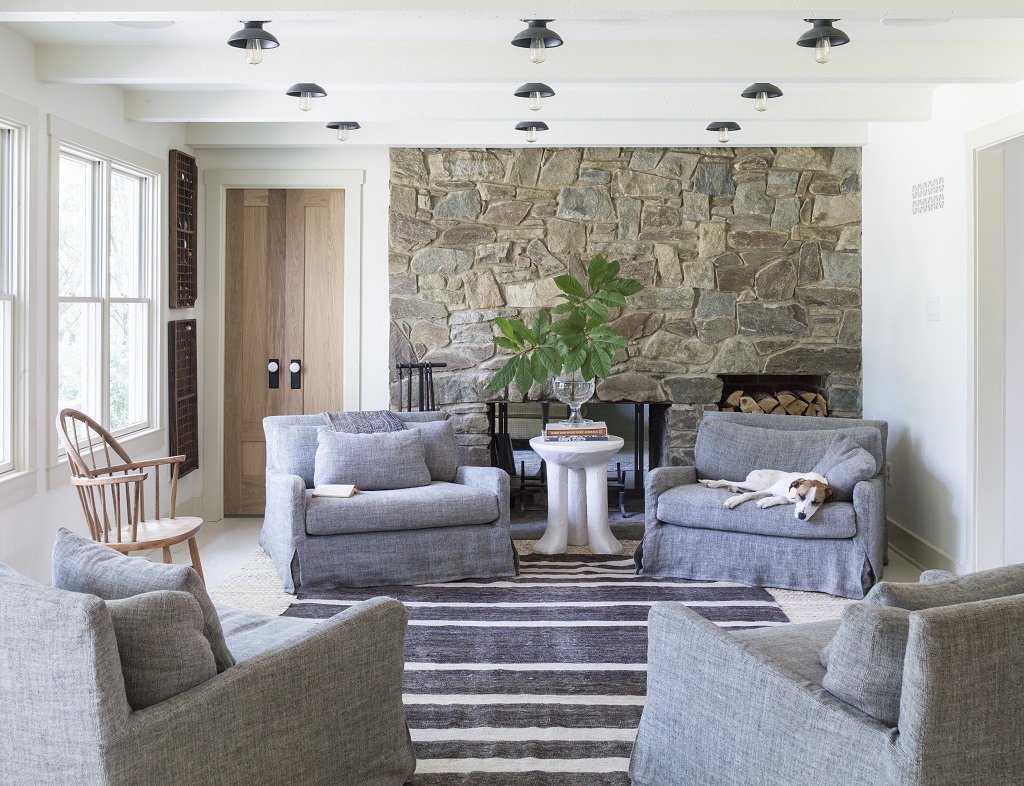 Flush Mount Lights Offer Stylish Alternative to Recessed Cans
When recessed lighting first hit the residential market in the mid 20th century, homeowners loved the clean, modern look. In a time before open floor plans and cathedral ceilings became vogue, recessed lights helped make small rooms with low ceilings look bigger.
Today, a more stylish alternative to the traditional can light is available in the versatile Flush Mount Light. Offering a more compact profile than standard pendant lights, flush mount lighting is perfect for spaces large and small. Take a look at how some of our customers have used a variety of flush mount styles to brighten their spaces.
In Amanda's home office, the classic look of a barn light offers plenty of lighting with a 12″ shade. This Original™ Warehouse Flush Mount Pendant features a Galvanized finish and matching Galvanized wire cage for an industrial look.
Although this barn in Wisconsin is new, the homeowners chose materials and fixtures to give the building "old barn" character. This included gooseneck barn lights along with the Outback Flush Mount Pendant on the porch. Marti chose these rustic ceiling-hugging pendants so they would not hang too low and would remain snug tight in the wind.
In Cynthia's coastal beach cottage, color was key to the design of the kitchen. She fell in love with our retro Schoolhouse Collection and the ability to customize these fixtures with bands of color. The Primary Schoolhouse Flush Mount Pendant is the perfect fit over Cynthia's kitchen sink and offers a happy pop of yellow to the space.
Lauren and her husband David own an interior design firm and textiles company and renovated their northern Virginia home with a clean and modern layout. With a combined living room and kitchen, Lauren searched for compact ceiling lights that would span and tie the spaces together. She found the perfect alternative to can lighting in the Kao Flush Mount Pendant. Thirty fixtures, customized with a Textured Black finish and Edison style light bulbs, run the length of the room.
"I love the shot of black and contrast they provide in my almost all-white kitchen," Lauren explains. "The functionality was important as we looked for lighting, but I was looking for a design that could feel both traditional and modern."