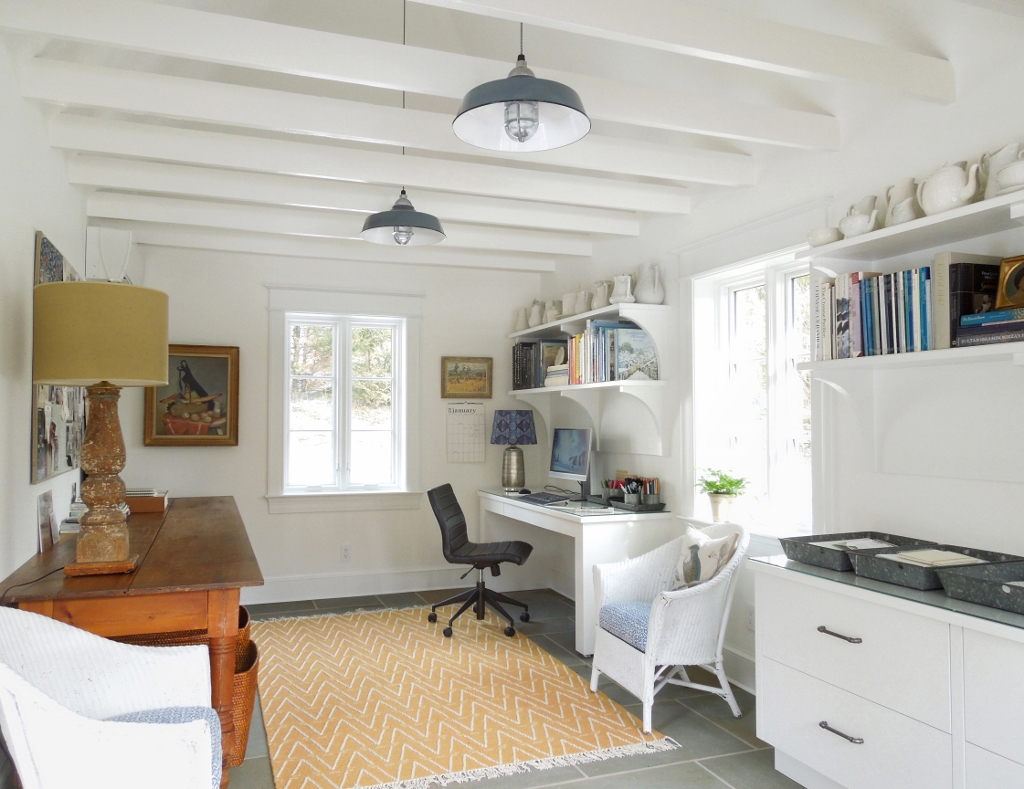 Industrial Barn Lights Satisfy Both Form and Function in Garage Studio
Have you ever discovered an Instagram feed where every single photo makes you swoon? If not, pop right on over to Tone on Tone, curated by Loi Thai, an interior decorator and garden designer. From stunning floral displays both inside and out to soothing spaces he creates for clients around the country, Loi's eye for design and perfect touch with color is worth a follow.
Today, we're chatting with Loi about a recent project right in his own home. Or rather, garage.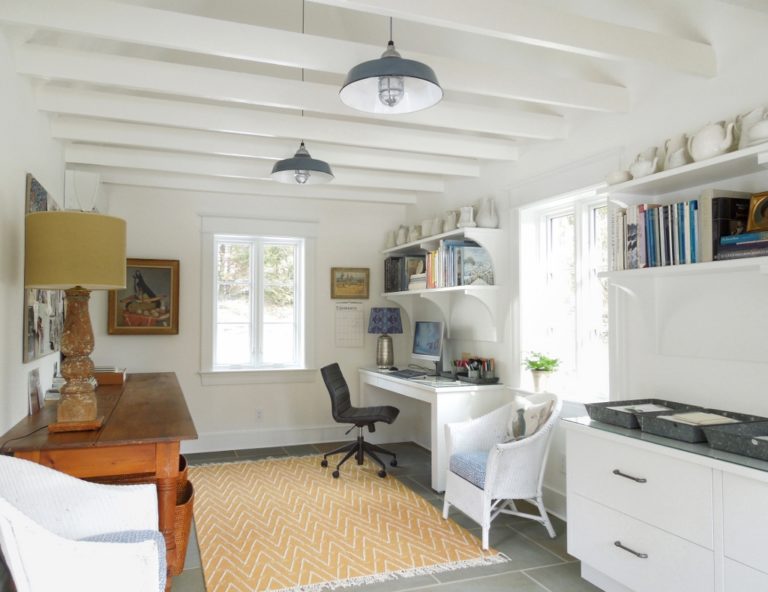 "This was a complete gut renovation of the existing garage built in 1928," Loi says. "I use this as my office and to meet with clients." Although faced with a dark, dingy, damp space complete with raccoons in the attic, Loi envisioned a bright, open, and welcoming space to serve his needs.
Loi chronicled the transformation on his own blog which includes some great before photos. His goal was to keep the utilitarian spirit and sensibility of the garage so he opted for an industrial style. He chose a palette of white and gray, galvanized metals, exposed beams, and a flagstone floor.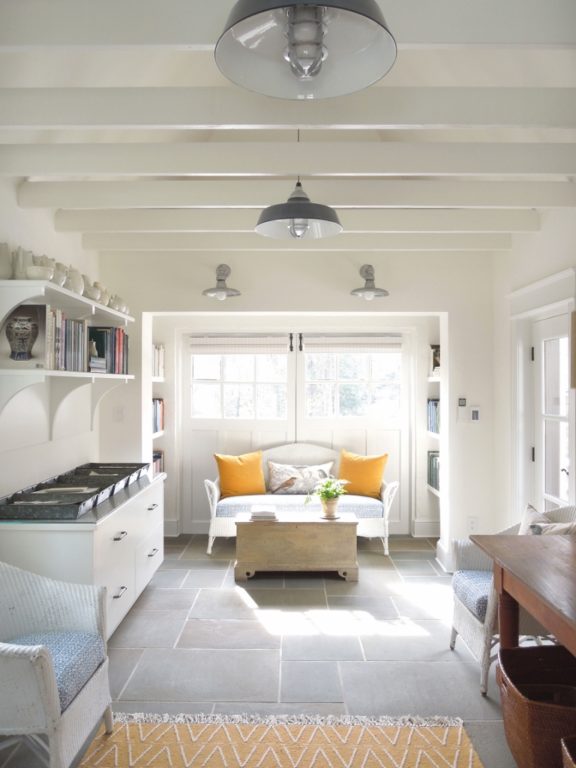 "Light fixtures had to be stylish, well made, well priced, and unique," Loi notes. "I chose barn lighting because the style worked really well with the overall industrial/utilitarian vibe of the converted space."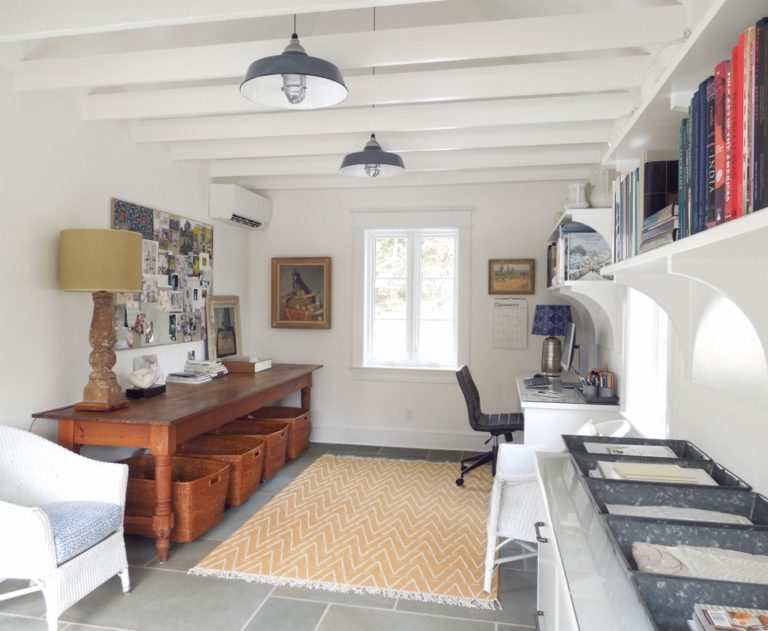 Loi chose the Rochester Vintage Industrial Cord Hung Pendant for the center of the room. He customized these handspun porcelain enamel lights with 18″ shades, a Graphite finish, and black-and-white cloth cords.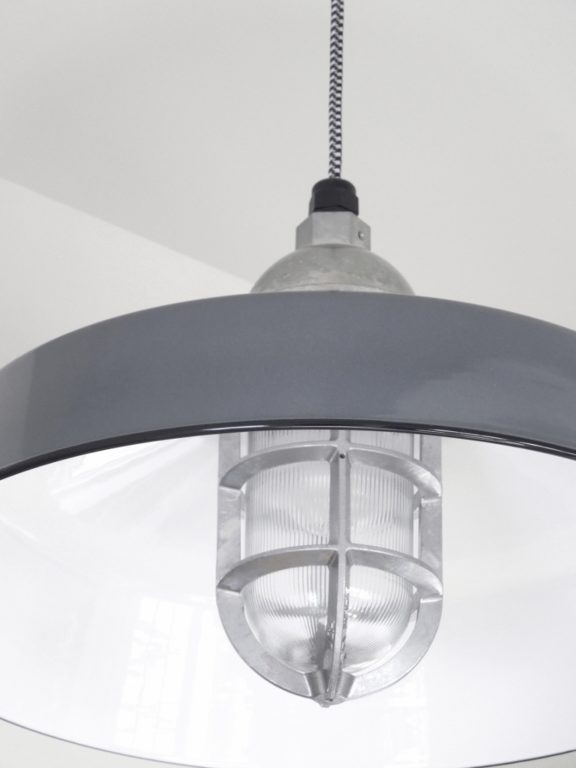 "The lofty, open ceiling with the exposed beams called for these larger-sized shades," he explains. "The Graphite color works well with the flagstone floor and the cloth cord adds to the fixtures' vintage look." Loi also chose the heavy-duty cast guard and ribbed glass for these ceiling pendants.
"I love the warehouse style and simple, utilitarian lines," he adds.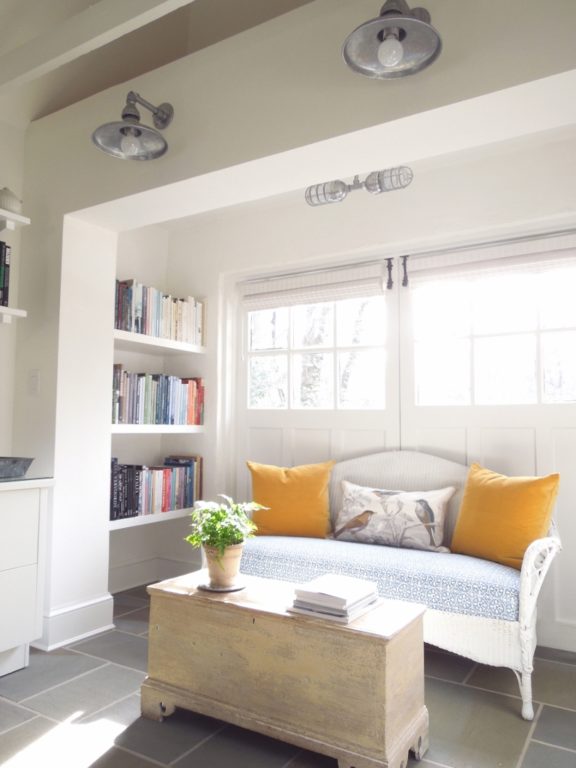 Where the garage doors once opened, Loi created a comfortable sitting area with a love seat which is drenched in natural light on sunny days. He selected an Atomic Topless Double Industrial Guard Sconce to highlight the space. This rugged sconce is customized with a Galvanized finish, standard cast guard, and ribbed glass.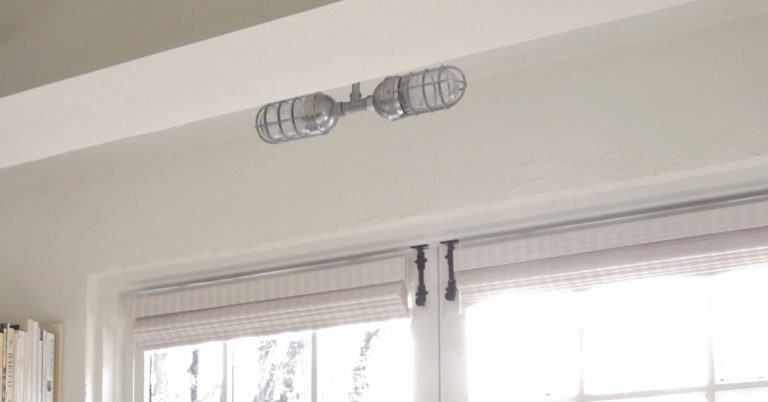 "This fixture has an industrial vibe that works well with everything else," Loi says. "I have a lot of polished steel hardware and galvanized trays in the studio. The ribbed glass has a vintage look that is in keeping with our 1928-era home."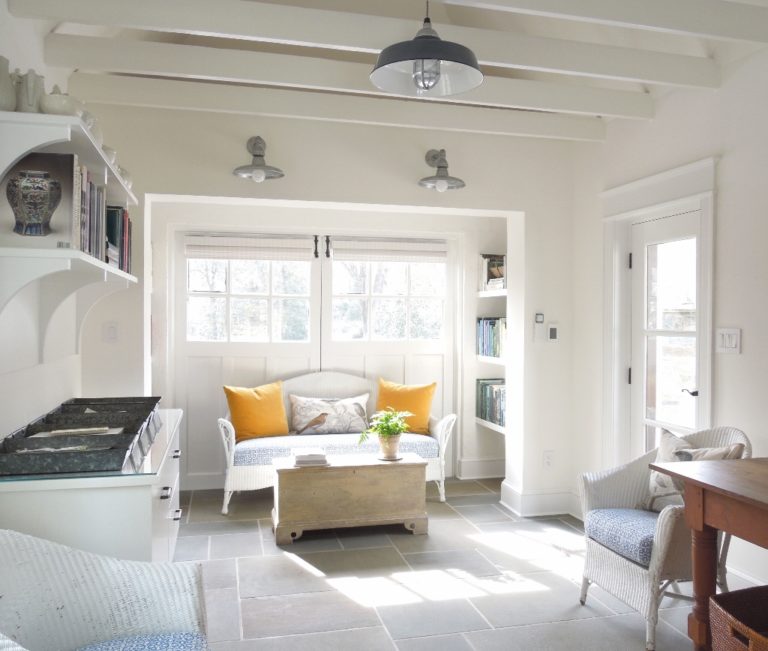 Two Houston Street SoHo Sconces also add light near the entry door. These handcrafted wall sconces feature 12″ shades and a matching Galvanized finish.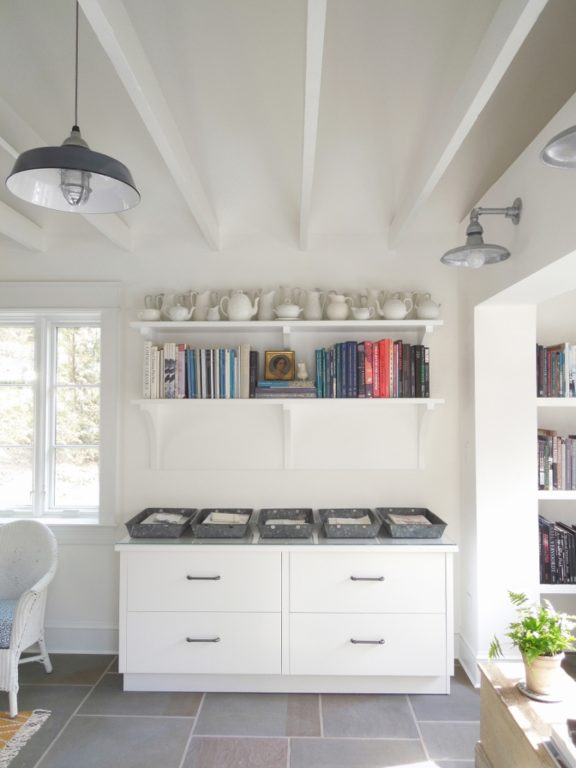 "These galvanized fixtures look just like heavy-duty lighting that I would come across in a garage," Loi notes. "I needed the larger shades for maximum spread of brightness. The galvanized shades are seamless with the galvanized arms." The end result of Loi's magic touch is an inviting space where clients can relax and ponder design choices in style and comfort.
"The fixtures really light up the studio beautifully and efficiently without overpowering the space," Loi says. "It's form and function."
Photos courtesy of Loi Thai, Tone on Tone