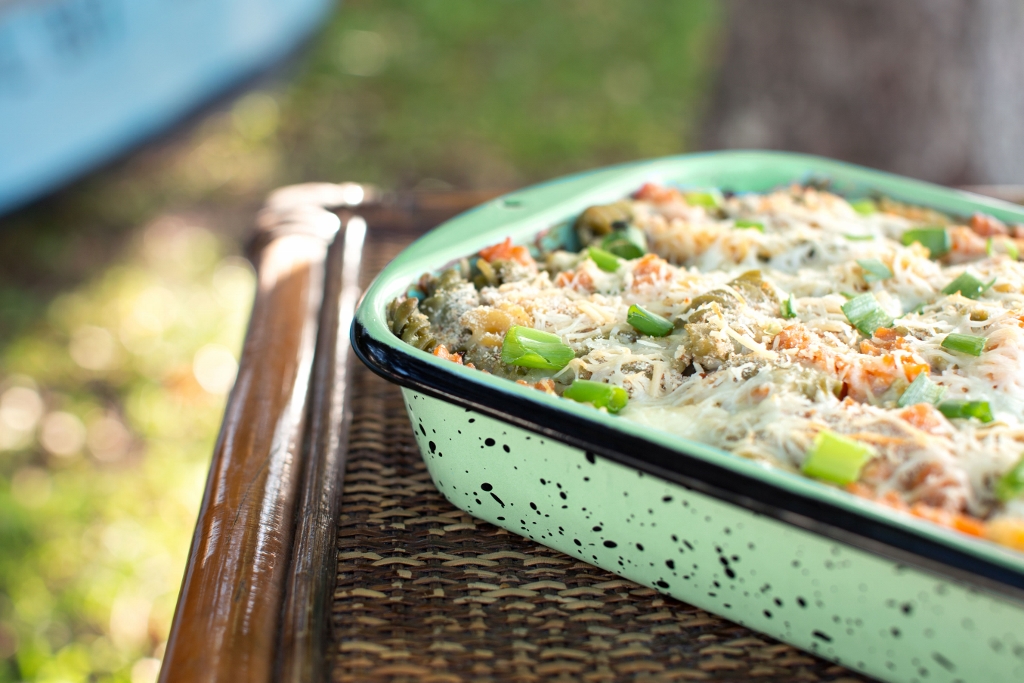 New Porcelain Enamel Baking Dishes and Platters Rolling Out of the Oven!
One of the simplest upgrades a cook can make in the kitchen is adding heirloom-quality bakeware and serveware.
And you thought we were going to suggest adding some handcrafted lights, didn't you?!
While we're always happy to talk lighting, today's exciting news focuses on the latest additions to our Porcelain Dinnerware Collection. Our new baking pans and serving platters will take the presentation of your meals and baked goods to the next level of goodness!
Crafted from solid steel, our new Enamelware Baking Pans are available in three sizes — four quart, three quart, and two quart. These sturdy pans are not only functional but are stylish enough for any table setting. Choose from eight different porcelain enamel finish colors — a single color for the entire pan or choose different colors for the exterior and interior.
Love the classic look of graniteware? All three baking pans are available with graniteware pattern options. These colorful and stylish patterns are inspired by vintage bakeware and double as eye-catching décor when displayed on open shelves. You can purchase the Enamelware or Graniteware pans separately or as a set of three.
Also launching today is our versatile Oval Platter which will become your go-to serving piece for every meal from casual gatherings to parties to formal dinners. Constructed from solid steel, these platters are coated with multiple layers of porcelain enamel glass in the finish color of your choice.
Just like our porcelain enamel lights, these platters make the journey through our porcelain oven where temps reaching 1500 degrees seal the porcelain to the steel producing its signature high-gloss finish.
The Oval Enamelware Platter features a solid splash of color and a black rim around its edge demonstrating the iconic look of vintage porcelain dinnerware. The dimensions — 17.9″ by 12.9″ — provide a generous area for hors d'oeuvres, main dishes, and desserts.
The Oval Enamelware Platter can also be finished in the classic speckled pattern such as the Jadite with Black speckles shown above. This platter becomes an attractive centerpiece on dining, picnic, and buffet tables.
Our exclusive combination of rugged steel and high-gloss porcelain enamel results in bakeware and serveware that is sturdy enough for everyday use plus stylish enough for making every meal a special occasion!