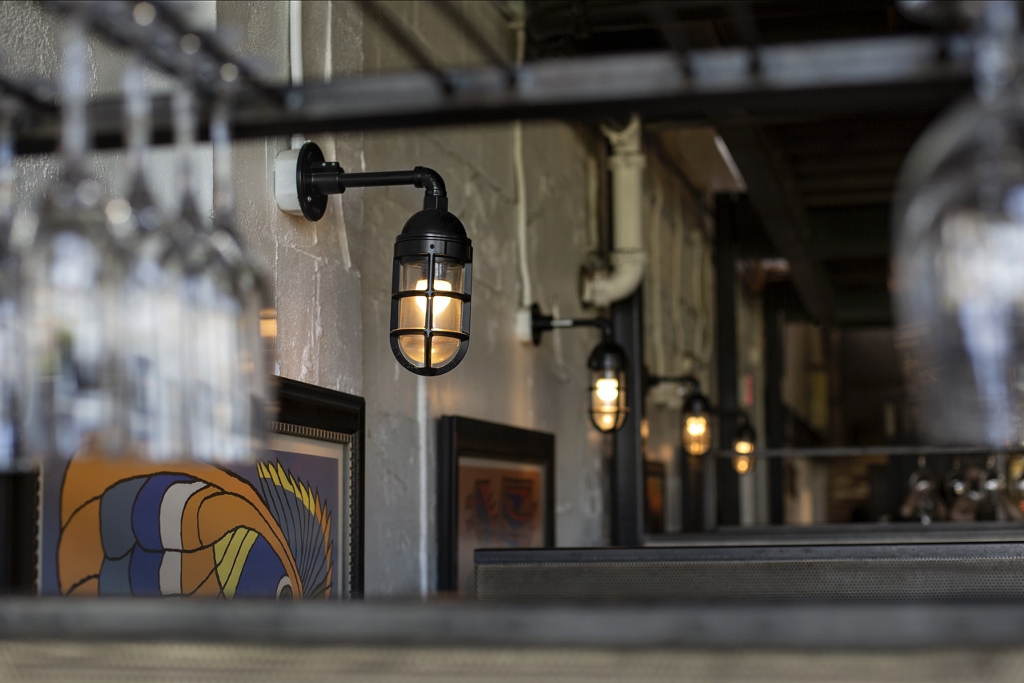 Industrial Lighting Pays Homage to Roots of Historic Building
While tourist-filled beaches and a certain mouse may spring to mind when you think of Florida, our state also boasts an eclectic history that began long before Disney arrived. From St. Augustine, America's oldest city, which lies just up the coast from Barn Light Electric, to the west coast where indigenous peoples thrived thousands of years ago, Florida's history is both rich and colorful.
One of Tampa's newest restaurants, Ulele (pronounced You-lay-lee), occupies an historic building and gives a nod to the area's Native Americans with its name. Ulele was a Native American princess believed to have lived in Florida in the 1500's. Part of the Columbia Restaurant Group, Ulele offers a vibrant menu filled with fresh fare from local farms and waters.
"This building was originally a steam-powered pump house built in 1903," says Keith Sedita, vice president of new development for the Columbia Restaurant Group. "It pumped water from the Ulele Spring, which is located on our property, to serve as the water source for Tampa until the 1930s."
Renovations to the historic building to accommodate a full-scale restaurant were extensive. Sedita and the ownership team felt a strong desire to respect the history of the building and surrounding area while creating a warm, welcoming space for patrons.
"Because of the industrial nature of the former building, it was important for the light fixtures to recall the building's history," says Joe Harrington, an architect from the Beck Group who worked on the project. "We looked for lights that were cost effective and matched the industrial aesthetic of the space."
The group selected our Industrial Guard Sconce to highlight the booths, hallways, and bathrooms. These handcrafted lights are customized with a Black finish, standard cast guard, and clear glass.
"We were attracted to the simplicity and industrial feel of this fixture," Harringtonnotes. "We have accents of black steel throughout the property to simplify the material palette and to recall the former history of the building which had black windows and details."
The Industrial Guard Sconce can be customized with one of 30 different finish colors and three different shade options. Wet-rated for installation both indoors and out, this wall sconce is also available in LED. With multiple customizing options to choose from, this utilitarian fixture can convey a style from rugged industrial to a more modern look.
"We love their functionality," Sedita says, "and our guests' compliments on them."