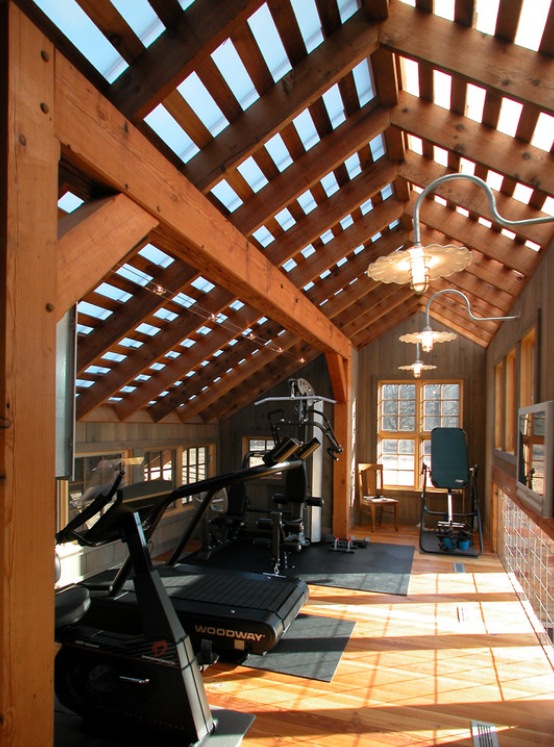 Gooseneck Barn Lights Offer Utilitarian Touch to Exercise Loft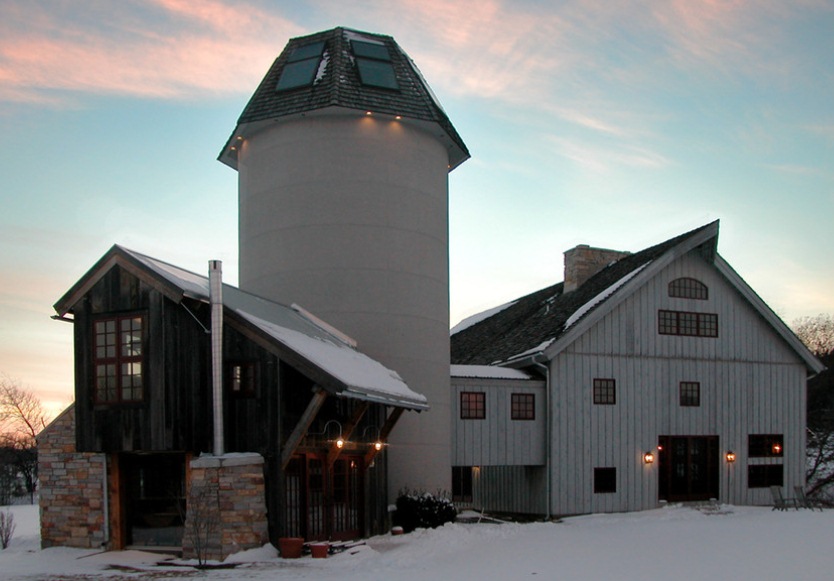 We love the idea of reusing existing structures to create new homes and certainly appreciate the person who had enough vision when he or she laid eyes on a concrete silo to think "Home Sweet Home." After the silo and barn were transformed into a stunning residence, the homeowners wished to add a small building to provide an exercise space and adjoining spa so they turned to the creative minds at GMK Architecture in Madison, Wisconsin. The result is a space, on the left above, that would lure even the most ardent couch potato into an exercise routine simply to spend time in this room each day.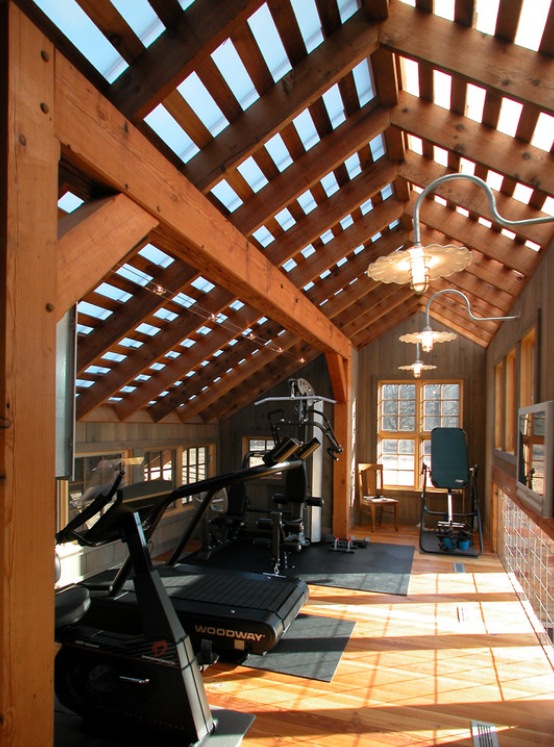 Accenting both the exterior of this addition and one wall of the exercise space are gooseneck barn lights that are very similar to our Starfire Radial Wave Reflector Gooseneck Light. These fit perfectly with the vernacular of the homestead and add a pleasant glow to the glass doorway after dark. In the upper-level exercise loft space, a translucent roof provides plenty of natural light while the gooseneck fixtures line one wall. A hot tub and fireplace are located on the addition's lower level.
The American-made Starfire Radial Wave Reflector features a shallow, wavy shade in a design that came straight from the 1930s when this type of fixture was often spotted at roadside gas stations. It is available in three shade sizes and your choice of gooseneck arm size and shape. This classic light can take on any number of looks depending on which finish color you choose. Textured Black, Galvanized, or Dark Green will lend your shade a more traditional feel while Buttery Yellow or Royal Blue will give a more modern look. The lights in the exercise loft feature a cast guard and glass which adds a bit of a vintage vibe and you can certainly customize your light in this way too with several glass and guard finish options.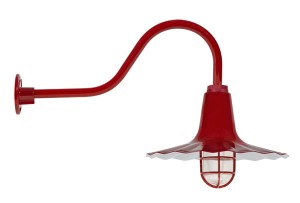 Top two photos courtesy of GMK Architecture, Inc.