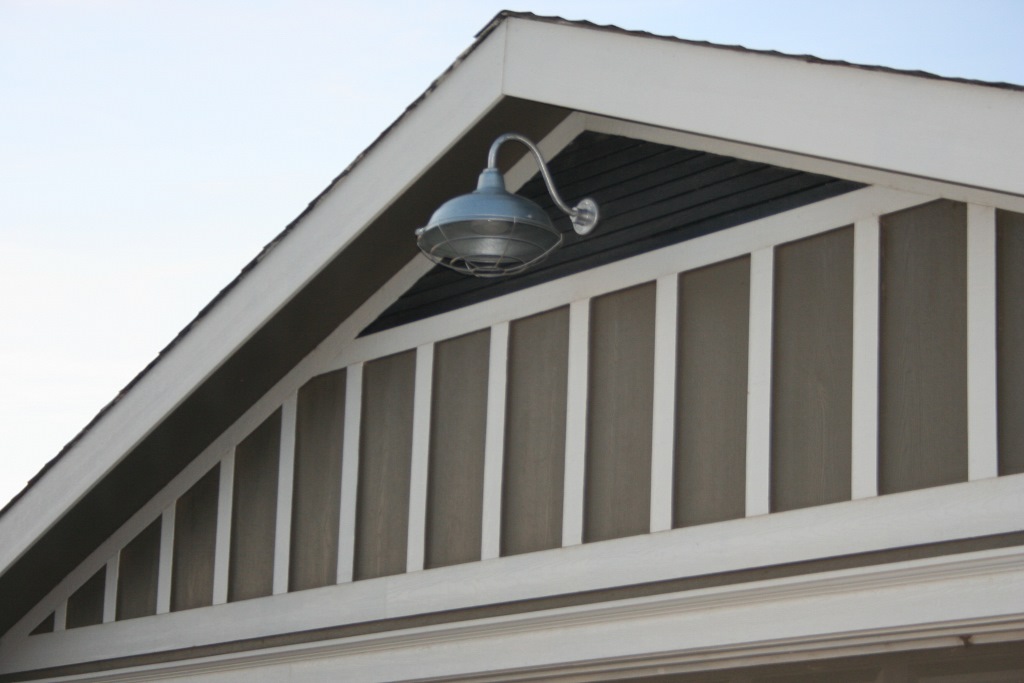 Schoolhouse Shades, Barn Wall Lights for a 1920s Farmhouse
Like most extensive remodeling projects, Katie's efforts on a 1920s-era farmhouse in Wellington, Colorado, have been underway for more than two years. She and her husband are working slowly to bring the jewel-in-the-rough back to its original state. One of Katie's goals was to pay attention to the details — finding the perfect barn lights was paramount to her project.
"I believe that projects are made with small details. Everything is important to pull off a perfect space," Katie explains. "And light fixtures are the icing on the cake!" The couple are creating a country/farmhouse feel to their space and have worked hard to uncover the home's original detailing.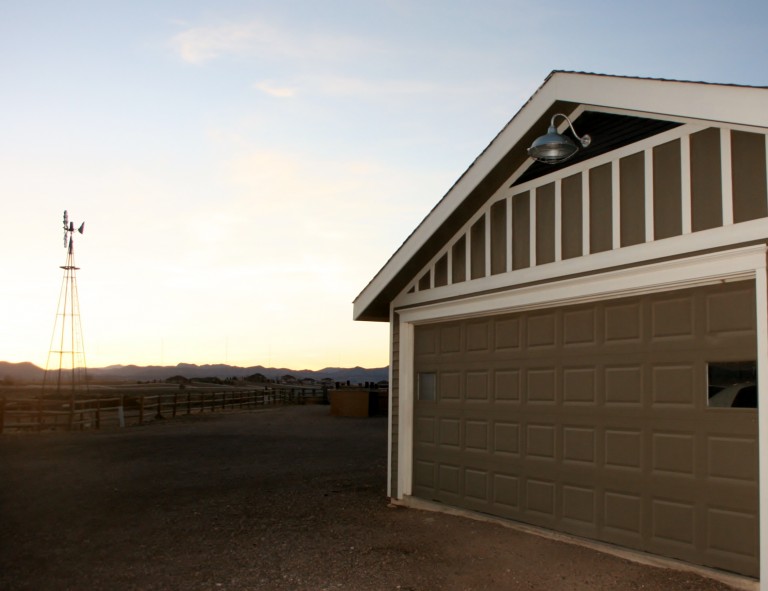 "We have kept the old wooden windows, uncovered the oak floor, and replaced all of the painted trim work with the more original feel of fir wood," Katie says. For the exterior, she wanted a barn house look. After searching the internet, Katie found and fell in love with our Bomber Gooseneck Light.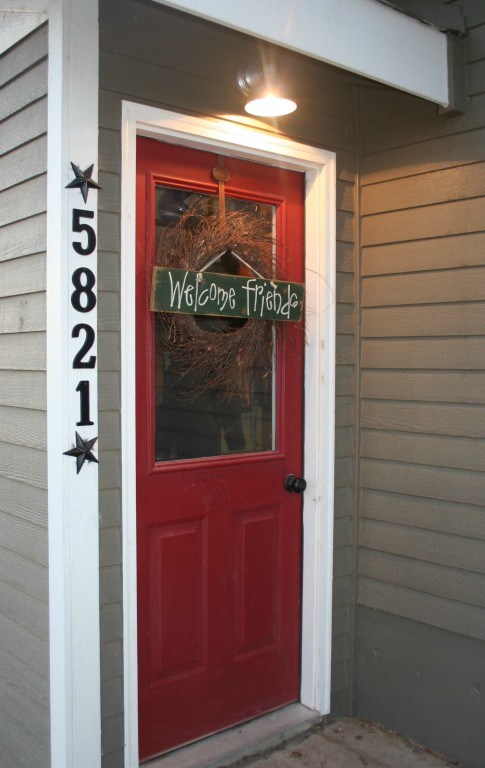 "The Bomber with the cage was perfect and I paired it with the Bowie Wall Sconce above the door," she adds. "Both fixtures are in the Galvanized finish for a rustic, outdoor farm look." Katie chose the 17″ Old Dixie with a matching 17″ wire cage both in a Galvanized finish. The Bowie Wall Sconce over the doorway is a compact, 6″ shade that has all of the styling of larger barn sconces, but its smaller size is perfect for tight spots like this.
On the interior of the home, Katie wanted a clean, simple fixture that would give depth to one of her rooms and in a hallway. She chose the large Primary Schoolhouse Semi Flush Mount Light for both spaces. Her customizing options included plain glass with no painted band and a Black finish on the fitter and canopy. Katie is entering our 2013 Pinterest Contest and has pinned a photo of her Schoolhouse lights for all to see!
"With all the lights I have purchased from Barn Light Electric, each one has exceeded my expectations with quality, light output, and overall appearance," Katie says. "I love the fact that there are so many options when ordering, each light is American made, and there is a heaviness or quality to the lights." Katie suggests that when it comes to spending money on lighting, "buy what you love, and you will only need to buy once!"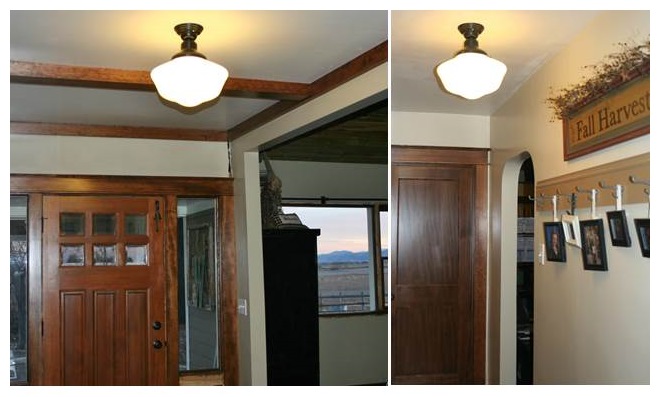 Photos courtesy of the homeowner