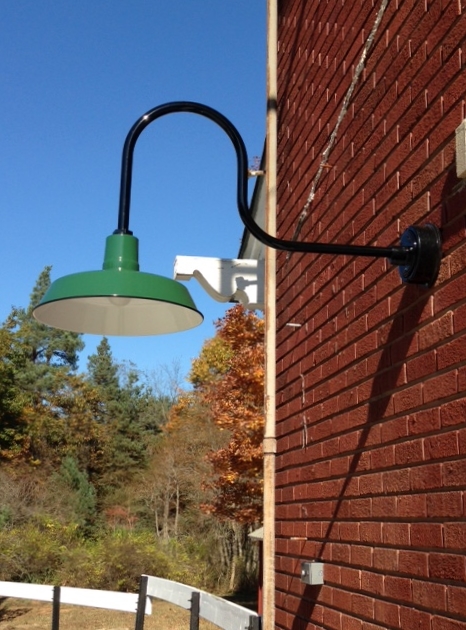 LED Lighting for LEED-Gold Certified Historic Building
When you hear the words LEED-certified, a brand new, modern structure filled with the latest green technology probably pops into your mind. One of the certification categories, however, is for existing buildings — those that are restored in an environmentally friendly, energy-efficient manner. The struggle comes in finding a balance between using modern technology while still honoring the vernacular of an older, and often historically significant, building.
When the good people behind the preservation of the Felt Estate in western Michigan made it their goal to have the Felt Mansion LEED certified, they knew LED lighting would be required.
"We are LEED-Gold certified so energy efficiency was very important," says Patty Meyer, the Felt Estate Restoration Project Manager. A recent project at the estate, which is a popular event and wedding venue, included adding lights to the carriage house which was built in 1919. Patty searched online to find LED lighting that provided the energy efficiency she needed but with the look of early 20th century lighting. She found both in the Porcelain LED Lighting Collection at Barn Light Electric.
Patty chose two Original™ LED Gooseneck Lights for the exterior of the carriage house. She customized these classic barn lights with 16″ shades, a Vintage Green finish, G6 gooseneck arms finished in Black, and a 1250 lumen LED domed lens.
"We chose barn style lighting because we found old poles with those kinds of lights on them on the property," Patty explains. "And we chose the Vintage Green finish color because that was like the original green we found on the lights." These rugged porcelain enamel fixtures bring plenty of light to the entrance and patio area which is now used as a stage and event venue.
Hand spun from commercial grade steel, porcelain enamel lighting is one of the most durable fixtures on the market today. Featuring the very latest in LED technology, these gooseneck lights offer thousands of hours of service with minimal maintenance.
Patty also chose two Original™ LED Single Post Mount Lights for a nearby parking area. These custom-made lights feature a 16″ shade with the same Vintage Green finish along with a 12-foot direct burial pole in Black. Patty stayed with the 1250 lumen LED with the domed lens for these environmentally friendly lights.
"I just love the look," she says. "They are perfect for our farm setting which is down the hill from the mansion. It distinguishes that part of the estate from the more formal part." With the Porcelain LED Lighting Collection, Patty found the perfect blend of modern efficiency without sacrificing the vintage style she wanted to preserve on the estate.
"We were very happy with Barn Light Electric," Patty notes. "The entire process, from ordering to delivery of our beautiful lights was seamless."
Photos courtesy of The Felt Estate