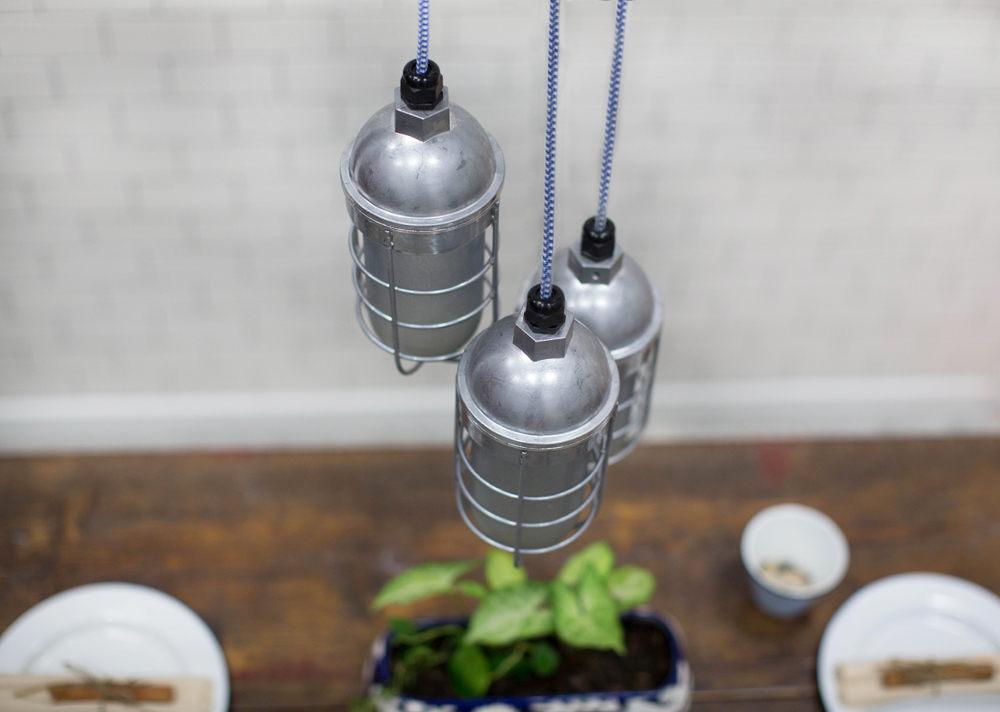 Multi-Light Chandeliers Offer Repeating Style From Single Canopy
Multiples are marvelous, aren't they? Two for Tuesday, identical triplets, and who can resist a BOGO sale?
And what's better than one perfect pendant hanging over your table? A Multi-Light Chandelier from Barn Light Electric's new collection that features multiple pendants clustered together from one ceiling mount. With several styles of vintage, industrial, and modern shades, these new multi-light chandeliers offer more light from a single canopy and become an instant focal point in any room.

For a rustic look, check out the Atomic Topless Multi-Light Chandelier which can be customized to suit most any commercial or residential space. Choose from 19 durable powder coat finish colors or one of our 10 paint-to-match porcelain colors. Give your light even more personality by choosing one of 14 different cords including colored cotton cords.
The atomic pendants can also be customized with a regular cast guard, as shown on the left in Teal, or a heavy duty cast guard shown on the right in Galvanized.
This rugged galvanized fixture is also available as the Atomic Topless LED Multi-Light Chandelier so you can save time and energy without losing any style points! Powered by the very latest in LED technology from Cree, these LED pendants are energy efficient and produce more light with less heat. With no hazardous materials, LEDs are safer and more environmentally friendly to use and dispose of than any other light source.
Looking for something with more modern flair? The Lafayette Multi-Light Chandelier features a mini-RLM warehouse style shade and sturdy steel piping for a sleek industrial trio perfect for kitchen tables, pub settings, or retail venues that want to add personality to their space. Shown here in Magenta with a standard black cord and in Jadite with a gold and white cloth cord.
For larger spaces, consider the Downtown Minimalist Multi-Light Chandelier which comes in both 3-light and 5-light versions. American made from quality materials, these contemporary pendants can be enhanced with your choice of nostalgic Edison Style Light Bulb to bring vintage charm to your space!