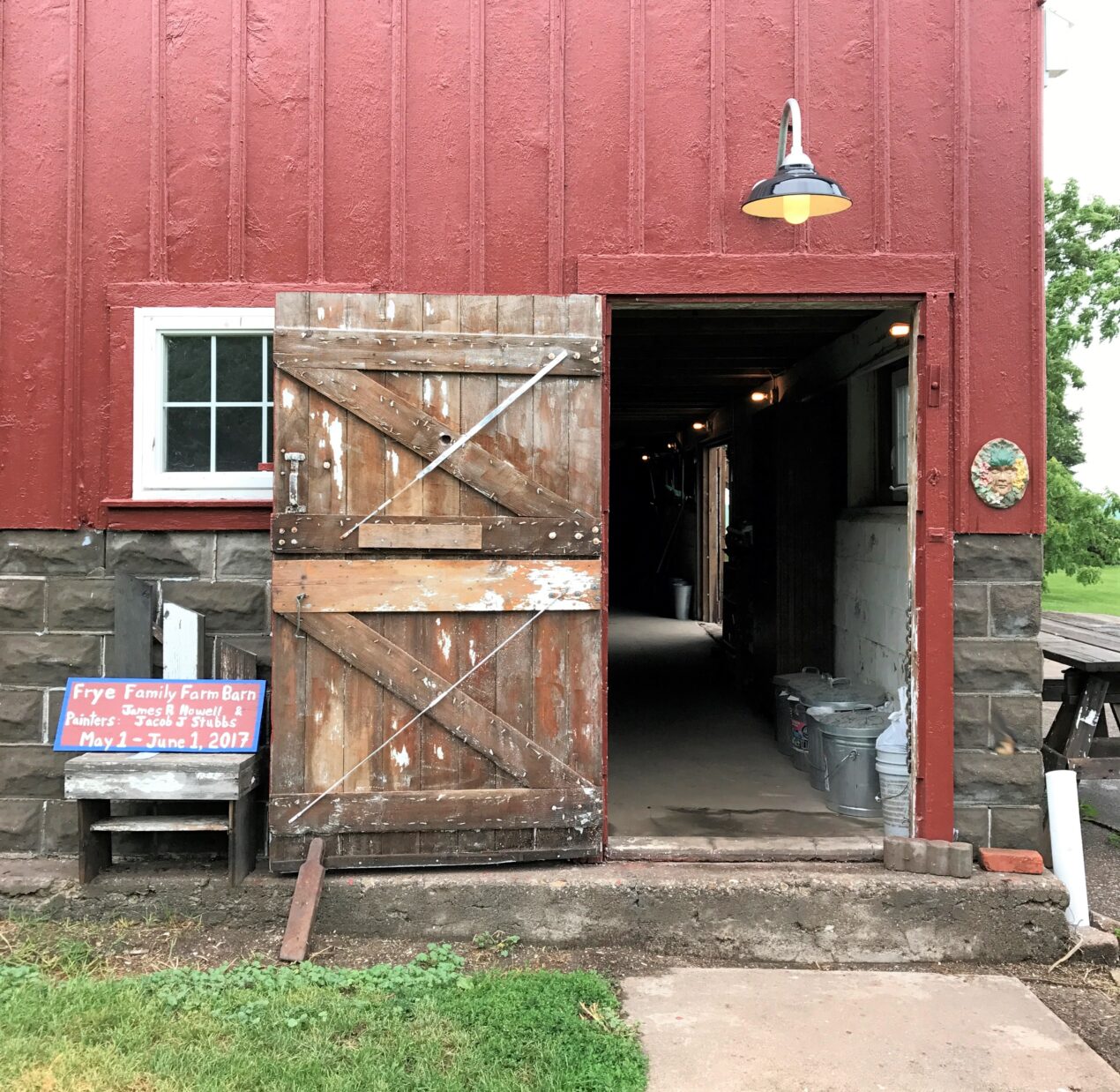 LED Barn Lights Bring Vintage Touch, Efficiency to CSA Farm
The Frye family has been farming in eastern Iowa since the late 1800s, and though much has changed in farming since those early days, Susan Frye still carries on the traditions. Owner of Small Frye Farm, Susan's efforts produce a thriving CSA — Community Supported Agriculture — for neighbors in both Scott and Johnson counties.
Susan gets plenty of visitors to the farm buying fresh cut flowers and homegrown organic food. She is slowly restoring some of the older buildings on the farm and wanted to add some exterior barn lights. 
"This building is the center of activity for Small Frye Farm and where we keep all of our equipment and seeds and such," Susan says. "We arrange flowers in here and last June, the space served as a reception area for my daughter's wedding." Susan was not replacing lights but adding lights where none had been installed previously. She wanted exterior lighting that would complement the farm's down-home style but be energy efficient as well.
She found the perfect blend of vintage style and modern efficiency in the Chicago Vintage Industrial LED Gooseneck Light. She customized these American-made barn lights with a Black finish and G22 gooseneck arms. Two lights feature 14″ shades and are installed over single doors while a larger 18″ shade is installed over the barn's double doors. All three fixtures feature frosted glass.
"I wanted something more energy efficient that would last longer and my electrician recommended these fixtures," she notes. "I thought the black finish would look best with our red paint and white windows."
These gooseneck lights, like all of the fixtures in our LED Collection, feature an integrated LED module that lasts approximately 50,000 hours. Eight customizing options are available for this classically styled gooseneck including three choices for the LED temperature — cool white, neutral, or warm white. Susan chose the warm white temp for her new lighting.
"This was recommended by your sales person who helped me on the phone," she notes. "He gave good advice!"
Inside the barn, Susan made an interesting choice for one of the stalls. Instead of a traditional barn light, she chose the Parabolic 3-Light Chandelier.  She customized this mid-century style ceiling pendant with a Jadite finish and 18″ galvanized stem.
"This is the horse/cow birthing stall and the perspective/scale is perfect," Susan explains. "The green Jadite is so appealing. Everyone who sees this little stall is in love with it. I put a dimmer on it which makes it even better." Susan adds that she plans to eventually make this space her office with a small table and chairs. The new lighting helps update Susan's buildings while still honoring the farm's roots and history.
"It's cool lighting. I love everything about them," she says.
Photos courtesy of Small Frye Farm