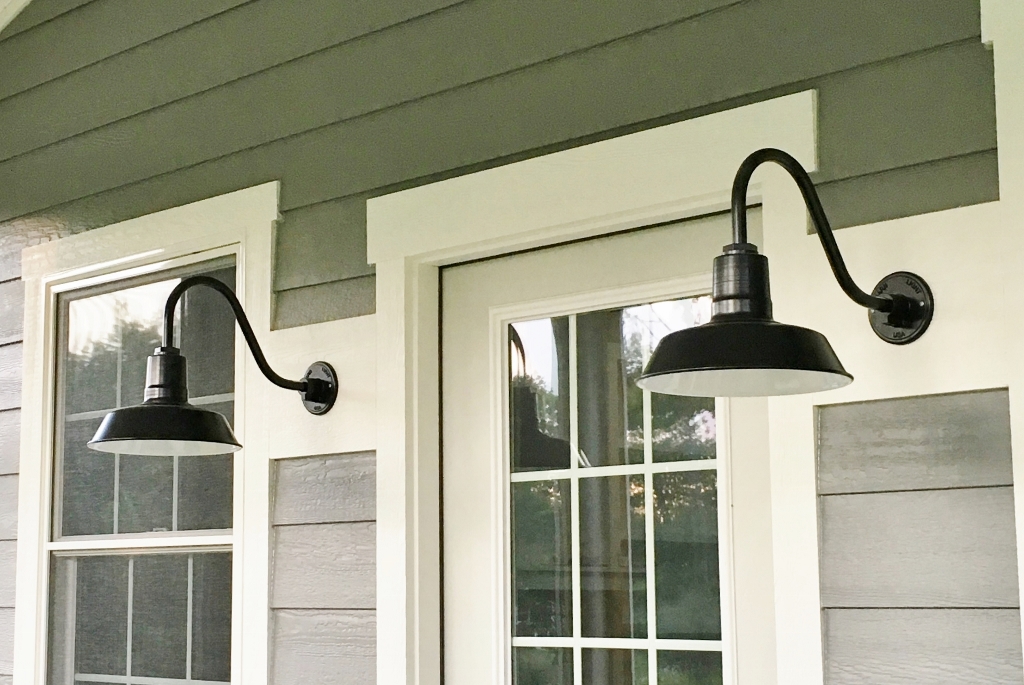 Barn Lighting Key to Industrial Farmhouse Vibe
When Melissa and her husband decided to build a new home as a gathering place for family and friends, she envisioned a space that was not only welcoming but would be designed for aging in place.
"I wanted to create a home that we can enjoy now and long into the future," Melissa says. Located in southwestern Michigan, just two miles from the shores of Lake Michigan, the home serves as a place of retreat in a charming farm town. Melissa notes that barn lighting was key to her vision for her modern industrial farmhouse.
"I wanted high quality fixtures made in the USA," she notes. "I was so happy to find Barn Light Electric during an online search. I love the company's mission and I enjoyed learning more about the company by watching the online videos and reading the blog!"
Melissa's home is chock full of natural light and rustic details like a sliding barn door which is balanced by a crisp neutral palette punched with color as accents. Today, we explore the exterior of Melissa's home, but be sure to check back on Wednesday when we take a peek at the lighting choices Melissa made inside.
The back porch of the home is a comfortable place to relax and unwind. To move the still summer air, Melissa chose an Equine Barn Ceiling Fan with 56″ blades to handle the task. This heavy-duty fan is customized with white blades and a speed control device.
"I chose this fan for the back porch since it's rated for exterior buildings," she explains. "I wanted an industrial style, white fan that would provide sufficient airflow for cooling the porch during those humid Michigan summer months."
Flanking the back door are two Original™ Warehouse Gooseneck Lights. These American-made wall lights are customized with 12″ shades, a durable Black powder coat finish, and G26 gooseneck arms. Melissa loves the classic look of the Original™ and chose Black as a contrast to her siding.
"The primary colors within my home are warm gray and white with matte black hardware," she says. "I used these colors throughout the home, and the black lighting on the exterior provided excellent contrast."
Be sure to stop back on Wednesday when we go inside Melissa's home to see how she incorporated some porcelain enamel lighting, barn wall sconces, and even some additional gooseneck lights indoors!
Photos courtesy of the homeowner