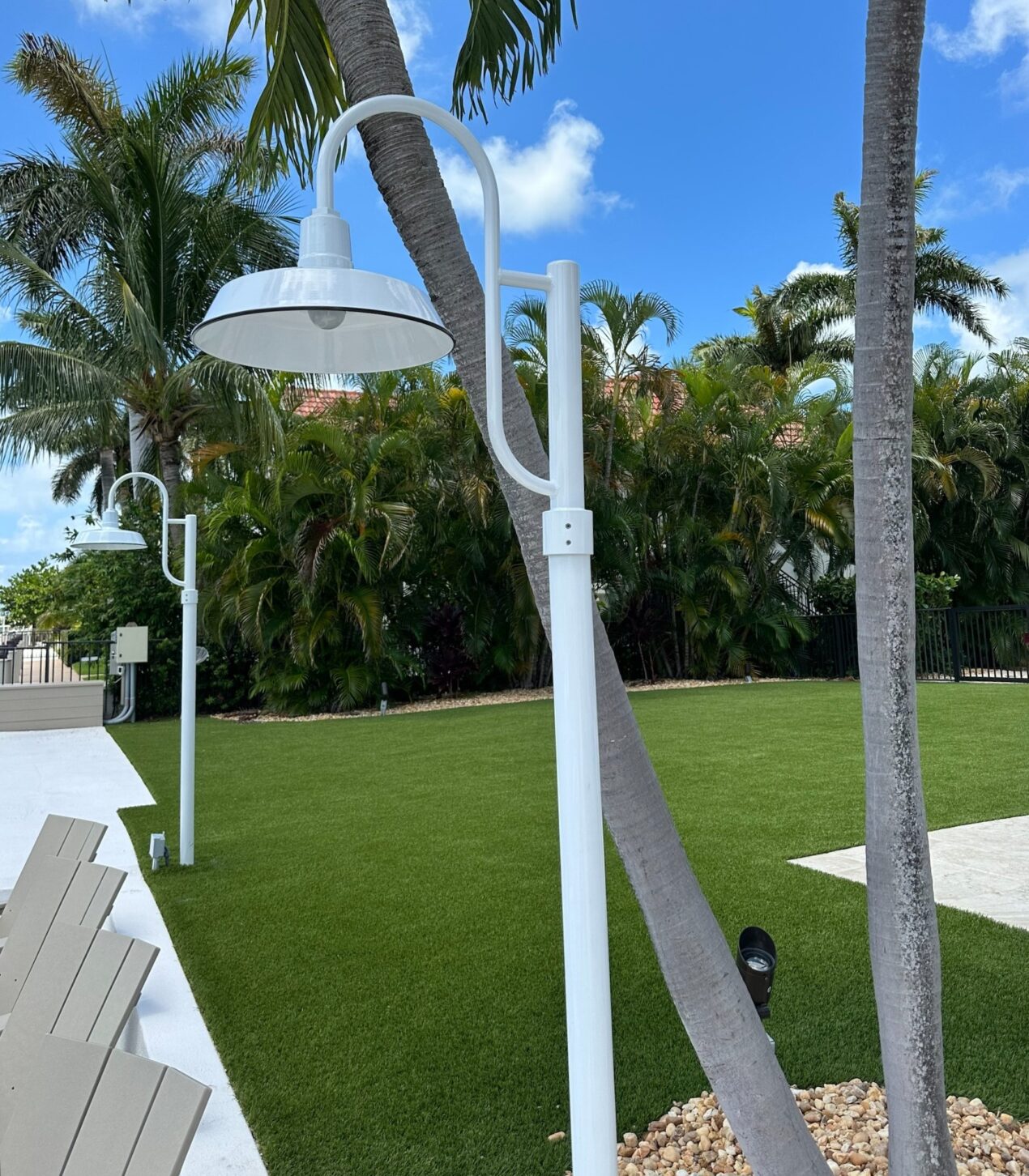 Durable Porcelain Enamel Lighting Endures Florida Keys' Harsh Elements
In the heart of the Florida Keys, where sparkling waters and swaying palms create a paradise like no other, Jimmy Buffett's timeless words ring true — this enchanting archipelago is indeed a beautiful and magical place to call home.
Matt is one of the lucky ones who can take a lovely cruise down the Overseas Highway and across the Seven Mile Bridge to his Florida home. With a boat dock just steps out the back door, Matt can be on the water in minutes or just relax by the pool and watch the sun go down.
When he wanted to add some outdoor lighting to the property recently, this Florida native knew he needed high-quality fixtures that could last in the harsh marine environment. As president and CEO of CDC Woodworking, Matt appreciates American-made, handcrafted products built to stand the test of time. He found a like-minded approach to business at Barn Light Electric.
Matt chose The Original™ LED Single Post Mount Light for his Keys home. He customized these three post mount lights with 16″ shades and a porcelain enamel White finish. He also opted for the eight-foot smooth direct burial pole for the lights. His LED options include the 1250 lumens package, 3000K color temperature, and a domed lens.
Barn Light Electric's collection of LED lighting incorporates the LED module directly into the fixture's design. These energy-efficient and environmentally friendly LEDs use less electricity, contain no mercury, and reduce solid waste thanks to their long life. No more light bulbs to change!
For the breezeway, Matt chose the Dino Flush Mount Light. This handcrafted fixture features a 14″ shade with the same porcelain enamel White finish as the post mount lights. He also selected the cast guard-and-glass option for a hint of nautical style. Clear glass offers plenty of illumination.
Barn Light is the only company in America crafting porcelain enamel lighting. Starting with commercial-grade steel shades, multiple layers of porcelain enamel glass are applied by hand. The shade is then baked in a high-temperature oven to seal the glass to the steel. The result is a high-gloss finish that will never fade even in the famous Florida sunshine!
Photos courtesy of the homeowner