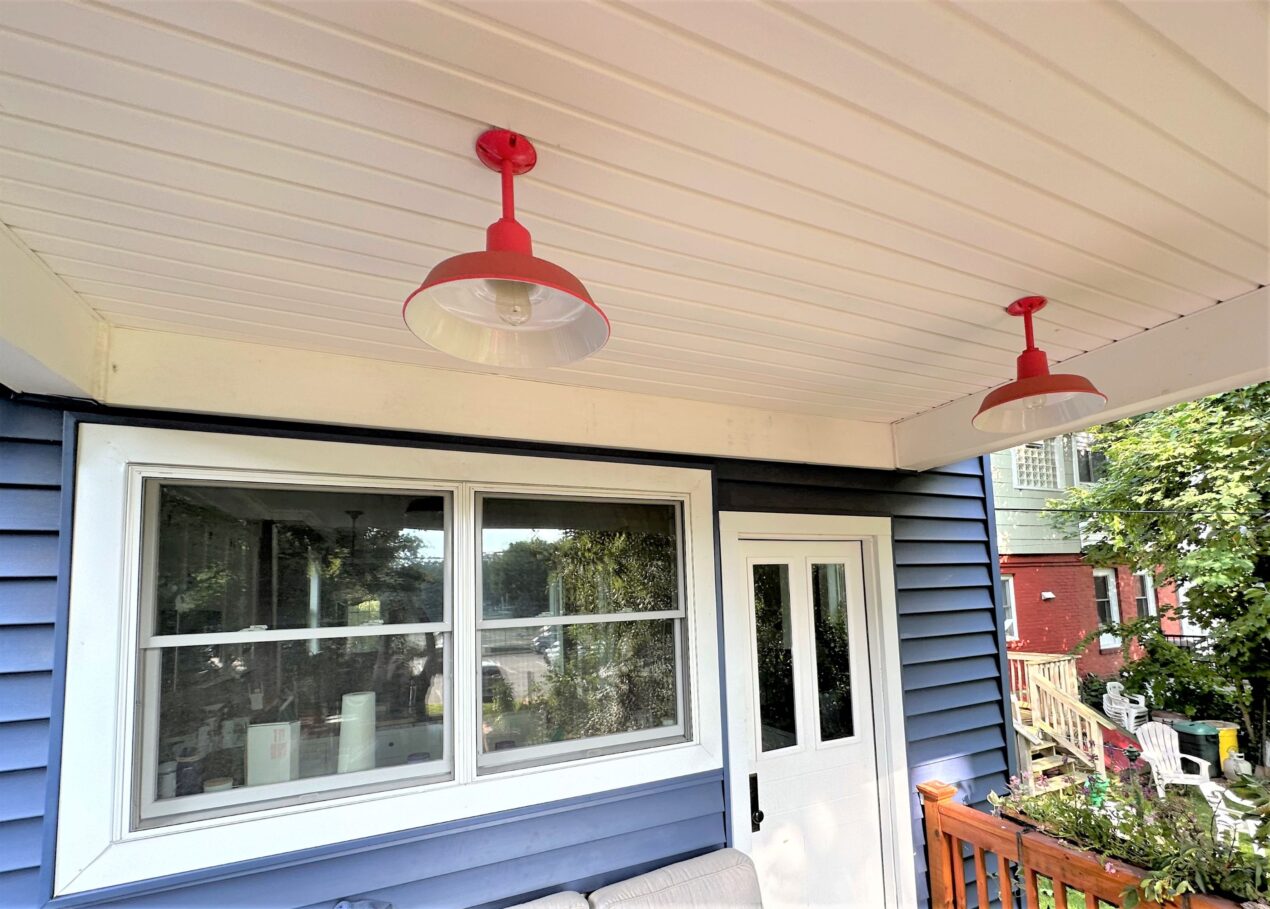 Vintage Charm: Classic Barn Lights Enhance Home's New Addition
Holly's colonial-style home in Narberth, Pennsylvania, was built in 1895. When she decided to do a bit of remodeling which included a two-story addition, she searched for outdoor lighting that would complement the historic feel of the home.
"We were looking for American-made lights that could be customized to the size and color we needed," Holly says. "We wanted something classic, timeless, and also fun for the porch lighting!"
Holly discovered Barn Light Electric through an online search. She was delighted to discover that Barn Light manufactures all of its lighting in Titusville, Florida, which is where her mom heads every winter to escape the Pennsylvania cold and snow.
The barn-style lighting Holly found on the website not only matches her home's design, but dozens of customizing options made it easy to create the exact look Holly envisioned for the porch.
She selected The Original™ Stem Mount Pendant for its classic shape and sturdy stem mounting that is wet rated for outdoor use. The rugged mounting is also a great choice for porches and breezeways which are subject to windy conditions. Holly customized her two new pendant lights with 14″ shades, a happy Watermelon finish color, and 6″ stems.
"We wanted a fairly large shade with a short stem that wouldn't block the view from the windows," Holly explains. "The addition we built has dark blue siding, and we have green accents on the porch. The Watermelon was a fun pop of color. We have a lot of pink in the interior of the house, and it was important to us to carry that outside as well."
The design of The Original™ began with warehouse lighting found on farms and in factories in the 1930s and 40s. With plenty of finish colors, sizes, mountings, and other options to choose from such as a wire cage and cast guard and glass, these fixtures can complement any style from traditional to nautical to modern.
"We like the classic shape and low profile to the porch ceiling," Holly says. "And we really love the color!"
Photos courtesy of the homeowner