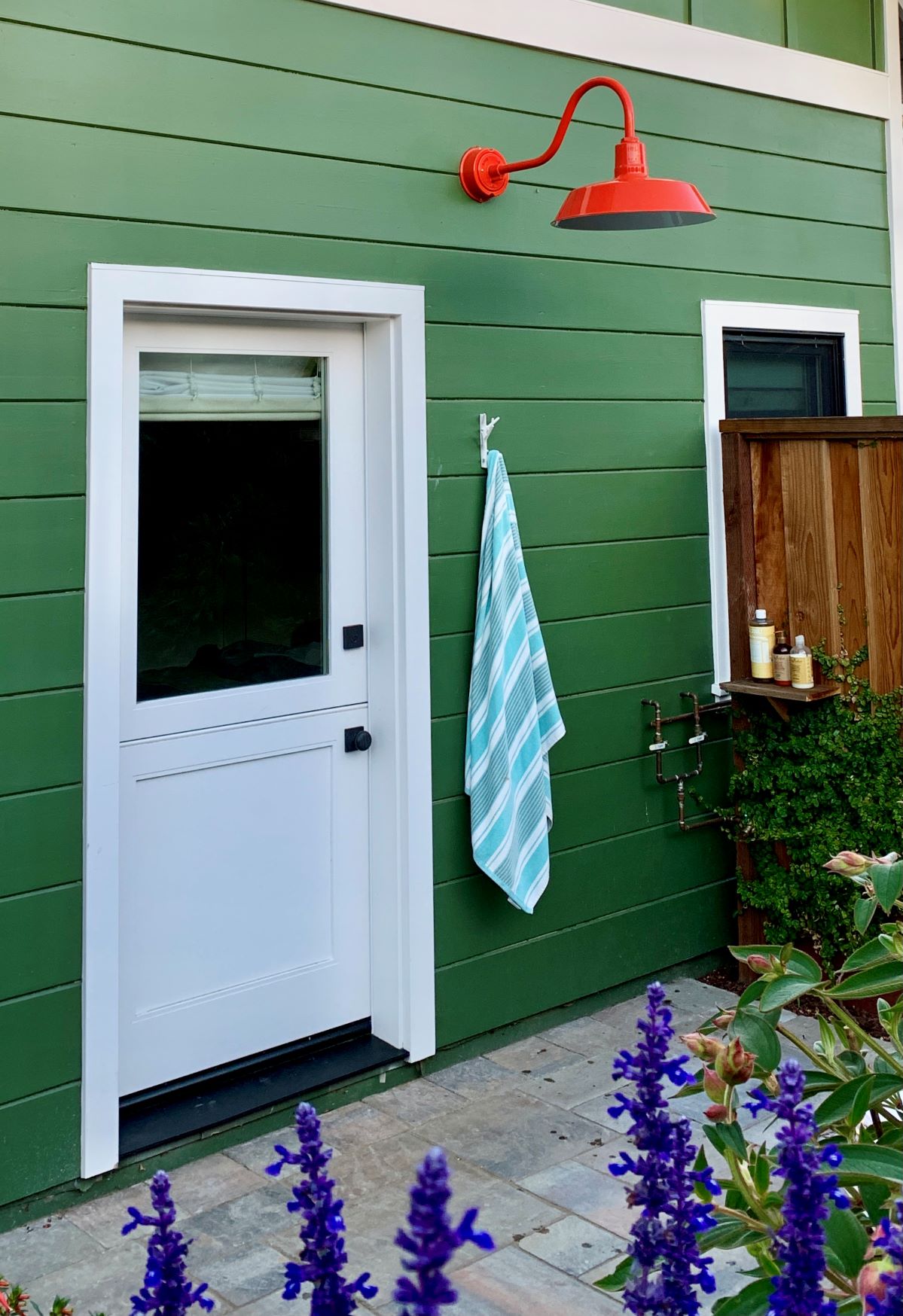 Cozy Backyard ADU Gets Splash of Color from Energy-Efficient LED Lighting
First popular in the early 20th century, the Accessory Dwelling Unit, also known as a granny flat or carriage house, fell out of favor after World War II as people surged from cities into the suburbs. But the ADU is making a comeback as families make room for aging parents, boomerang kids, and friends in need.
In San Jose, California, Paige set her sights on an ADU not for someone else, but for herself and her teenage daughter. The 2-bedroom unit, built behind their home in the Willow Glen neighborhood, gave Paige the freedom to live in a smaller space, rent out her larger home, and stay in the neighborhood she loves. The project was recently featured on Houzz.
"The ADU was built in 2019 and is a modern bungalow," Paige says. "It's a house with the character, charm, and coziness of a bungalow with a modern feel." Paige worked with architect Brad Cox who was so impressed with Paige's design skills, he recruited her to join his firm. Together, they created a functional footprint for the 900-square-foot home, dubbed Birdsong Ranch, with plenty of outdoor spaces accented by a colorful façade.
"I have a pretty consistent palette of colors I gravitate towards," she explains. "Saturated oranges, blues, and greens all show up in this project." Since California requires LED fixtures for all exterior lighting, Paige turned to Barn Light Electric where she could source energy-efficient fixtures the state required but with the colorful finish options she envisioned.
"I am also fortunate enough to have a barn on my property right in the middle of Silicon Valley so barn lighting was practically a requirement," Paige notes. "Barn Light Electric impressed me on multiple levels with fixtures made in the U.S., truly wonderful customer service, the ability to customize, and gorgeous colors to choose from." Paige selected five classic Original™ LED Warehouse Gooseneck Lights to illuminate the exterior spaces on both her ADU and the barn.
She customized these handcrafted gooseneck lights with three different shade sizes and and four different gooseneck arm styles to accommodate each space. All feature the same vivid Orange powder coat finish. Paige also selected the same LED options for each light — 850 lumens, 2700K warm white temperature, and a domed lens.
"The Original™ LED Gooseneck Light has an industrial look with a heavy construction," she says. "And I had the ability to choose the best arm to fit each application. Tucking a fixture under a gable requires a different scale and arm than a fixture adjacent to a door."
The smallest fixture, a 12″ handspun shade, is installed over the Dutch door leading to the kitchen, This gooseneck light is customized with a G14 gooseneck arm in the matching Orange powder coat finish.
"It's a gorgeous red-orange," Paige notes. "My favorite color!" A slightly larger 16″ shade complements the ADU's beautiful blue front door. This wall light features a G15 gooseneck arm.
The upper-level gable at the front of the house required a larger fixture so Paige opted for an 18″ shade. She also wanted the light to extend a bit further from the façade so she chose the G24 arm which provides more than 22″ of projection.
"I wanted all of these fixtures to provide soft lighting. Their job is to create pools of light, not to light up the entire perimeter of the house," she explains. "I chose the 2700K color temperature for the integrated LED because it was warm and the closest option to daylight. And given that the gooseneck fixtures are classics, I feel the domed lens more closely approximates the good old days of incandescent bulbs."
Another 18″ shade, this one with a G22 arm, brightens the back door and outdoor patio which leads to Paige's container gardens.
The property's barn, built in the late 1800s, also enjoys an upgrade with its own 16″ Original Gooseneck Light. The bright orange finish on both the shade and G22 arm add the perfect splash of color to the rustic wood siding.
"The lights look amazing!" Paige says. "The Orange finish color pops against the green of the house. They were a fun choice, not a safe one. There are a lot of fixtures that look like these, but I doubt many of them are built like these."
Photos courtesy of the homeowner