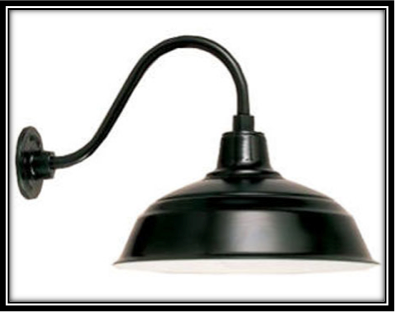 Classic Gooseneck Barn Lights at a Modern American Restaurant
If you've ever been to downtown Frederick, Maryland, you may have been interested in dining at The Tasting Room. Surely with such an innovative concept paired up with a sophisticated atmosphere, you may expect pricey and out of the ordinary cuisine, right? That's not exactly the case. Their dinner menu is packed full of classic American foods – but with a twist. This essentially makes their restaurant a must-see on the list of many visitors to this area.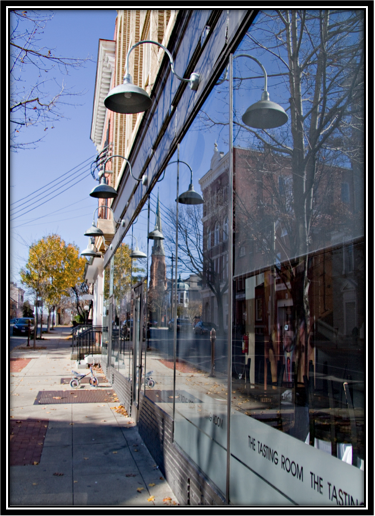 Because of the increase in popularity, The Tasting Room wished to make their restaurant's exterior noticeable to everyone passing by. Their exterior is lined with frosted glass to offer a little privacy, while above gooseneck light fixtures are ready to draw in dinner guests. Floor to ceiling windows offer diners inside a dazzling panoramic view and the opportunity to relax and people watch by those passing by.
The gooseneck warehouse lamps mounted across the face of the restaurant add to the classic American nostalgia of The Tasting Room. After all, throughout the history of the United States, these particular designs have lighted the way for innovation and progress.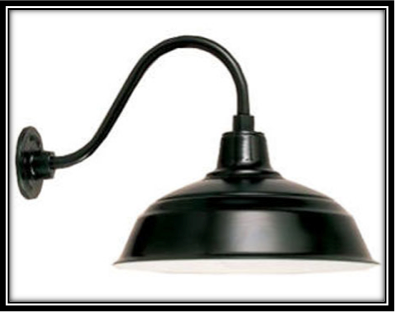 The Bomber Gooseneck Light mimics the same shape as the warehouse light fixtures outside the Tasting Room. This design is a bit deeper than our Original™ Warehouse Gooseneck Light, but transforms itself into a modern RLM light with all the functionality of traditional outdoor lighting. The Bomber is also one of our most customizable lamps, due to the array of finish options and gooseneck arms available. If you wish to achieve this same look, try our Bomber in Painted Patina or Galvanized with a G6 Gooseneck Arm. The G6 has that same high arched neck for a truly unique and attention grabbing look. Not only is this barn light perfect for commercial exteriors, but also as a garage or entry light in a residential setting.
Photos Courtesy of Lauren Mitchell