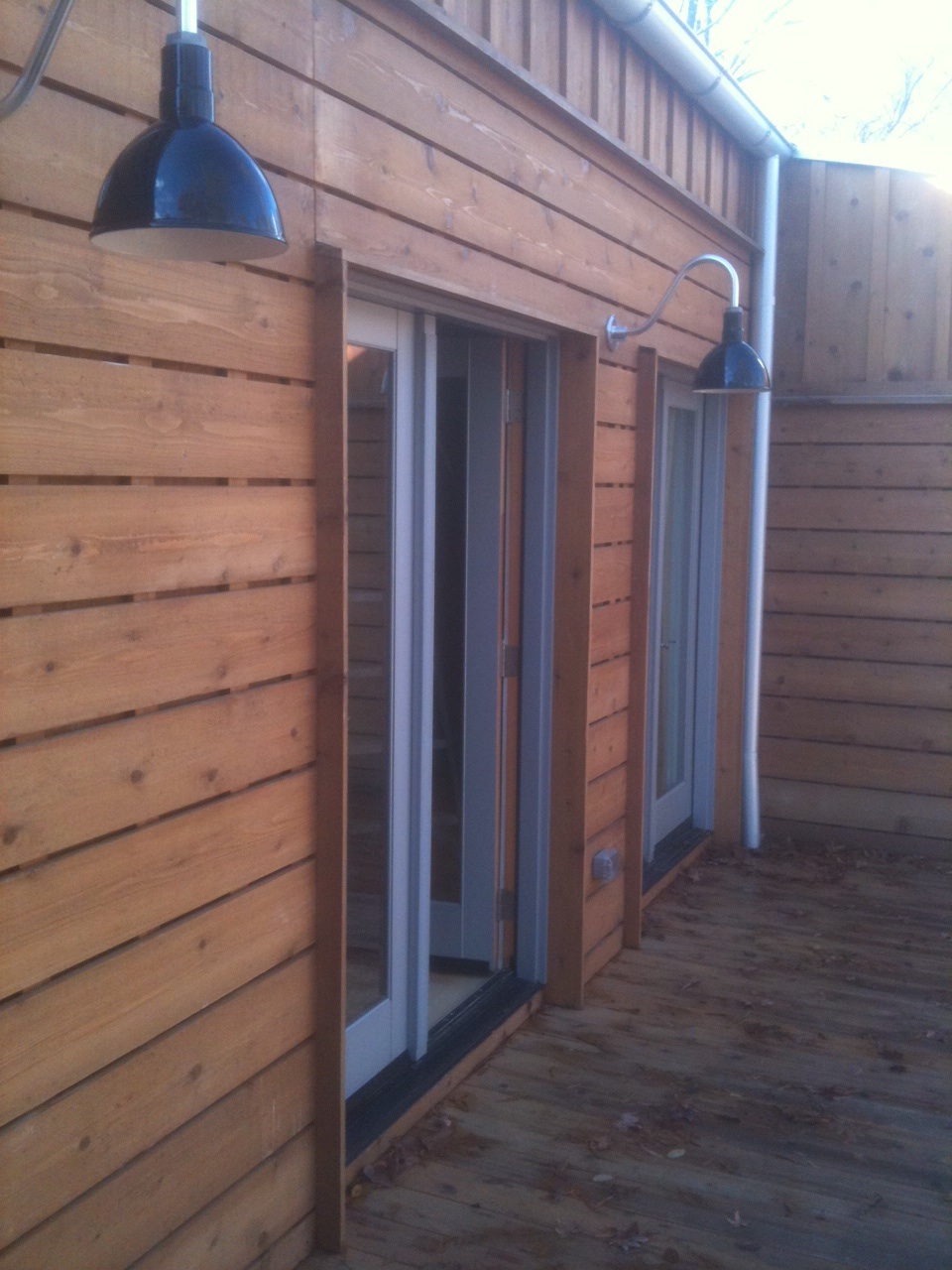 Featured Customer | Wesley from Charlotte, NC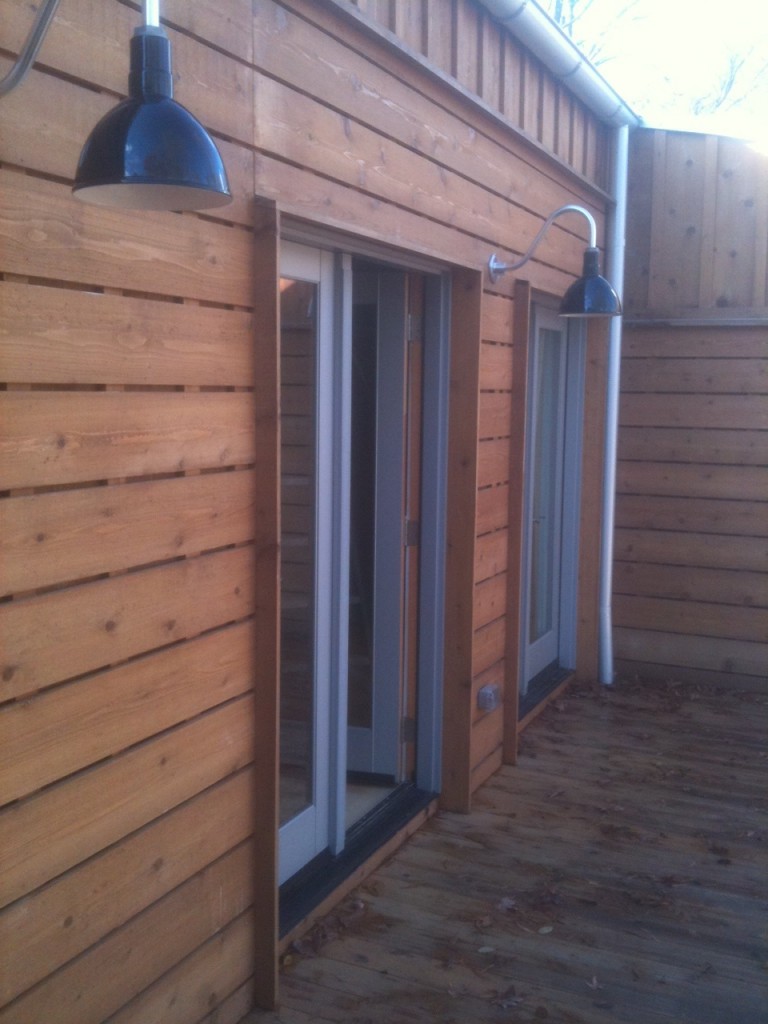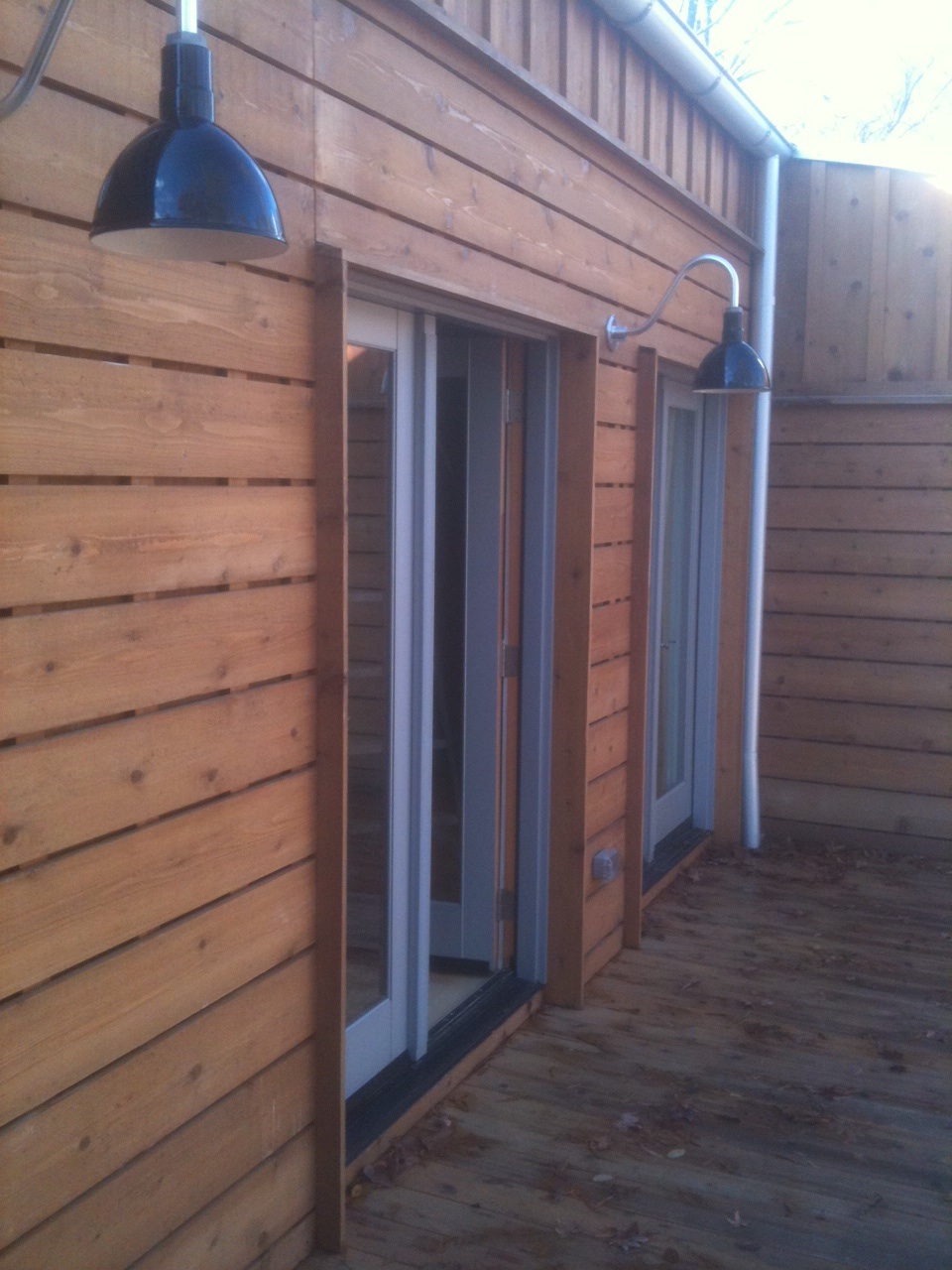 A rustic wooden home is always a beautiful sight, especially when they're found in the foothills of the Appalachian Mountains. Today's featured customer, Wesley from Charlotte, North Carolina, lives in this charming cabin-like home. Surrounded by lush foliage, his location is picturesque, almost like a scene from a movie.

A spacious outdoor patio for entertaining overlooks the property. With more than enough room for a grill and patio dining set, this area is perfect no matter what the season may be. Wesley even selected the finest exterior lights to bring the deck to its fullest potential. Our new Goodrich® Wilcox Porcelain Deep Bowl Light incorporates the same quality construction as our other porcelain barn lights, but with a more modern design. To complement the outdoor space, Wesley chose our black enameled finish paired with a raw brushed aluminum arm. This pairing of finish and arm is reminiscent of old factory lights, and also meshes seamlessly with the metal drainage system necessary for the rainy seasons in the Southeast.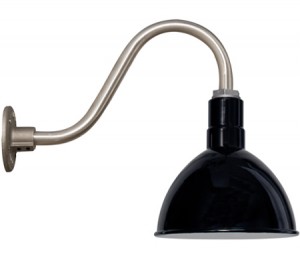 Speaking of the rainy season, the Goodrich® Wilcox was a great choice because of its rugged build. The authentic porcelain enamel finish placed over a handspun steel shade contributes to the need for rough and tough lighting because of the area's unpredictable weather. Due to its design, the hot summer sun won't fade the rich black finish either – nor will the spring showers diminish its American made durability.
No matter your geographic location, all of our porcelain gooseneck lamps will make a striking addition to indoor and outdoor areas. Because of the similar shade designs we have listed on our website, various styles can be easily used throughout the home. If our featured customer today wanted this same look inside, all he'd have to do is select the Benjamin® or Ivanhoe® Wilcox!