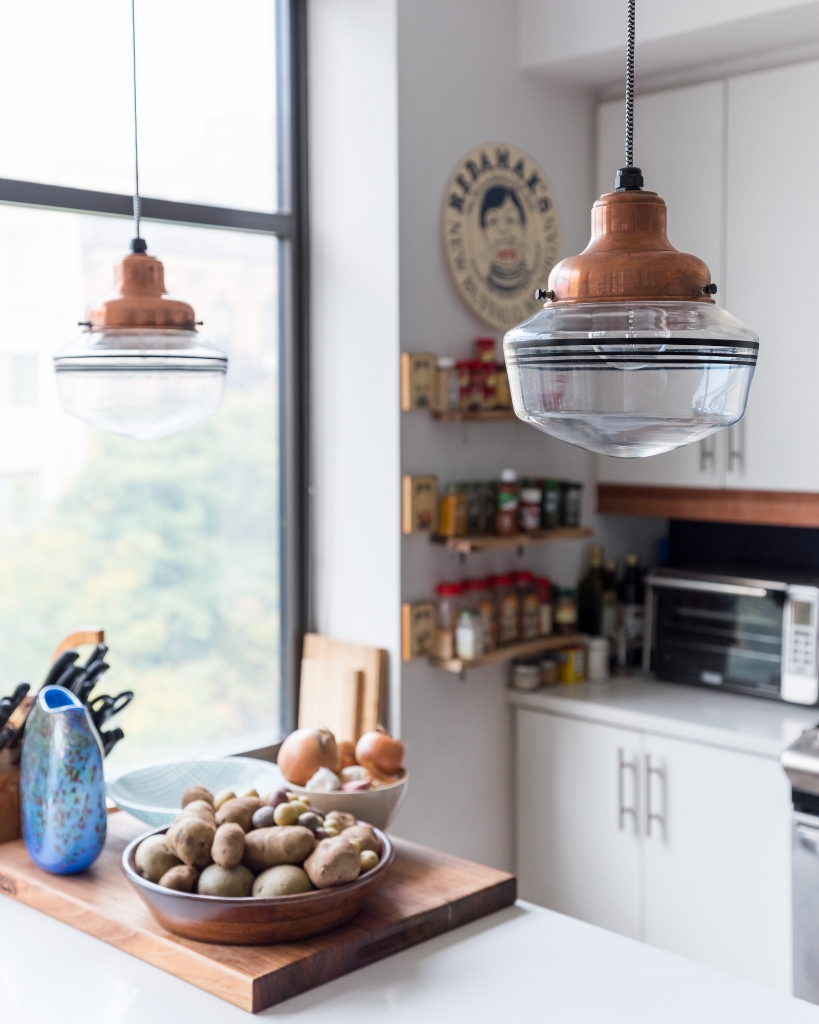 All You Need to Know | Schoolhouse Lighting
Born from a passion for the quality of vintage-style lighting, Barn Light Electric embraces the time-honored styles of early 20th century lighting. Our artisans work thoughtfully to maintain the craftsmanship of these designs while incorporating updated materials, finish colors, and dozens of customizing options.

The Schoolhouse Lighting Collection is one of our most popular. For many years, schoolhouse lights were simple, hand-blown glass globes crafted to conceal bare bulbs that dangled from a cord. These opaque globes transformed a basic necessity into a design element that added style to public buildings and schoolhouses and eliminated the harsh glare of the bulb.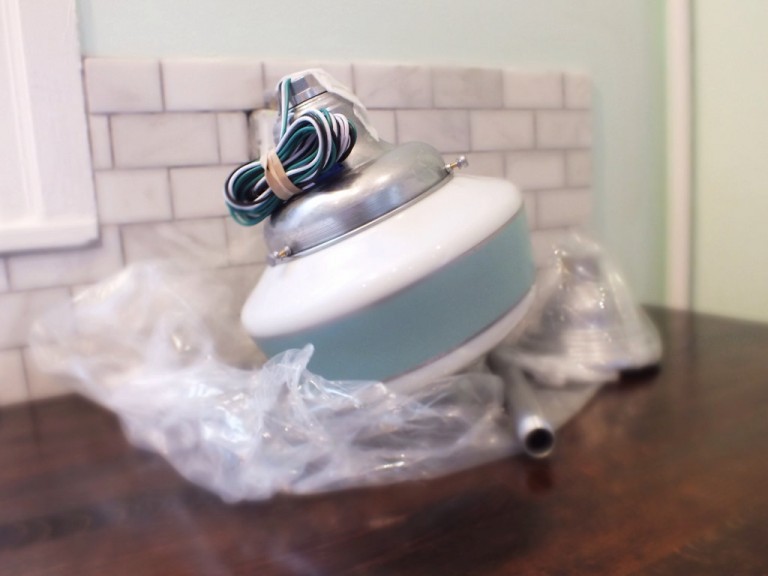 While these new lights were installed in public spaces back in the day, the current retro trend has brought the schoolhouse fixture into both residential and commercial spaces.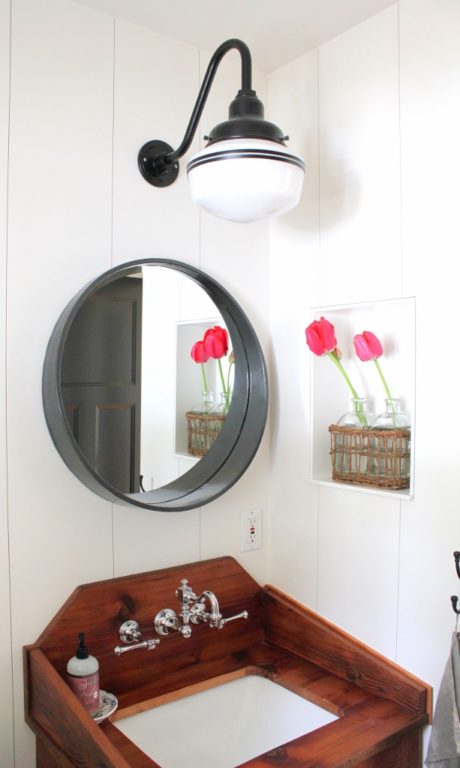 Bathrooms seem to be a popular spot these days for schoolhouse lights as shown in this blog post. Darci opted for the classic look of opaque glass on the Primary Schoolhouse Gooseneck Light to highlight a reclaimed fir vanity. She chose a Black fitter and G26 gooseneck arm along with double painted bands.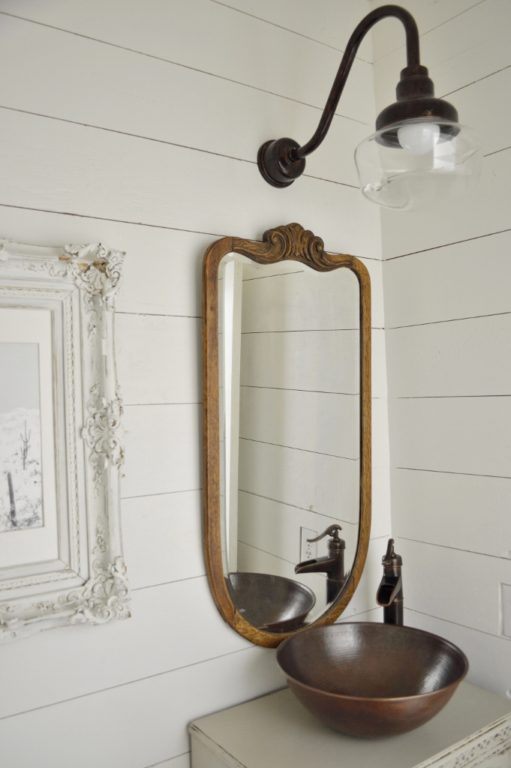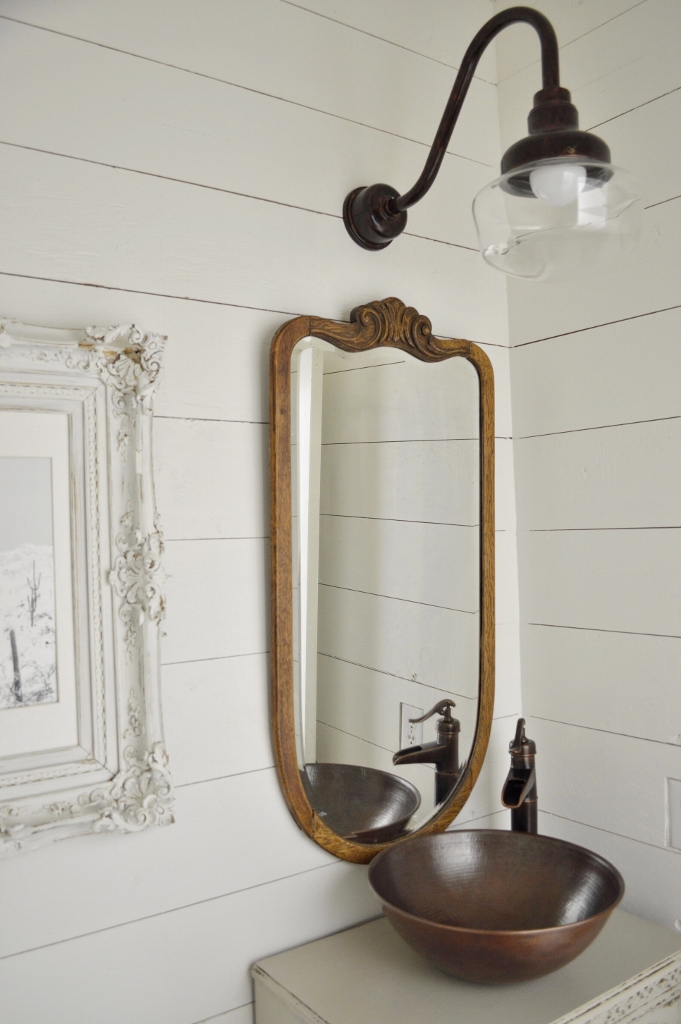 Natalie chose the same Primary Schoolhouse Gooseneck Light but with an Oil-Rubbed Copper finish and clear glass. It's fun to see how the same fixture looks with different customizing options!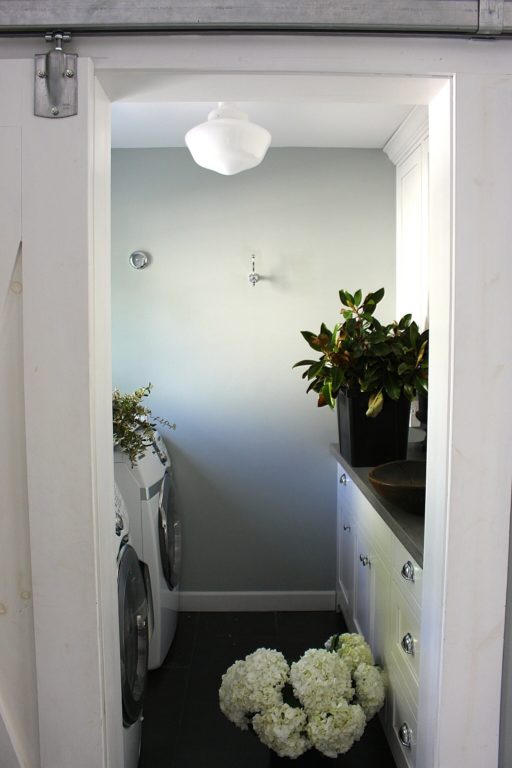 These options include both clear and opaque globes along with dozens of finish colors. Melinda choose the traditional look of a plain, opaque globe on her Primary Schoolhouse Flush Mount Light shown above in her laundry room.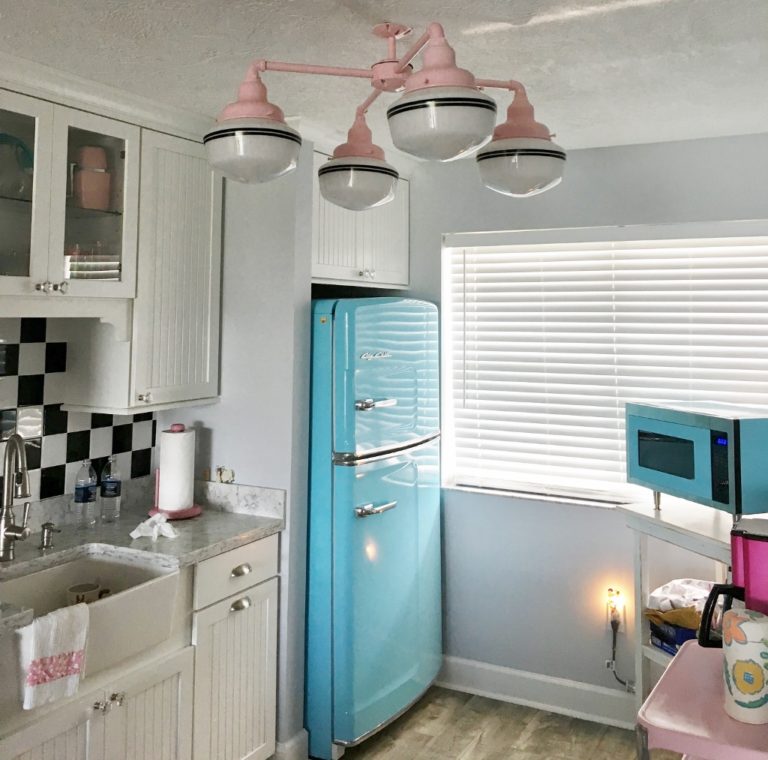 Grace, meanwhile, opted for a more retro look with the Primary 4-Light Straight Arm Schoolhouse Chandelier outfitted with Pink arms and fitters and Black painted bands.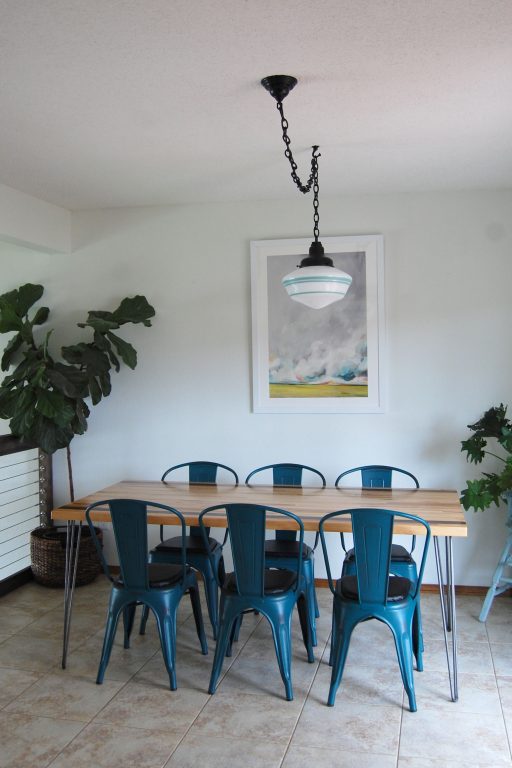 Amanda also chose to dress up her dining room with a schoolhouse pendant, this one outfitted with a rugged industrial chain. This Primary Schoolhouse Chain Hung Pendant features a large globe, Black fitter, Black cord, and triple painted bands of Jadite. Painted bands come in three styles as shown below.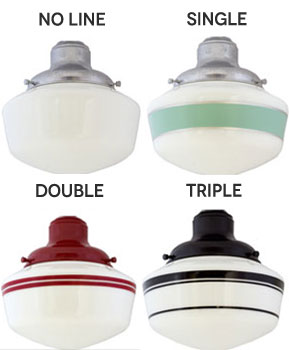 For those who love natural finishes, our schoolhouse pendants, gooseneck lights, wall sconces, and chandeliers also come in multiple brass and copper finishes.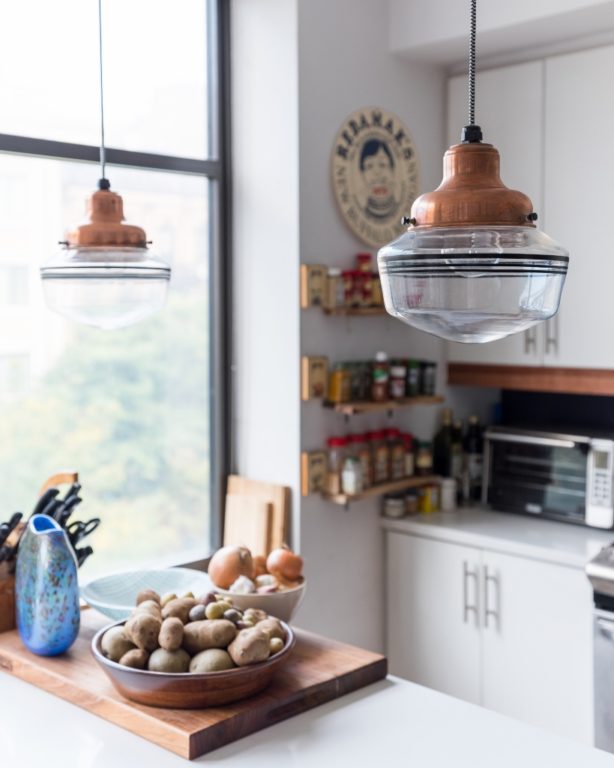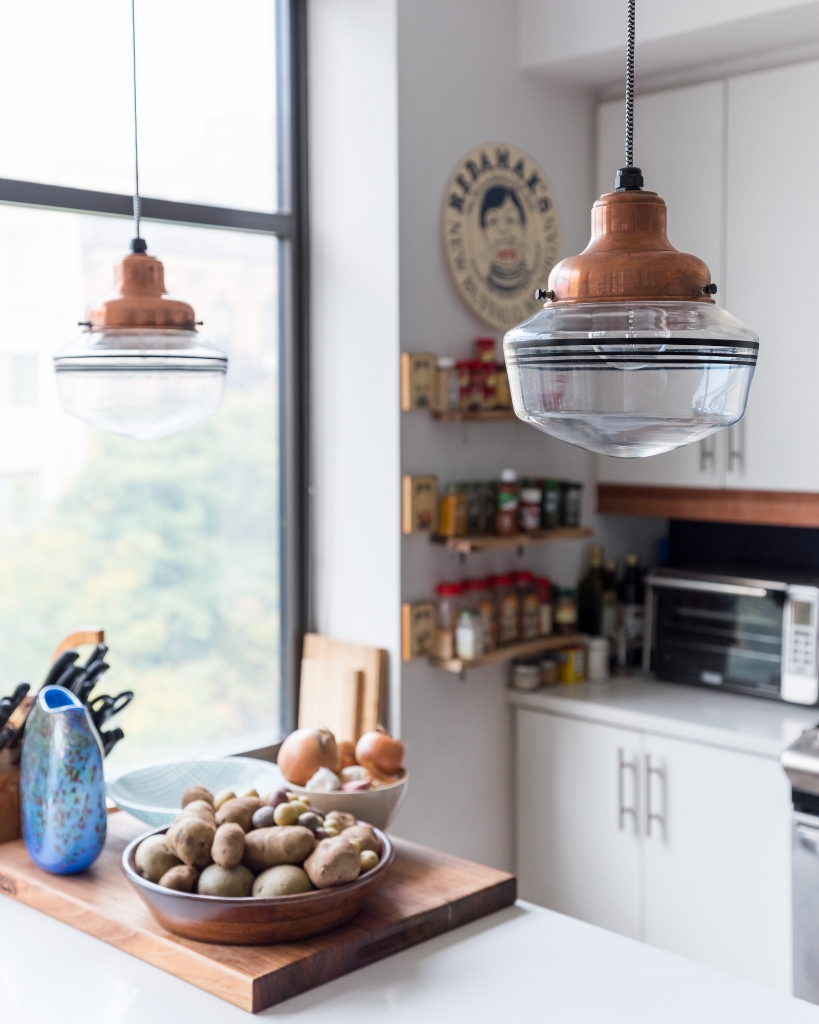 Shelly chose the Primary Schoolhouse Pendant with clear glass and a Raw Copper finish. She added a touch of texture with a black-and-white cotton twist cord.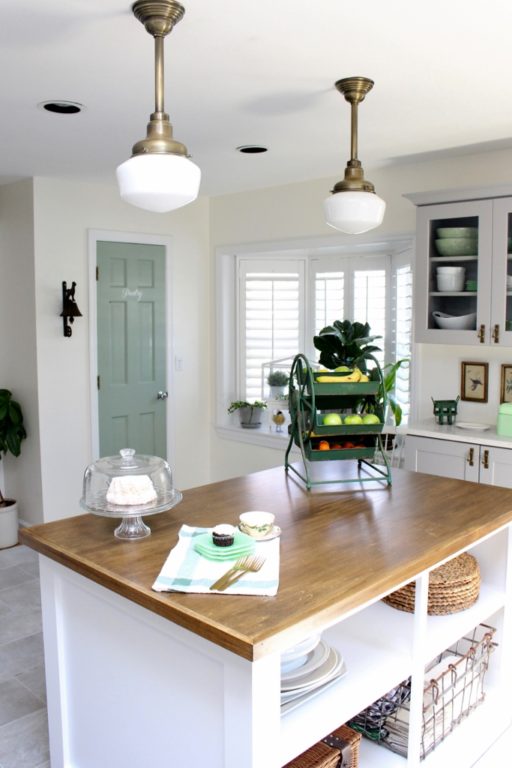 A stem mount offers a more formal look which is the vibe Amy wanted for her kitchen renovation. Two Primary Schoolhouse Stem Mount Lights offer both the style and illumination Amy envisioned.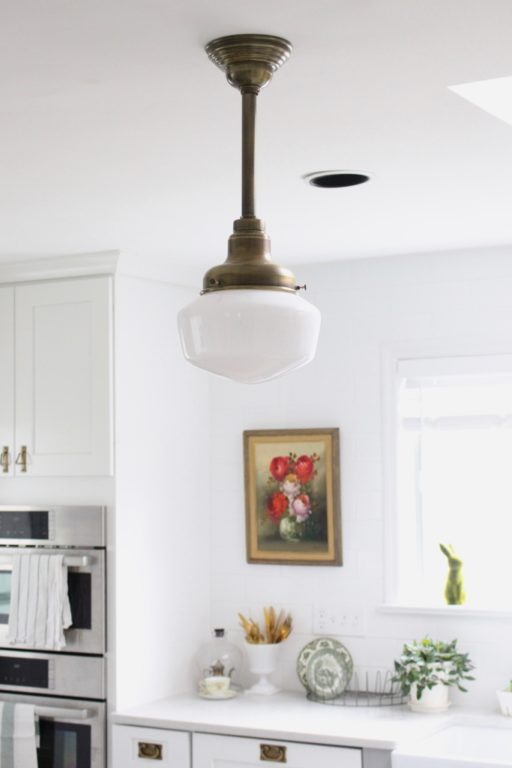 "I always loved schoolhouse lights because of their vintage look, but also the sophistication they add to a room," she says. "When I saw that you could customize these with a brass stem, I knew I had to have them! They are the perfect combination of modern and vintage."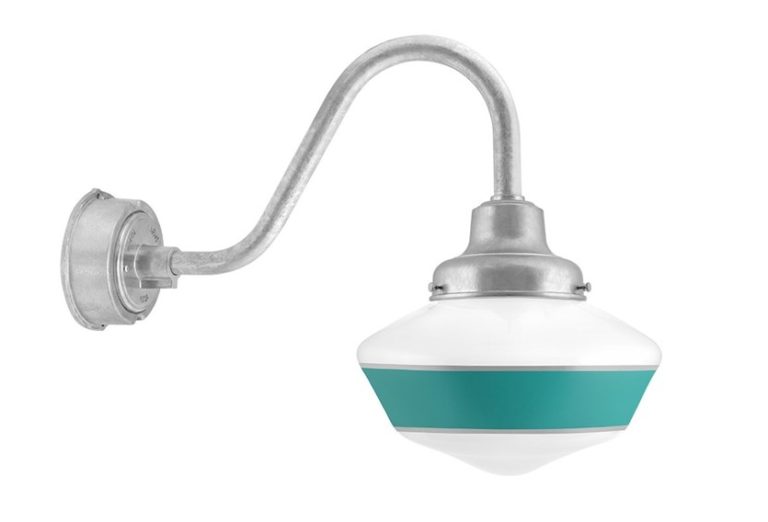 Schoolhouse lighting isn't restricted to residential settings as many commercial spaces embrace the aesthetic of schoolhouse style. Our latest commercial offering is the High-Lumen LED Schoolhouse Collection featuring classic schoolhouse lights outfitted with the latest in high-lumen LED technology.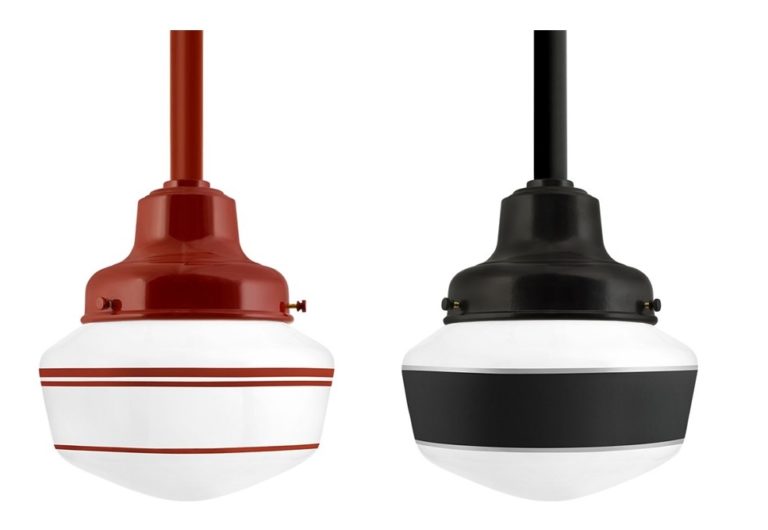 Constructed with a tempered, diffused glass globe and stainless-steel hardware for durability, these high-lumen LED fixtures feature an innovative LED module that offers superior color quality, reliability, and efficiency. The integrated module has an LED Chip on Board (COB) to deliver up to 6500 lumens. Available in studio, chain, stem, and gooseneck mountings, these schoolhouse lights offer all the vintage charm while still providing crisp, energy-efficient, environmentally friendly LED light.