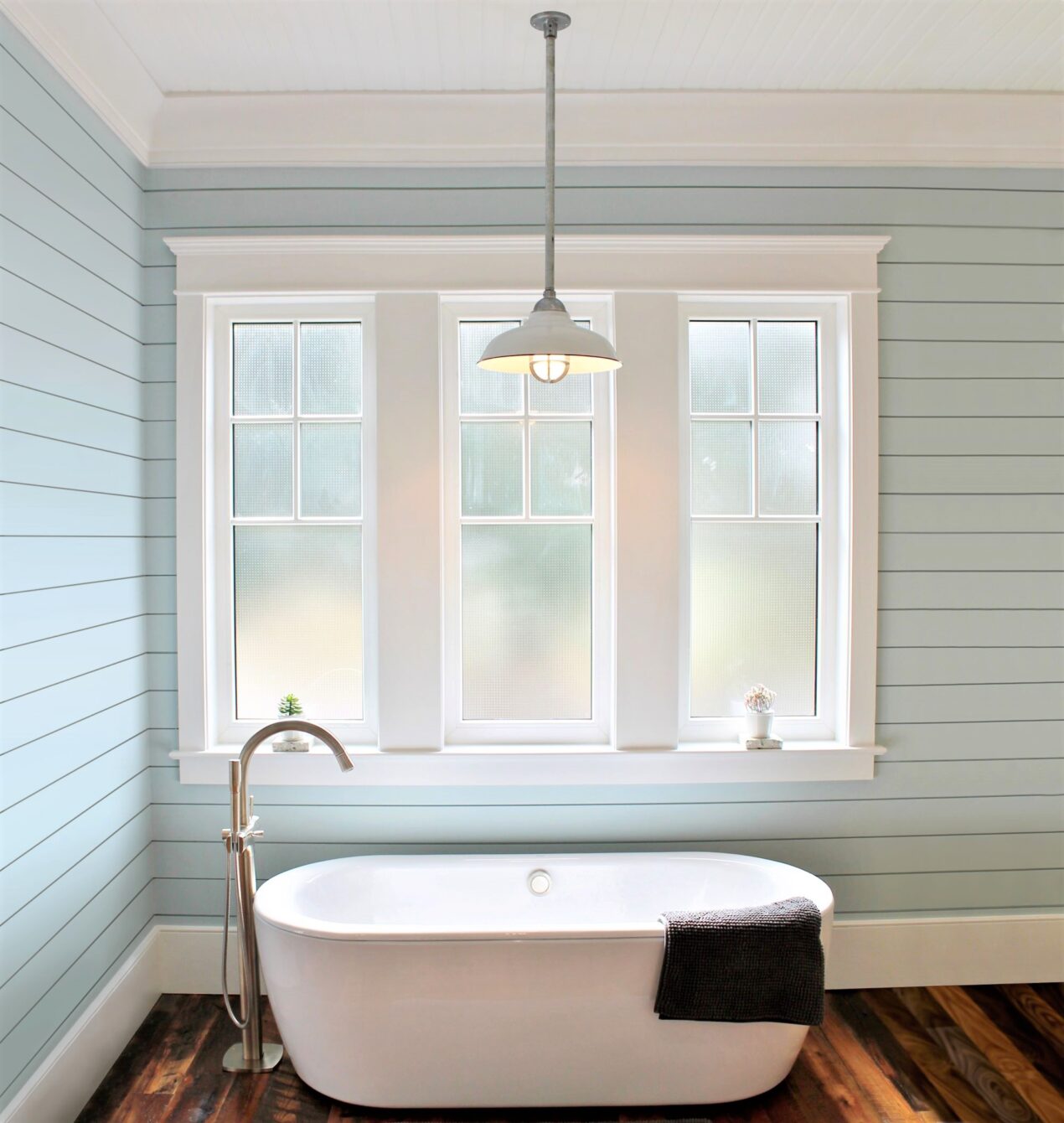 A Look Back at our Favorite Spaces of 2017
Don't look now but we're rushing headlong into the new year which means it's time to take a peek back at 2017. This year saw many changes here at Barn Light as we added new lights and rustic Furniture to our lineup of American-made goods. And our craftsmen got creative with the Porcelain Dinnerware collection adding bakeware and serveware pieces to their repertoire.
This year also saw phenomenal growth in our Instagram, Pinterest, and Facebook audiences. Our feeds were filled with photos from customers eager to show off some pretty amazing spaces. We want to kick off our year-end review by sharing some of our favorites with you.
The all-white kitchen trend stayed strong in 2017. Many designers like Senalee Kapelevich of SVK Interior Design, choose to add a pop of color to add interest in neutral spaces. Our Original™ Pendant Light in creamy porcelain enamel Jadite completes this kitchen space beautifully!
Outdoor entertaining spaces also continued a hot streak this past year. We fell in love with this outdoor shower highlighted by our Wilcox Gooseneck Barn Lights.
Homeowners embraced the farmhouse style with open arms in 2017 with many renovating older homes with updated materials and fixtures. Anne Marie's farmhouse in northern Virginia was built in 1901 and she took a thoughtful approach to the exterior lighting.
"The scale of everything is just a bit more petite," she says. "We needed exterior lighting properly sized so as not to overwhelm the spaces." Anne Marie was able to customize the American-made Bantam Wilcox Deep Bowl Sconce with 8″ shades to fit her porch to a tee.
This new home on South Carolina's Isle of Palms, featured here, is definitely one of our favs. The home has a casual feel with highly efficient and eco-friendly fixtures throughout. Aaron chose LED and porcelain enamel lights for almost every room in his new home. This dreamy bathroom features shiplap walls, rustic wood floors, and the Chicago Vintage Industrial LED Stem Mount Pendant.
And our list would not be complete without a barn! The good folks at The Barn Yard & Great Country Garages have been crafting post-and-beam barns, custom garages, and sheds for more than 30 years. For this post-and-beam carriage barn, the designers added an elegant touch with handcrafted Original™ Warehouse Pendant Lights.
"Our barns are based on 1800s designs and these lights fit the aesthetic perfectly," says Chris Skinner, vice president of the company. While the copper finish lends a modern touch, nostalgic Edison Style Light Bulbs lend a throwback look to the pendants.
If you haven't started following Barn Light on social media yet, come join us! There's plenty of inspiration not only for lighting but for decorating, design, and décor as well. And be sure to check back this Friday right here on the blog when we continue our look back at some of our favorite spaces of 2017!