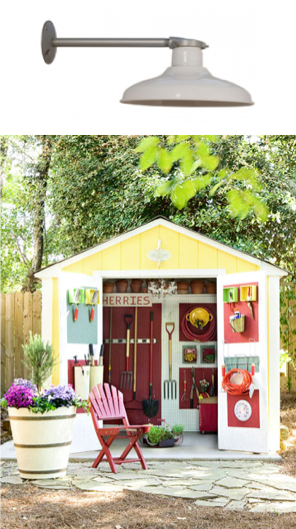 Yard Lights for Outdoor and Garden Areas
For those with a green thumb, today's post is for you! Even if you prefer to leave the gardening to your wife, while you take care of the lawn – keep reading!
For any outdoor landscaping enthusiast, having a special spot to keep your tools, seeds and fertilizers in is important. This is your go-to central hub to make sure everything is at your fingertips when you need it. Building a small garden or tool shed can be oh so helpful in keeping you organized. When it comes to gardening or landscaping, everyone's needs are different. Better Homes & Gardens recommends making a list of everything you frequently use and what you commonly store in the space. This will help you envision how big of a shed you'll need (if building new) or how you can rearrange your current layout to make it more efficient!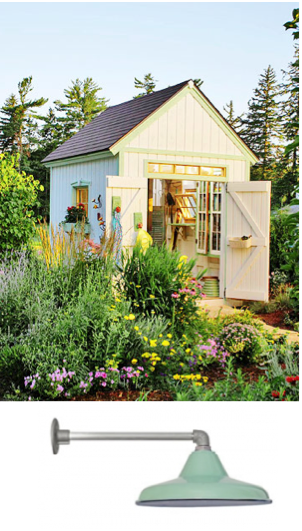 The garden sheds we featured today are beyond beautiful – many of us won't have something this spectacular or picture perfect, but we can help you incorporate beautiful lighting!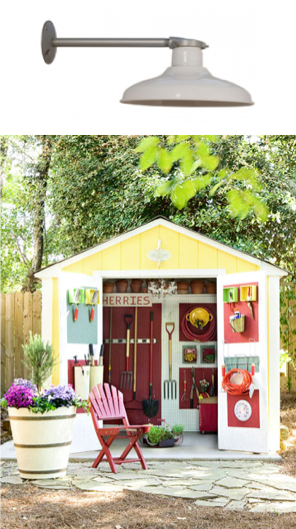 We have two different styles of yard lights available. Above is one of our newest porcelain light additions called the Goodrich® Marathon. The Marathon has a beautiful glossy exterior that wears well and won't fade with years of exposure to the sun. For the top photo, we chose our exquisite Jadite Green finish to compliment the trim work and window boxes.
Another option with a similar style is the Classic Farm & Yard Light. Here, we chose your basic white finish to accentuate the trim work and pop out from the vibrant darker colors found inside.
Both of these outdoor yard lights can be used indoors as well. Whether it's the interior of your shed, garage or home, both designs are built with style, function and durability.
Photos Courtesy of Better Homes & Gardens