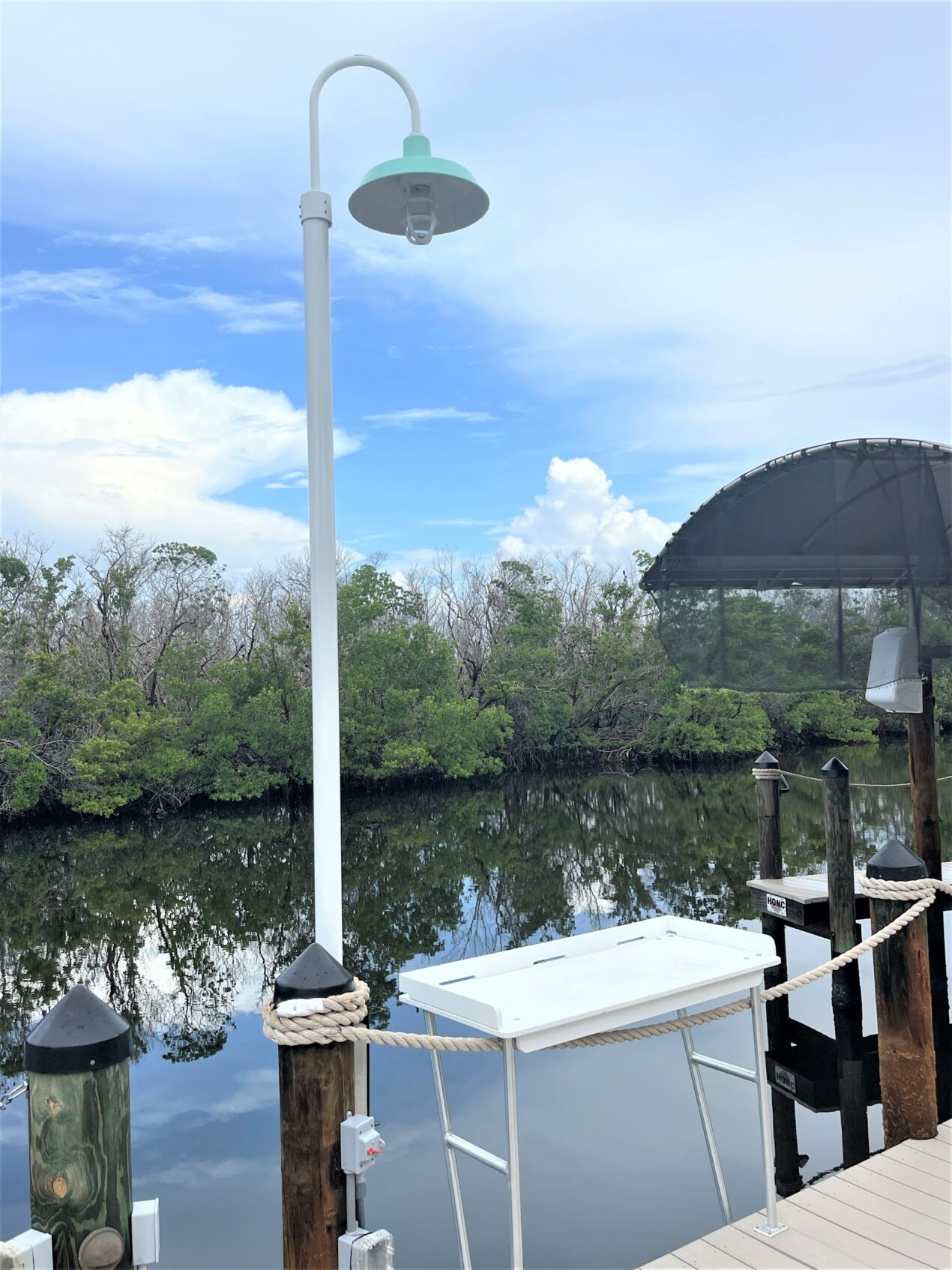 Rugged LED Post Mount Lights for Extreme Outdoor Conditions
When Pine Island, Florida, was ravaged last fall as Hurricane Ian swept through the Gulf of Mexico, homeowners Brent and Heather weathered the storm but realized their outdoor lighting needed an upgrade.
"We quickly learned that we would need something very durable to withstand the weather that Mother Nature throws at us in southwest Florida," Heather says. The couple live in a waterfront neighborhood filled with homes featuring pastel colors ranging from coral and yellow to mint green and sky blue.
Just a few steps out the back door is their dock where Brent, an avid fisherman, can be on the boat and underway in minutes.
"We wanted a light to hang over the table where I clean fish when I come home at night," Brent explains. "We looked for something durable and saw the idea for a post mount light on Pinterest." The couple clicked over to the Barn Light Electric website and found an array of outdoor lights to choose from.
The Original™ Nautical LED Single Post Mount Light caught their eye with its rugged, handcrafted shade and direct burial pole option.
"Our home is lavender, and we wanted to stick with the color scheme of the neighborhood," Heather notes. "We wanted to create something whimsical with our fish table light."
The couple customized their American-made post mount light with a 16″ shade finished in a creamy, powder coat Mint. They opted for the heavy-duty cast guard finished in a contrasting White and clear glass for maximum illumination. They also chose the 10-foot smooth direct burial pole in a White finish. The LED options include a 1600 lumens package and a 3500K bright white color temperature.
"We need ample light to clean the fish," Brent says, "and the colors really go with our outdoor décor." The Barn Light collection of LED Post Mount Lights includes a wide variety of shade styles and other options including single, double, and triple mountings. The integrated LED module offers environmentally friendly, energy-saving lighting that provides an average of 50,000 hours of service with no light bulbs to change!
Photos courtesy of the homeowner