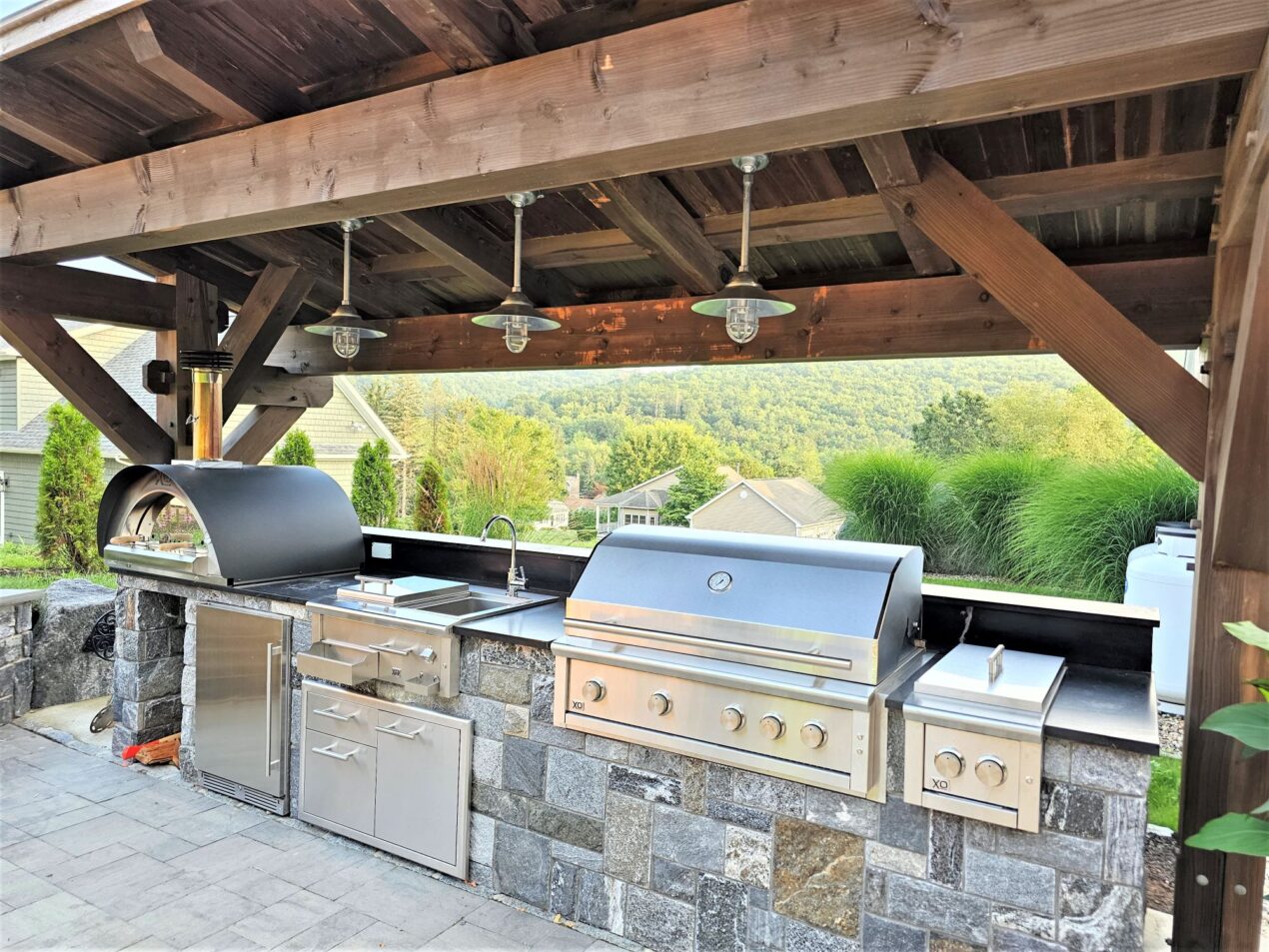 Transformed: Outdoor Haven Radiates with Industrial Lighting
Don't look now but Labor Day is right around the corner! Kids are dragging their heels back to school and homeowners are tackling the last items on their summer to-do list. For Richard, in Beacon Falls, Connecticut, his summer renovations were highlighted by the addition of an outdoor kitchen to his home.
"We wanted to tie the kitchen in with our barn that we finished last year," Richard says. "We incorporated natural woods and metals to create a modern industrial feel which we love." The result is a gorgeous outdoor space that any chef would dream to have.
As Richard searched for American-made lighting that was easy to customize, he came across Barn Light Electric where he discovered the classic look of the Syracuse Vintage Industrial Stem Mount Pendant. He chose this handcrafted fixture as the perfect complement to highlight his new kitchen and bring plenty of illumination to evening cooking.
Richard customized his new lighting with 14″ shades in a Galvanized finish. The fixtures are installed with hang-straight canopies from the sloped ceiling on 12″ stems. Richard also chose the heavy-duty cast guard also in a Galvanized finish plus clear glass.
"We knew we wanted a pendant light, and we wanted to tie into the lighting we used on the barn to bring it all together," he explains. "We definitely accomplished that. The stems are the perfect size for the projection from the roof and we wanted the large chunky feel of the 14″ shade."
Staying true to its industrial roots, the Syracuse features a flared RLM-style shade plus protective guard and glass. Four shade sizes are available and there are more than 30 finish colors offered. Thanks to its rugged design and sturdy stem mounting that encloses the wiring, the Syracuse can be installed indoors or out.
"We love the industrial look they offer," Richard says. "They absolutely look like they belong there. I couldn't see using anything else."
Photos courtesy RRJR Construction