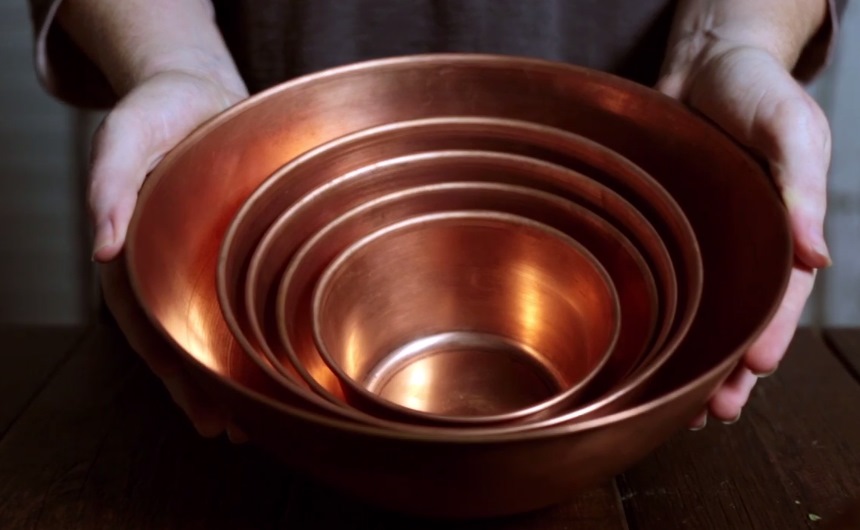 Wedding Gift Guide from Barn Light Electric
We haven't hit the solstice yet, but the summer wedding season is in full swing! It's always a challenge to come up with the perfect wedding gift, and, let's face it, although that lovely flatware is on the list, do you really want your gift to be tossed in a drawer with 11 other forks, knives, and spoons?
No! You want something useful, beautiful, and memorable! And, even more so, something that will fit perfectly in the happy couple's home no matter where they live in the years to come. The staff at Barn Light Electric is here to help with some of our favorite hand-crafted, American-made picks for the perfect wedding gift!
Sarah, social media coordinator — Our Enamelware Nesting Bowls are some of the most necessary tools any couple needs in their kitchen. A set of solid white bowls would be perfect for the more refined couple with minimalist taste or the Cobalt Blue for the fun, spunky couple who likes a bold look. They're the perfect wedding gift because these bowls will not only be loved by the newlyweds, but also by generations to come thanks to the high quality porcelain enamel coating!
Paige, assistant sales manager/international sales — I am absolutely in love with the Downtown Minimalist Plug In Sconce! This petite light makes a bold statement with its simple design in a variety of delicious colors. My favorite is the Blush Pink and when you add a classic Edison style bulb, it makes the perfect addition to any room!
Melanie, commercial sales manager — I love the Solid Copper Nesting Bowls because they are such a high quality, hand-spun product. I think they would complement any décor beautifully. The thought of these gorgeous bowls on a granite counter top is just awesome! But they are functional too. Egg whites are fluffier and puddings are creamier when prepared in a copper bowl. This is truly a gift that is both beautiful and practical!
Mark, assistant general manager, manufacturing — I can say that the Graniteware Nesting Bowls are a personal favorite of mine. I have bought several sets of these as gifts for the women in my family and they absolutely love them not only for tasks in the kitchen but as beautiful pieces of décor as well. I watch these bowls being hand spun every day then coated with three layers of the porcelain enamel and baked in our oven.  My favorite color is the Jadite with black speckles!
Jon, sales manager — I like the Lovell Task Lamp with a Raw Brass finish and standard black cord. This handcrafted lamp encompasses both feminine and masculine elements to fit any interior. It's so easy to customize too with colored cloth cords for extra personality. It's the perfect gift for any home office space.
Carla, comptroller — Launching a new life as newlyweds is a wonderful opportunity to specialize a home with your own style. Picking out colors, furniture, and accessories is a very personal process so I would choose a Barn Light Electric Gift Certificate so the couple could pick out the perfect light fixtures, copper cups, or any of our Industrial Décor to suit their home.