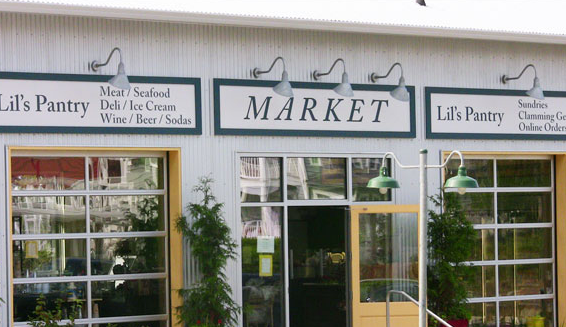 Warm Sign Lighting Highlights This Seabrook, Washington Market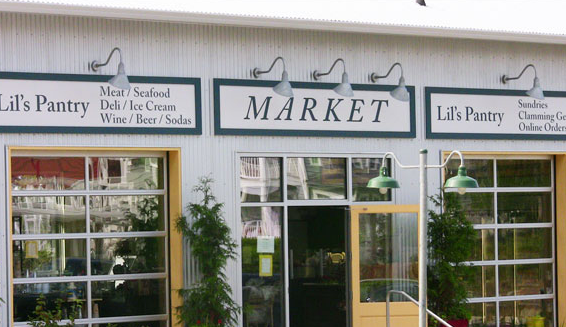 Photo Courtesy of Seabrook, Washington
Residing along Washington's Pacific coastline is a widely popular, and growing community called Seabrook. This new development began in 2004 with the intentions of creating an authentic beach town – their main focus being a sense of community where neighbors converse on large porches, and where children can run about playing long into the summer nights. Where some might make it a weekend getaway or second home, others wish reside year round surrounded by pristine coastline and redwood filled bluffs.
Main street is filled with local cafes, coffee and gift shops, and fresh food markets. By day these picture perfect store fronts draw in locals and visitors alike, but by night their calm, colorful features are brought out by Angle Shade Sign Lighting.
As featured today, these Angle Shades can be ideal for lighting up both commercial, retail, or residential areas. The ability to customize shade size and gooseneck style in almost 50 finish options, means the options you have with our Gooseneck Sign Lighting spans as far as the Seabrook coastline. Sign Lights are a multi purpose style of lighting – consider lighting up your restaurant menu or storefront to draw in evening customers, or simply place above an interior fireplace to highlight family photos or artwork. All of our RLM shades come ready to install and are made using the highest quality materials on the market today!
What else does Seabrook, Washington and Barn Light Electric have in common? Just as the town strives to bring back a sense of an old fashioned community spirit, our USA-made Sign Lighting is produced by hardworking American manufacturers. Both are qualities that have been lost in the hustle and bustle of our busy and demanding everyday lives. Check us both out today, you just might find something you like!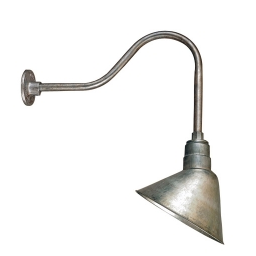 Shown Above: Barn Light Electric Gooseneck Sign Lighting – 10″ Angle Shade
Galvanized. As Shown: $239.00