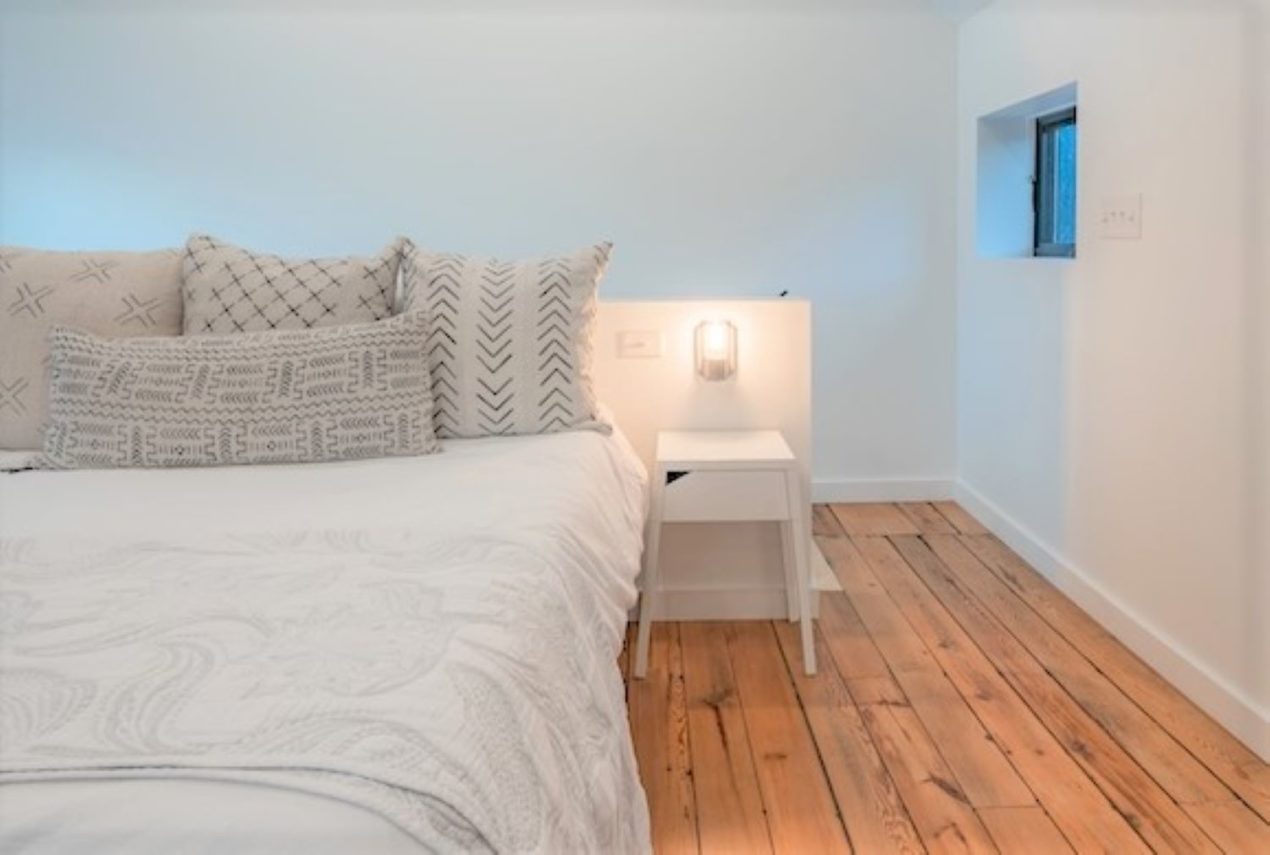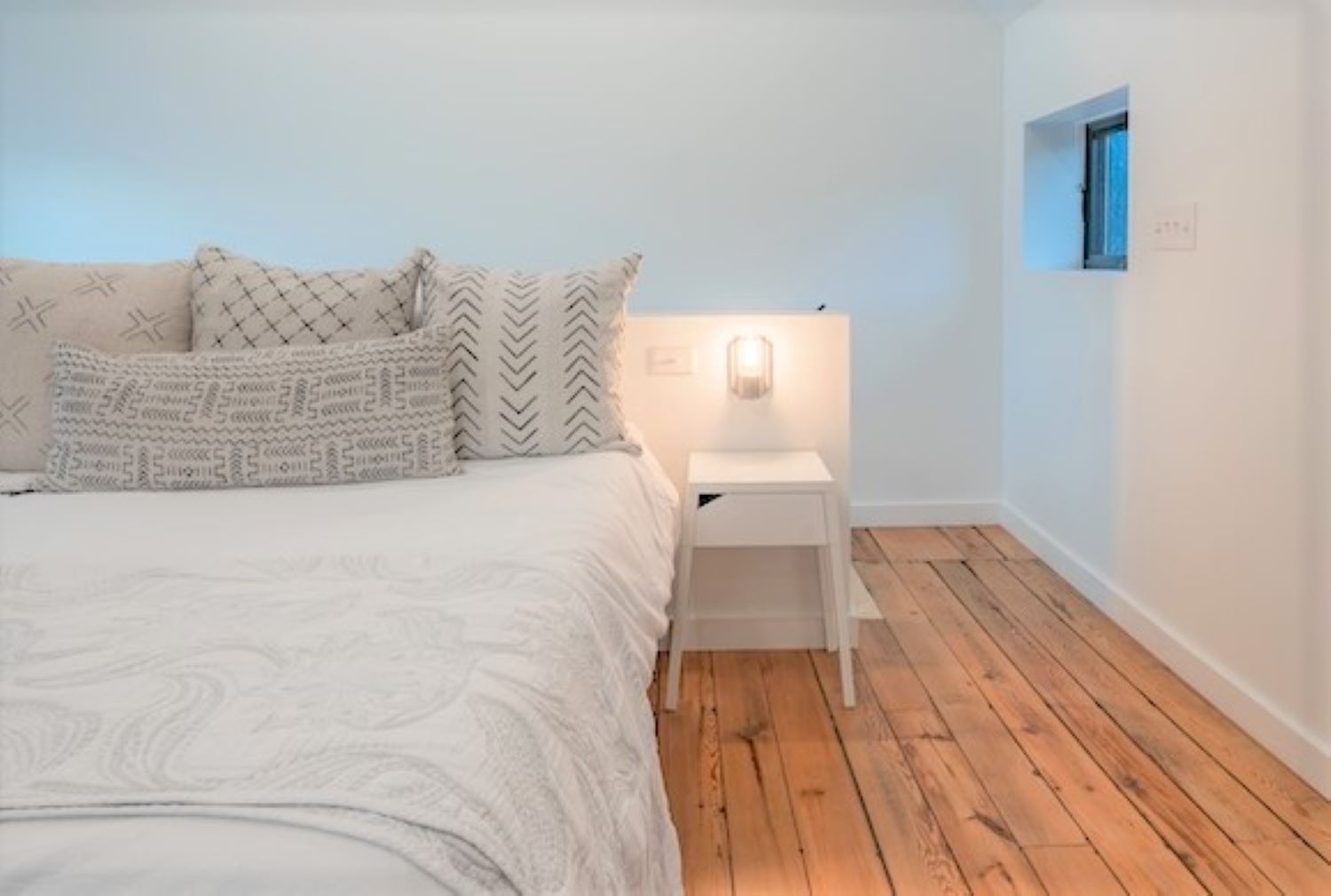 Wall Sconces Offer Compact, Convenient Light for the Bedside
If you missed our post on The Granville Barn a couple of months ago, you should definitely add it to your fall travel list. Elliott and his wife renovated a 100-year-old barn on their property creating a stunning rental unit. The couple included some beautiful, vintage-inspired barn lights on the exterior.
Today, we're returning to The Granville Barn to give you a sneak peek of the interior of this lovely Airbnb. As Elliott began to plan for the décor, he wanted to embrace a more modern look than the rustic exterior of the barn.
"To contrast the traditional exterior, we wanted to make the interior light, modern, and minimalist to make a clean space for our guests," Elliott says. "We also wanted to give added attention to the original wood floor which is much darker than everything else in the space."
The couple searched for light fixtures that would be convenient for their guests while adding warmth to the space overall. They selected the Kao Wall Sconce in an Industrial Grey finish to flank the bed.
"The Kao Wall Sconces do exactly what we envisioned especially since we placed a light switch within easy reach from each side of the bed," Elliott explains. "We love the matte color options to provide a clean pop of color. And we love the warm light they give off when paired with Edison bulbs. Very cozy and reader-friendly!"
The Kao Wall Sconce is crafted from solid porcelain ceramic which will never rust nor lose its vibrant finish. The porcelain ceramic is easy to clean making it a great choice for busy spaces.
Elliott and his wife live on the property in their own farmhouse which was originally built in 1879. When shopping for lighting for their Airbnb, they decided to upgrade their front porch lighting.
"We wanted something classic and traditional to pair with the age of our home," he notes. "But we also wanted something that would apply a slight modern take to that aesthetic." They found the perfect blend of both vintage and modern in the Original™ Flush Mount Pendant. They customized this handspun barn pendant light with a 14″ shade and White finish. They kept the vintage spirit alive by adding a wire cage.
"It gives off a casual, welcoming vibe which is something that's important to us for a front porch," Elliott says. "And the wire cage gives the fixture a bit more pop!" The family uses the front porch daily especially during perfect fall weather. The Barn is on the back corner of the property so friends and guests pass the front porch on their way.
"The front porch is really the introduction to our space," Elliott says. "And having already purchased from Barn Light Electric, the best thing was not having to spend time searching for the perfect light!"
Photos courtesy of The Granville Barn