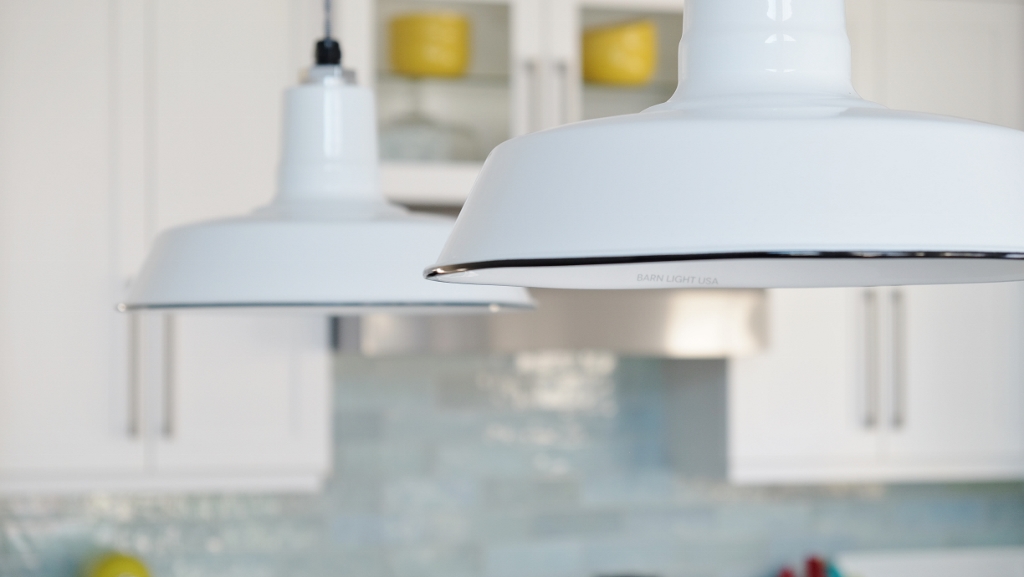 Redesigned Product Pages Make Customizing Barn Lights Even Easier!
If you're a frequent visitor to the Barn Light Electric website, you may have noticed some changes taking place over the last few months. In our continuing effort to improve the overall customer experience, our sales, marketing, and IT teams have been working to give our product pages an overhaul with a new, easy-to-navigate design.
Many of these new product pages are now live, and we're working to get every page updated. Here are some highlights that show how shopping for the best American-made lighting on the planet is easier than ever!
Shop by Shade
Browse our lights by their silhouette with the new Shop by Shade menu. This page shows every shade we produce making it easy to compare styles and find the right look for your space.
The outlines show the variety of shapes from the shallow bowl style of the Sinclair to the deep bowl design of the Loma. As you hover your mouse over the outline, the graphic changes to a photo to show even more detail. Click on a shade and the navigation takes you directly to the product page.
Combined Listings
Instead of listing porcelain enamel, powder coat, and natural metals as separate products, the new page design unites all three finishes under the same name on a single page. This allows the customer to see every available finish as you're creating your custom light.
For example, the Original™ Warehouse Gooseneck Light can be customized with one of 37 finish colors which include porcelain enamel and powder coat colors. Five natural metal finishes are also available.
As always, our porcelain enamel lights are handspun from commercial grade porcelain steel while lights finished with powder coat are spun from commercial grade aluminum.
Visual Aids
Can't decide between two finishes? Or is it helpful to see every gooseneck arm style before choosing what's best for your space? Now, as you build your light online, all options are displayed graphically making it easier to visualize the final look as you customize your light.
Auto Build
As you select your desired shade size, finish, and other customizing options, the new product page automatically builds a custom code for your unique design.
Share Product
After you create your fixture, it's easy to share the design by choosing the Share Product option. For our commercial customers, this button allows a designer, builder, or architect to send the design to a client for feedback before placing an order. For residential customers, it's helpful to double check a design or get a second opinion on what finish and options look best.
Specs
Specification sheets and design files are now available as downloadable PDFs on all product listings.
Award-Winning Customer Service
If you have any questions on these updates, or need help locating a product or navigating the product pages, feel free to contact our sales team. They're available by phone, live chat, or email and are eager to help you create the perfect lighting for your project!
Phone – 800-407-8784
Email – Sales@barnlight.com
Live Chat – https://www.barnlight.com