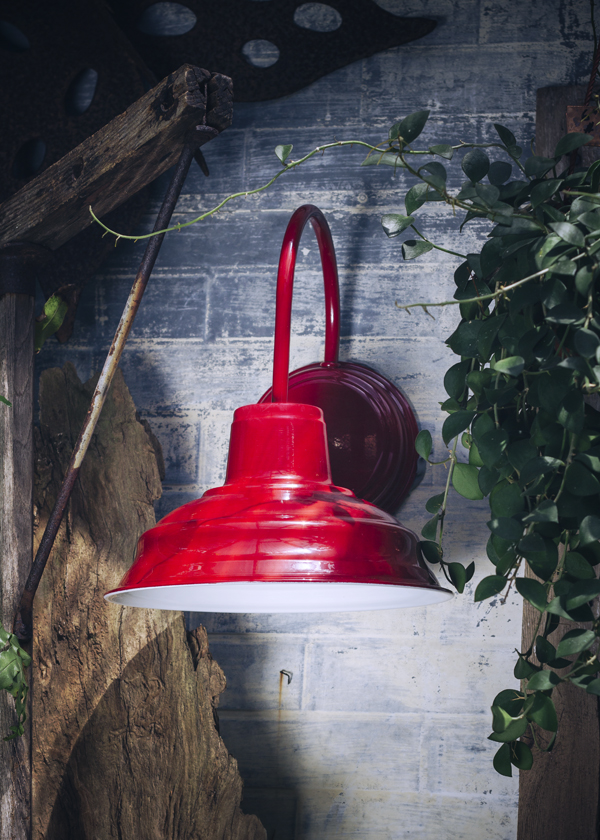 Wall Sconce Lighting Adaptable for Residential, Commercial Uses
For thousands of years, wall sconces have been used to illuminate dark hallways, steep stairwells, and small rooms. Before the days of LEDs, sconces were simply flaming torches braced to the wall. Today, wall sconces are one of the most versatile light forms providing ambient, task, and accent lighting in countless styles, shapes, and colors. Wall sconces create visual interest in a room and can draw the eye to features such as artwork, furniture, or decorative plants. Sconces are often used in private homes but are just as functional in commercial lighting plans. Restaurants use sconces to light up walkways and stairs, while retail stores find sconces a great way to highlight their products with elegance and sophistication.

Porcelain wall sconces, such as those in our collection of Wheeler™ Wall Sconces, represent an inimitable choice in wall sconce lighting. With a variety of shade sizes and shapes, this porcelain collection has something for every space with a rainbow of durable porcelain enamel colors to choose from. This stunning red sconce is our Wheeler™ Bomber Wall Sconce which features all of the characteristics of its cousin, the Goodrich® Bomber Gooseneck, but in a compact wall sconce. Offered in two shade sizes — 11″ and 13″ — either would be perfect for garages, patios, porches, or outdoor decks. Nine shiny porcelain finish colors are available for this classic light from traditional Black or Galvanized to bolder hues like Cherry Red, dreamy Jadite, or Royal Blue.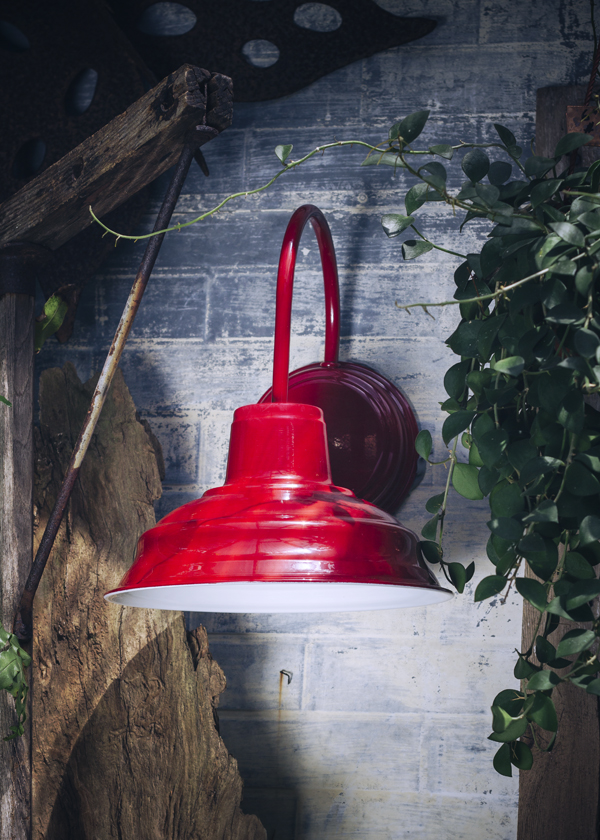 These shades are American made by our own craftsmen, hand spun from a flat disk of commercial grade steel. Two layers of porcelain enamel glass are hand applied, and the shade is baked in a 1600-degree oven to create that shiny, impenetrable finish. This finish will never fade and will give you years of use with minimal maintenance. Be sure to check out the entire Bomber family which includes not only the gooseneck, but an Ivanhoe® Cord Hung, Benjamin® Stem Mount, and Bomber Studio Light fixture!